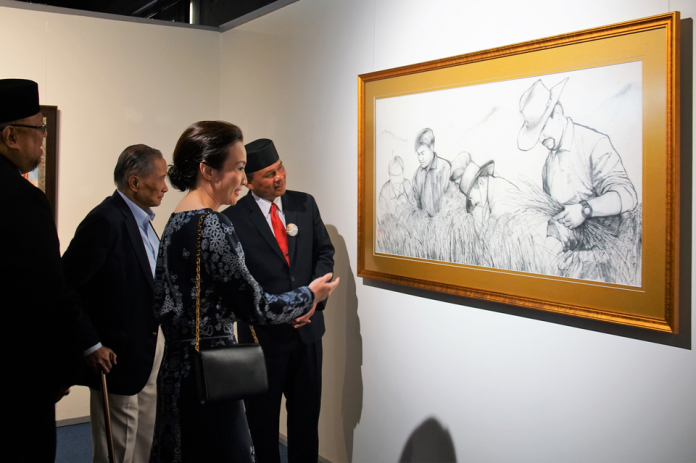 Over a dozen works featuring His Majesty Sultan Haji Hassanal Bolkiah Mu'izzaddin Waddaulah by acclaimed local artist Huifong Ng are being showcased at Dermaga Diraja along the capital's waterfront until January 3, 2019.
The exhibition, titled Raja Julangan Kasih Rakyat or The People's Most Revered Ruler, illustrates pieces that depict His Majesty's interaction with his subjects as well as key moments across his rule over the past 50 years.
"In my seven years of traveling for my art career, a lot of my foreign friends would ask about how Brunei is like," said Huifong Ng. "One of the best ways to capture that is to show His Majesty's connection with the people; it is a special bond. The genuine love that the people have for their monarch is a constant in Brunei's society."
The pieces on display – which are available for purchase on inquiry – are mostly oil paintings on canvas and Chinese ink on fiber paper.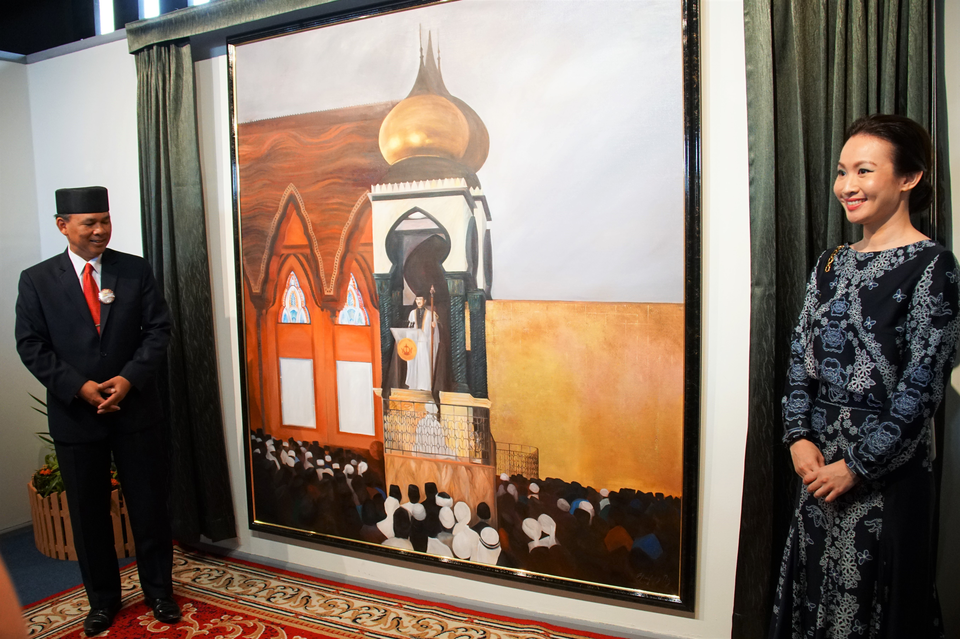 The concept for the exhibition was conceived earlier this year, with Huifong reaching out to the Ministry of Primary Resources and Tourism and Ministry of Culture, Youth and Sports to do an exhibition. Referring to old pictures of His Majesty, Huifong began working on the pieces in June.
The exhibition is being held in conjunction with Brunei's December Festival, a month-long series of events and promotions to promote tourism in the Sultanate.
Huifong added that the exhibition also represents a personal milestone for her portraiture portfolio, which includes presenting His Majesty with a Chinese ink painting of his coronation by the late Sultan Omar Ali Saifuddien III as a gift last year on occasion of His Majesty's Golden Jubilee at the Istana Nurul Iman.
She's also worked on portraitures that were presented to Singapore Prime Minister Lee Hsien Loong and Singapore Presidents Tony Tan and Halimah Yacob.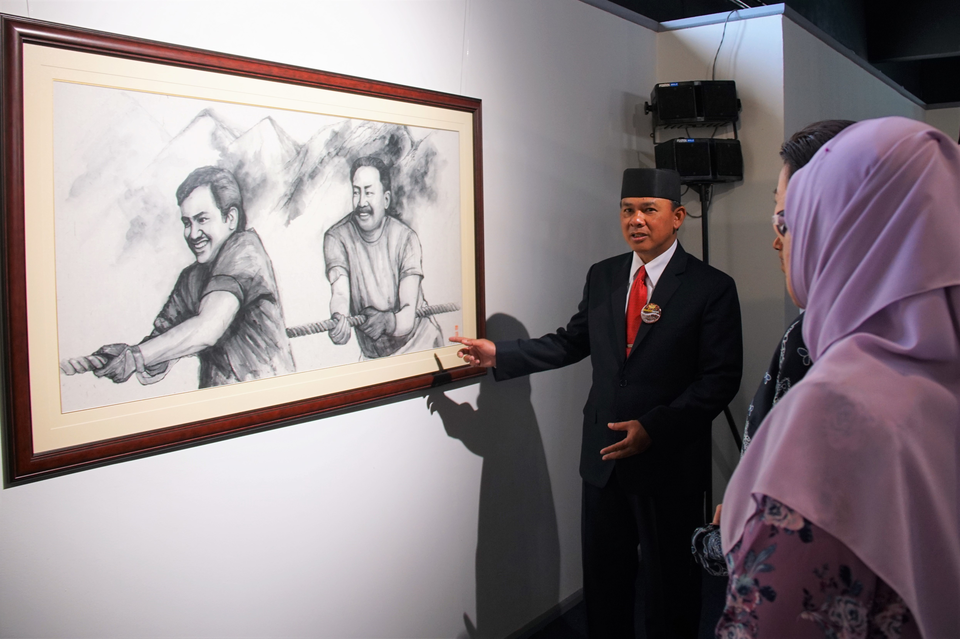 Trained in painting in the USA and France and sculpting in Italy, Belait-based Huifong held her first solo exhibition in Singapore in 2014 and has been invited to participate in art exhibitions in Italy, China and the UAE.
Those interested in purchasing the art can contact Huifong@huifongng.com or +6737247868. Part of the proceeds from the sale of the artwork will go towards charities that help children with special needs.
The exhibition is open daily from 9am to 5pm, except for Fridays where it closes from 11.30am to 2.30pm for prayers.