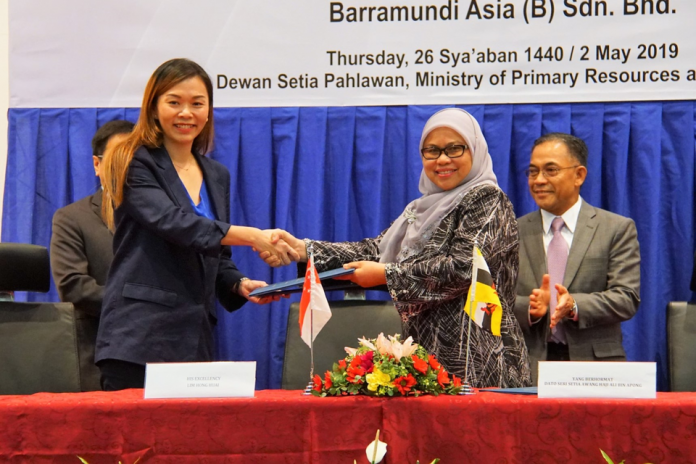 Singapore's biggest sea bass farm Barramundi Asia will be setting up a 6,613-hectare offshore fish farm in Brunei capable of producing 36,000 (metric) tonnes of sea bass worth over $320 million once fully operational in 2032.
Barramundi Asia's Nankivell Offshore Aquaculture Site will be accompanied by a 25 hectare processing centre in Meragang which will also have a hatchery and nursery, enabling Brunei to sustainably cultivate the whole sea bass lifecycle locally. The agreements for both operations were signed at the Ministry of Primary Resources (MPRT) last Thursday.
The project is one of the largest foreign direct investments into Brunei's aquaculture and is expected to substantially increase the industry's output which stood at $112 million in 2017. By next year, Barramundi Asia expects to produce 2,700 tonnes of sea bass valued at $24 million, mainly for regional export.
The total investment of the Barramundi Asia project amounts to $300 million, beginning with $18 million under the first phase which covers the building the initial offshore cages and breeding costs for the first few cycles.
Group Managing Director of Commonwealth Capital and a member of Barramudi Asia's Board of Directors Andrew Kwan said Brunei's waters were largely "pristine, virgin territories" that were clean and conducive for breeding.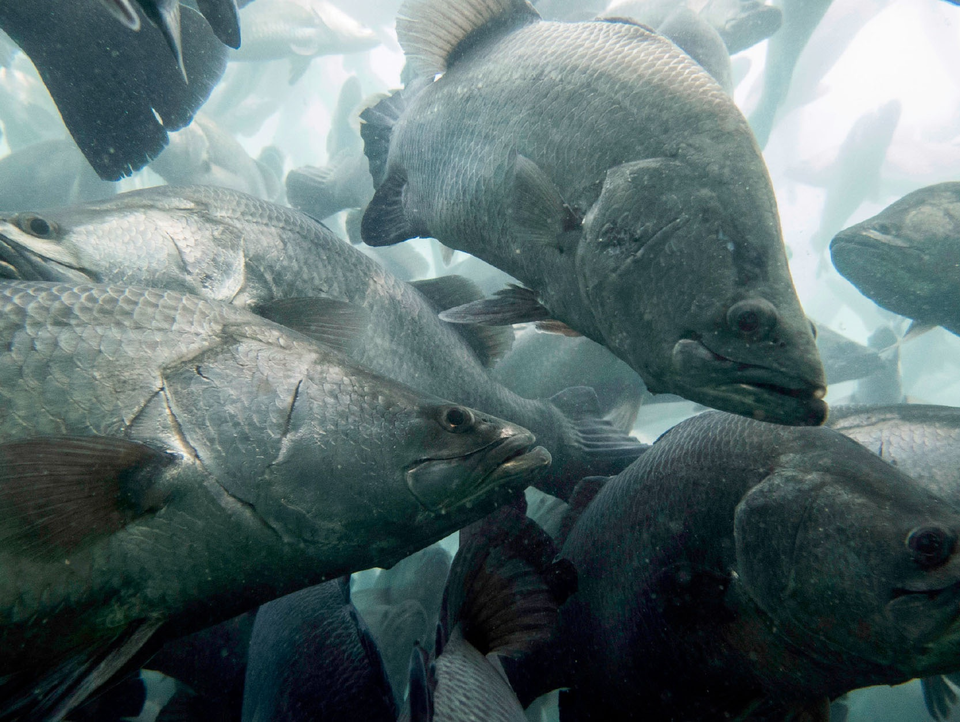 The sea bass variety that will be farmed in Brunei will be Barramundi or Asian Sea Bass, known locally Selungsung, which can grow up to four to five kilogrammes in ideal conditions which include water temperatures around 30 degrees Celsius with a medium current.
"Brunei checks all of these boxes plus the Brunei government has been very supportive of the initiative and we are most appreciative of the assistance rendered so far," said Kwan.
He added that with the world's population expected to increase to nine billion by 2030, demand for protein will increase. By specializing in sea bass early on, the company hopes to position itself as the world's biggest supplier of the Barramundi, which is widely consumed in Southeast Asia.
MPRT Permanent Secretary Pg Hj Kamarudzaman Pg Hj Ishak said the project is expected to create 100 jobs for locals and transfer best practices for aquaculture while also reducing dependency of foreign fish imports and increasing exports.