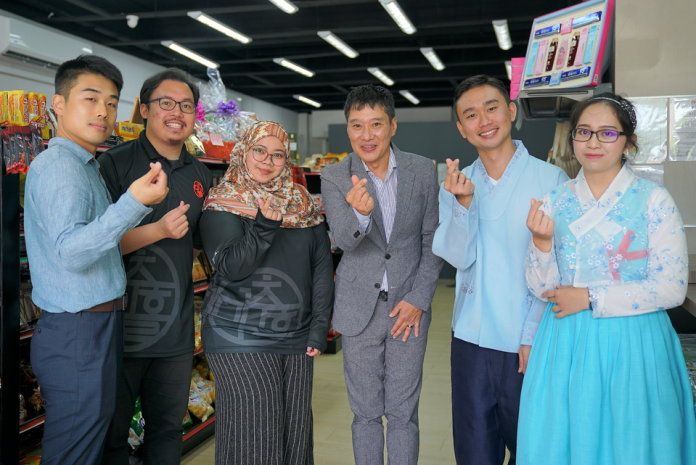 The Sinar group of companies are continuing to expand their influx of Korean business into Brunei by opening MeetUAll restaurant and mart in Little Soho, Batu Besurat.
MeetUAll is the latest retail expansion by the Sinar group, who were responsible for drawing an all-time high of 8,000 Koreans to Brunei in 2017 by pioneering the marketing of Brunei tour packages in South Korea in 2016.
"We've always been looking at improving business and cultural exchanges both ways; we began by offering Koreans to experience Brunei, while also marketing Korea as a destination for Bruneians," said co-founder of Sinar James Park.
"With MeetUAll, we are now beginning to bring in Korean products and cuisine. Korean culture is already very popular in Brunei, and Korean businessmen see plenty of opportunities here to grow this space."
South Korea has been one of Brunei's biggest importers of LNG – with trade between the two countries reaching $1 billion annually. Korean firms have also been active in some of Brunei's biggest construction projects including the $1.4 billion Temburong bridge.
However investment into consumer-focused businesses and Korean tourist arrivals to Brunei has been relatively limited in comparison. Up until 2015, there were no direct flights from South Korea to Brunei, with Korean tourists arrivals below 3,000 annually.
Retired civil servant Hjh Normah Suria Hayati PJDSMDSU (Dr) Haji Awang Jamil Al-Sufri set out to change this by partnering with Park – who has over 30 years experience in Korea's tourism industry – to set up Sinar Tour. The company strategically placed infomercials and social media campaigns with Korean influencers.
The group has recently expanded into distributing Korean products in Brunei, while also setting up a shop at the Empire Hotel & Country Club to market Bruneian made products to tourists especially those from Korea who often stay at the five-star resort for golf.
Meanwhile MeetUAll's Korean partners said the "untapped demand" to serve Korean cuisine and products to Bruneians was behind their decision to open in Brunei.
"There are not too many Korean restaurants in Brunei at the moment, so we see that there is a lot of opportunity to expand here," said MeetUAll Restaurant director Kim Seong Seo, who runs several eateries in South Korea.
"In terms of products as well, outside electronics (and cars) and maybe ramen (noodles) there is not much Korean merchandise selling in Brunei, so we want to play the role of distributor and retailer for packaged food, supplements and cosmetics," added MeetUAll Mart director Baik Rak Hyung.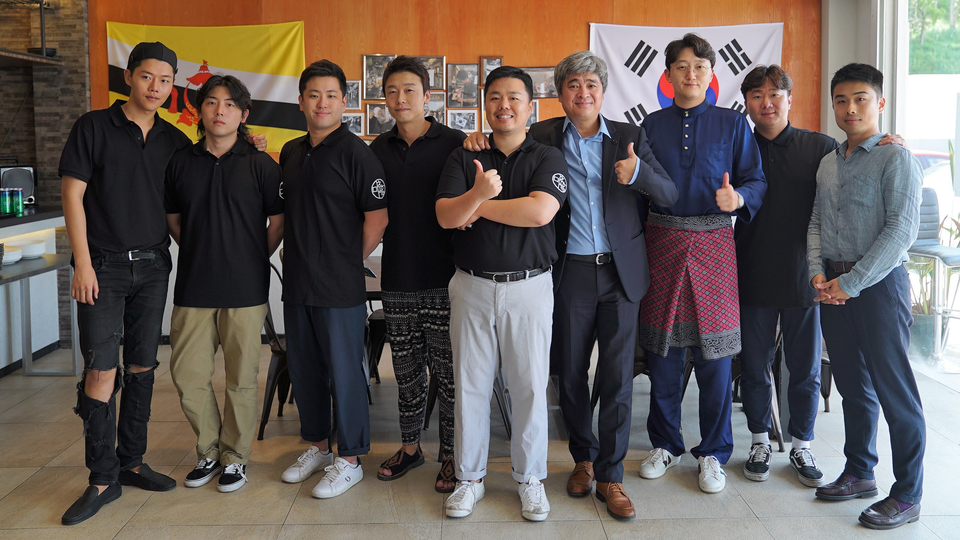 Watch: The story behind Sinar Tour