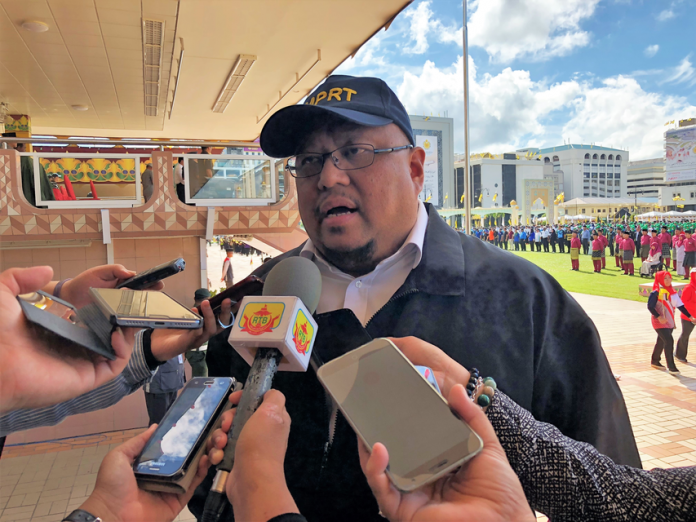 Brunei has waived entry visas for Russia and Turkey as it looks to draw more tourists, according to the Deputy Permanent Secretary at the Ministry of Primary Resources and Tourism.
Wardi Hj Mohd Ali (pictured main) said that the move, initiated through a collaboration between the Ministry of Foreign Affairs and Trade (MOFAT), Ministry of Home Affairs and MPRT, would pave the way for more social and business visits from Russian and Turkey nationals.
"For Russia, we are in talks with the embassy to connect travel agents from Brunei and Russia to explore what opportunities, packages can be marketed," said Wardi on the sidelines of Brunei's national day rehearsals in the capital. "The visa waiver also encourages tourists to include Brunei (as part of their visits to the region and Southeast Asia)."
Russians will be able to visit the country without visa for up to 14 days, while Turkish nationals will have 30 days. According to MOFAT's website – 55 countries can now visit Brunei for periods between 14 to 90 days without a visa.
Wardi also shared that from January to October last year, Brunei drew 217,452 tourists – measured by arrivals through the Brunei International Airport – just 1,357 less than the total arrivals for 2016, positioning the Sultanate to exceed last year's numbers.
"(When calculating the whole 12 months) we expect a 10% increase for 2017 (compared to 2016)," he said. The fourth quarter arrivals in 2017 will also shed light on the results of MPRT's Brunei December Festival – which lined up over 40 events to draw tourists and encourage Bruneians to spend within the country.
Wardi added that the Brunei December Festival would be continued this year, and would be marketed beginning in May to maximize exposure.
Recommencing direct flights from Brunei to Beijing to draw more Chinese tourists – the world and Brunei's largest outbound market – is also in the works. Royal Brunei currently flies to Shanghai three times week, as well as to Hong Kong daily. Last year, visas on arrival were issued for Chinese visitors, as well as multiple entry visas.
Brunei will be also be hosting two international golfing tournaments in March to draw enthusiasts; the Richard Mille Brunei Championship on 8-10 and also the Brunei Ladies Open from 17 – 19.
In the past 10 years, Brunei's tourist arrivals have fluctuated between a low of 157,000 in 2009 and a high of 242,000 in 2011. Under MPRT's strategic plan, 450,00 tourist arrivals are being targeted by 2020.