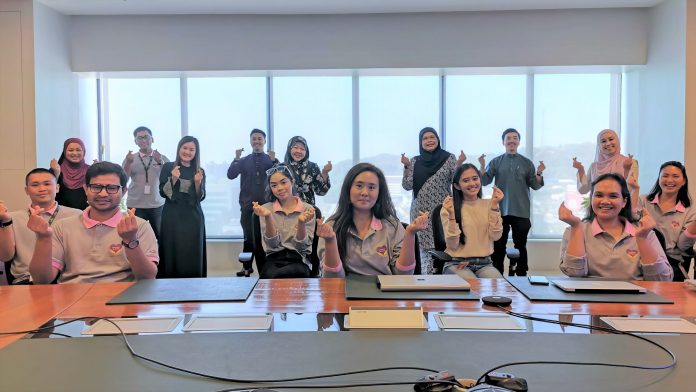 Local social enterprise The Collective Arts Events has has been shortlisted as one of 21 finalists for Shell LiveWIRE's Top Ten Innovators (TTI) Awards 2020 on the back of launching of their online platform Community for Brunei with BIBD to help businesses digitse during the COVID-19 pandemic.
This year's TTI Awards puts the spotlight on innovators "creating a more livable world" amidst the global pandemic by providing transformative solutions to address its impact in three categories: energy transition, environment and circular economy and local prosperity.
The top 10 of the TTI Awards will be decided by public vote casted through Shell LiveWIRE's website and will be announced this November at Global Entrepreneurship Week. The ranking of the top 10 will be decided by appointed judges.
The Collective Arts' founder Shinny Chia said she conceptualised the platform while self-quarantining for the common flu during the outbreak as a medium that would help both small businesses struggling during the pandemic and supporting donations to frontline healthcare workers.
Chia later developed the platform with Think Axis and Alicia Newn as a CSR initiative under BIBD with a vision of helping consolidate community projects in Brunei.
Community for Brunei's first project was Community for Covid, which enabled the public to purchase items from small businesses to be donated to frontline staff, followed by Community for Ramadhan, which served as a virtual replacement for the popular Gerai Ramadhan which was canceled in view of the outbreak.
Community for Brunei has since gone onto launch a fundraising initiative for Pusat Ehsan and continues to serve as an online marketplace for over 100 local businesses.
In a press statement, LiveWIRE Brunei highlighted that the platform has helped digitise businesses run by "poverty stricken families to build stable incomes for themselves, as well as to provide employment in the network supply chain".
Chia said The Collective has recently participated LiveWIRE business programmes and received mentorship from their staff. They have also helped students under LiveWIRE Brunei's rice farming training scheme Agrobiz sell their produce on Community for Brunei.
"It's a huge honour and milestone for us to be shortlisted. I am really proud of the hard work our team (of seven) has put in and their passion to help serve the community over the years," said the 35-year-old.
LiveWIRE Brunei Programme Manager Hj Abd Yusrin Dato Hj Mohd Salleh said the shortlisting helps put Brunei on the map for innovation and entrepreneurship, and encouraged the public to vote for The Collective.
Since starting in 2014, The Collective has set up Brunei's first creative makerspace, hosted several widely-attended events for creatives, won a Brunei Ricebowl Startup Award and has recently been involved with the Yayasan foundation to help run a community centre in Kg Ayer.
The winner in each TTI Award category will take home US$20,000, while two runner-ups in each category will receive $10,000 each. Another US$10,000 will also be presented to a business that has combated the socio-economic impacts of COVID-19 under the Outstanding Achievement Award.
Aquaponics business S&R Aquafarm became the first Brunei business to make it into the top 10 of the TTI Awards last year, earning a runner-up prize.
Users can vote by listing their email, Facebook or Twitter account. An individual can vote up to three times by associating with a different platform (email or social media) when voting. Voting is open from September 7 to 16.