Tourist arrivals to Brunei are up 14.8% in the first quarter (Q1) of 2019, putting the Sultanate on track to achieve its 8% growth target of 300,273 air arrivals this year.
The Ministry of Primary Resources and Tourism (MPRT) said an increase in flight destinations and frequency to accomodate growing demand from the Far East, Europe, Australia and New Zealand as well as sporting events were responsible for drawing 81,174 arrivals in Q1.
Arrivals through land borders also increased from 961,674 to 1,014,508 across the same period.
Acting Director of Tourism Development Salinah Hj Salleh said that with Royal Brunei Airlines' (RB) expansion to 26 destinations this year – including Beijing and wider Borneo – they are confident they can achieve 2019's target.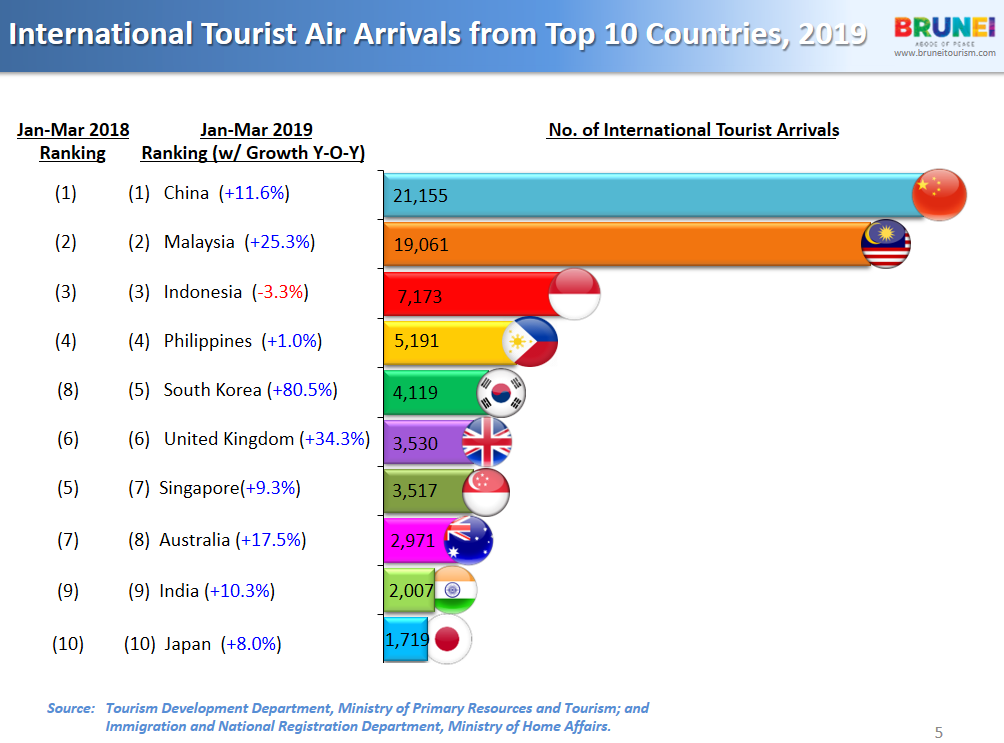 "The Beijing (to Daxing International Airport) route is extremely significant; this is what the local tour agencies have been asking for and they are confident they can bring in the volume," said Salinah at the launch of the Brunei December Festival (BDF) last Sunday at the Taman Sultan Omar 'Ali Saifuddien in the capital.
"RB are also running their own major promotion with Wu Chun as an ambassador which has helped draw more interest and introduce the Chinese market to Brunei."
China was the largest source of tourists to Brunei last year – accounting for 23.6% of air arrivals – and their growth continues in Q1, making up 26%. With RB now flying to six Chinese cities and planning to make the Beijing flight daily next year, Salinah said the department is working with Brunei's tour operators to ensure sufficient supply of guides who are in fluent in Mandarin.
"The majority of Chinese visitors are here on tour packages, so having quality guides is a must, which opens up job opportunities for Bruneians with Mandarin (fluency)."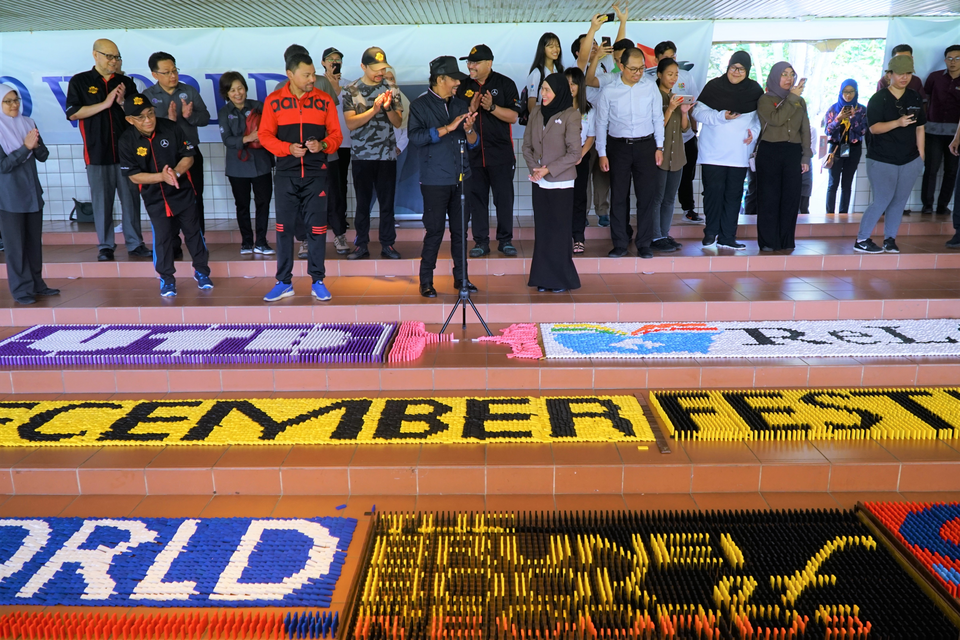 Salinah added they are looking to draw over 100,000 local and international visitors to join in BDF's 68 events which include the Brunei Bird Race, Brunei Film Blitz, and The Tiny Lit Fest. The previous two editions in 2017 and 2018 drew of 90,000 and 173,561 visitors respectively.
"A lot of the activities have received registrations and some event organisers have informed us that they had to cut off the registration because they can't cope with the numbers," she said. "BDF has really helped build awareness and consolidate all the recreational activities that are taking place in Brunei at the year-end."

His Majesty Sultan Haji Hassanal Bolkiah launched BDF and met with businesses and agencies participating in the festival. He also witnessed a showcase of the largest domino set in Brunei with 60,000 domino pieces organised by Universiti Teknologi Brunei and Reading and Literacy Association (RELa). The Brunei Darussalam Kites Association also set-up a display of 215 kites.
Watch: His Majesty launches BDF 2019