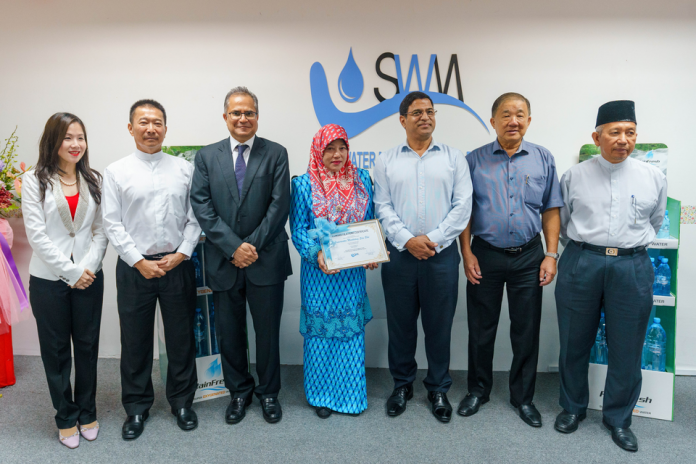 Darussalam Enterprise (DARe) is inviting local companies looking to gain ISO 9001 and Good Manufacturing Practices (GMP) certifications to apply for the fourth cycle of its Standards Consultancy Programme (SCP).
DARe's SCP will offer fully-sponsored consultancy through an appointed expert who will outline the requirements for the certifications as well as guide and review the businesses individually over six months on their respective operations to advise what measures need to be taken to achieve the applied standards.
Participating companies are expected to follow through by engaging an independent certification body for an audit within six months.
Seven companies have achieved certification following SCP. Five have achieved ISO 9001: oil spill and emergency consultants Syera Services, freight forwarder and courier service Globex Global Logistics, recreational and commercial diving company Poni Divers, underwater structure specialists Al-Hadid Services and Brunei's biggest call centre Comquest.
Producer of RainFresh bottled water Superwater Marketing also received certifications for HACCP & ISO 22000 and natural cosmetics company Bellary Enterprise received ISO 22716.
The ISO 9001 consultancy is open to companies providing services, while GMP is open to companies producing consumables – including food, cosmetics, pharmaceuticals and dietary supplements.
ISO 9001 is a standard that reflects an organization's ability to consistently provide products and services that meet customer and regulatory requirements. With over one million organizations from 170 countries certified with ISO 9001, it's one of the most fundamental standards of a quality management system.
In Brunei, there are more than 50 companies with ISO 9001, according to certification manager for Bureau Veritas Ram M. Desai. Many are in the oil and gas industry or bidding for large government contracts, where the certification is mandatory.
Meanwhile GMP is a set of guidelines that outline the minimum requirements that manufacturers must meet to ensure that their products made consistently to their specifications and are safe for human use.
GMP's are often a requirement for exporting consumables internationally and provide for a basic level of quality assurance, as consumers or businesses cannot easily or immediately detect unsafe or ineffective products.
DARE's SCP was launched earlier in 2018 to help local micro, small and medium enterprises (MSMEs) gain international standards which will help overcome technical barriers in international trade and ultimately enable them to establish and scale their businesses in their respective industries.
To apply or learn more about SCP visit DARe's website. Deadline for the fourth cycle is February 25, 2019.