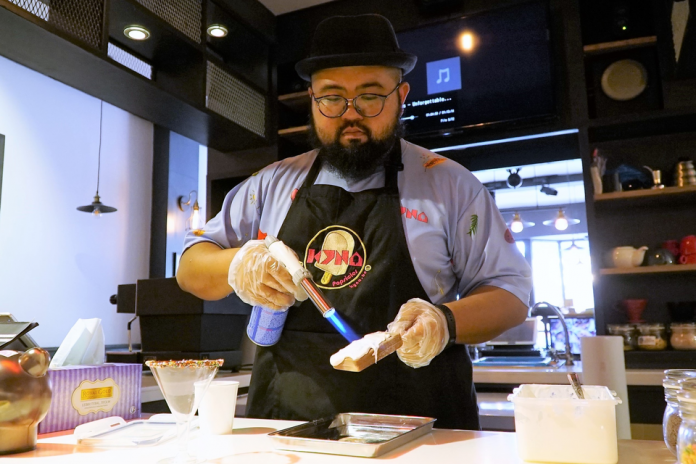 Kyna have ramped up production to 3,000 popsicles monthly as they look to expand to three retail outlets and more catering events in 2019.
The artisan popsicle producer – who began selling on foot at Bandarkuceria in 2017 – recently opened at Krema café in Kiulap last October and at the Ministry of Finance's (MOF) cafeteria run by Royal Brunei Catering earlier this week.
Kyna's founder Hj Muhd Khairul Yadiy Hj Awg Damit said they've also submitted a tender to sell at the sprawling container-styled establishment The Box in Telanai Avenue, which is slated to open in the first quarter of 2019.
"We've invested almost all our profits since starting to open up more avenues for sales and improving our production capability," said the 30-year-old, who left his job as a business teacher to start Kyna with his wife Dk Siti Nur Amalina Pg Junaidi after being inspired by boutique popsicle shops while traveling in Australia.
Yadiy said that they've switched their popsicle moulds from plastic to steel to improve consistency, and invested in a commercial freezer that's cut down the production time for each batch – done from their home in Muara – from two days to six hours.
They've also trialed 50 different flavours and introduced optional add ons including toppings, chocolate and caramel dips and blow-torched marshmallows to continue building momentum in a frozen dessert market that more Bruneian businesses are now delving into.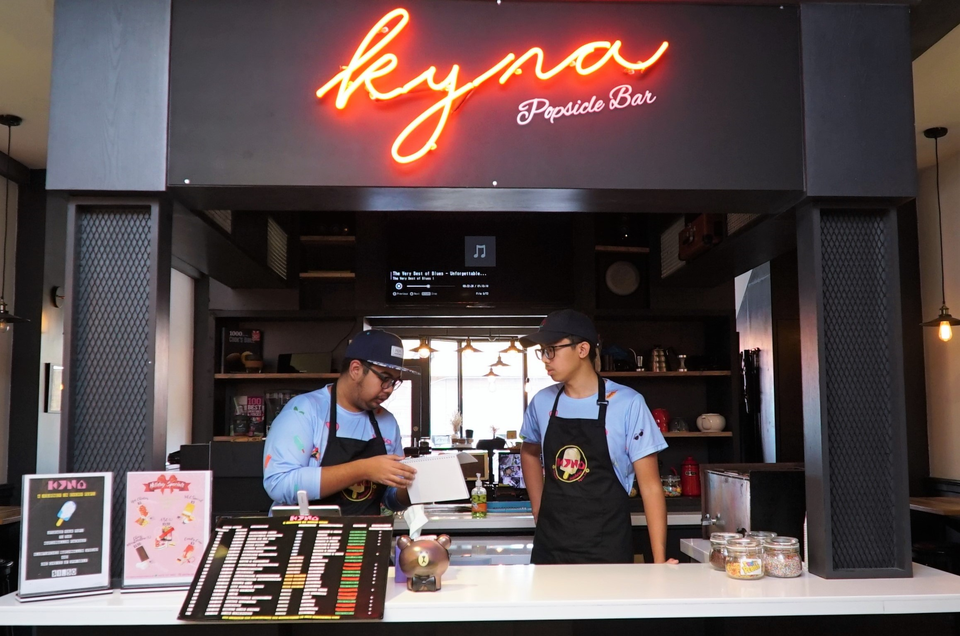 Yadiy believes that the appeal of Kyna's popsicles comes down to their novel flavours and use of whole ingredients, which differ from the traditional store bought variety which typically are sugary liquids that are frozen.
"We focus on converting flavours that you would normally not find in the form of a popsicle; the latest we've come out is blueberry cheesecake, onde onde and matcha Oreo," said Yadiy.
"The other component we look at for flavours is local delicacies, which is why we've added an ABC (flavor)."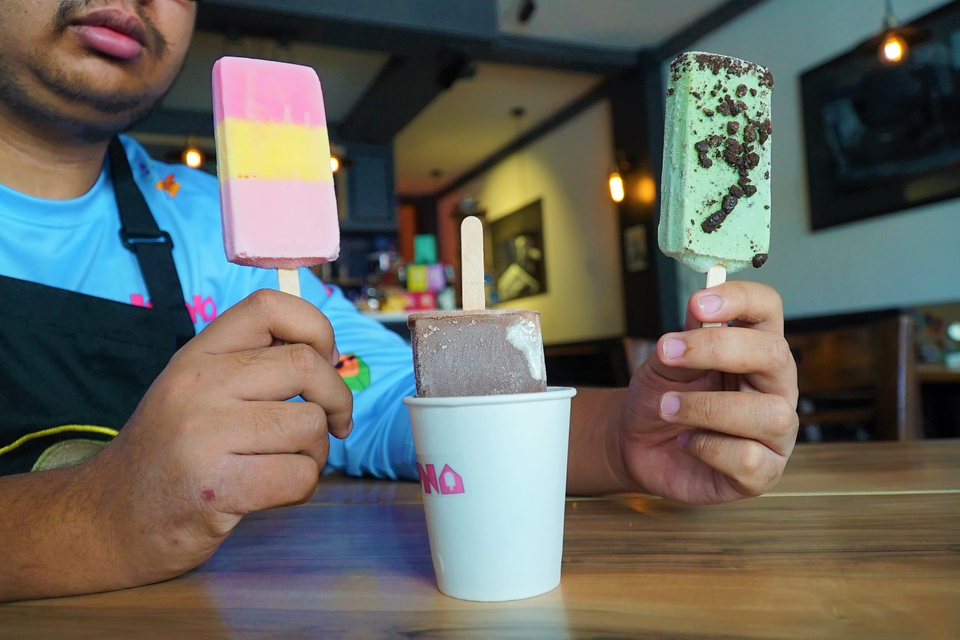 Kyna's first physical site was a shared lot at Pasar Pelbagai Barangan Gadong. They moved to Kotena Park in May 2017, but the site at the Anggerek Desa Technology Park recently closed for renovations.
"Being self-financed – without investors or a loan – has been challenging because it takes much longer for us to build up (capital) for expansion, which is why we've expanded through collaborations and smaller stations instead of our own cafe," said Yadiy.
"But we have been able to build (organically) up to this point, and although we're proud of our small achievements, we're not satisfied yet."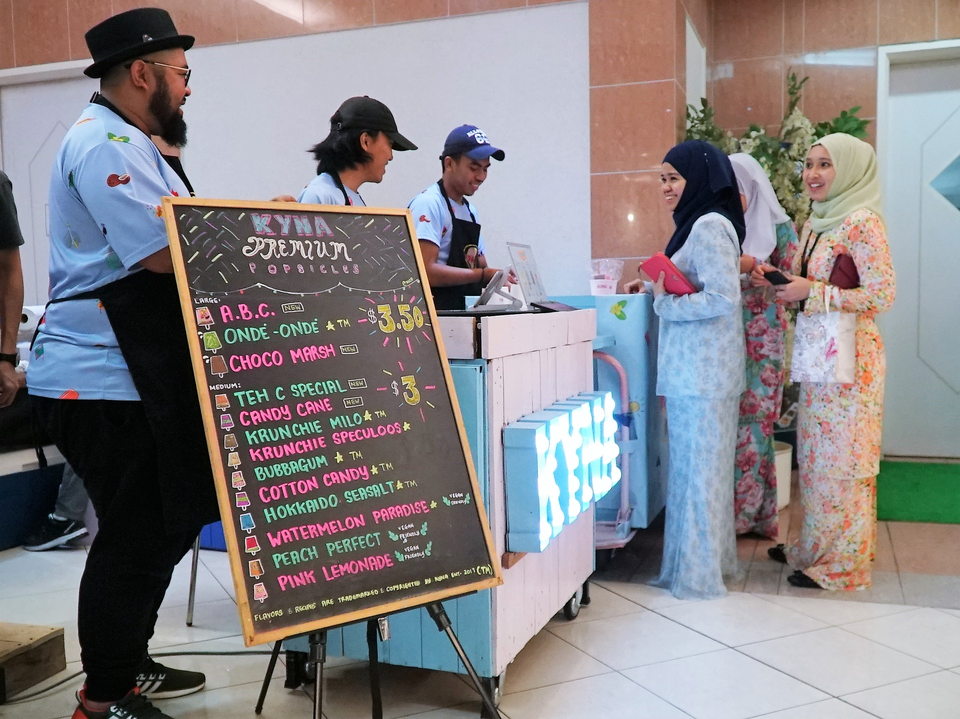 Kyna serves at MOF from 8am to 4.30pm and at Krema from Monday to Sunday, 11.30am to 10.30pm, with the exception of Fridays when they open from 3pm. To get in touch directly contact +6737279092.