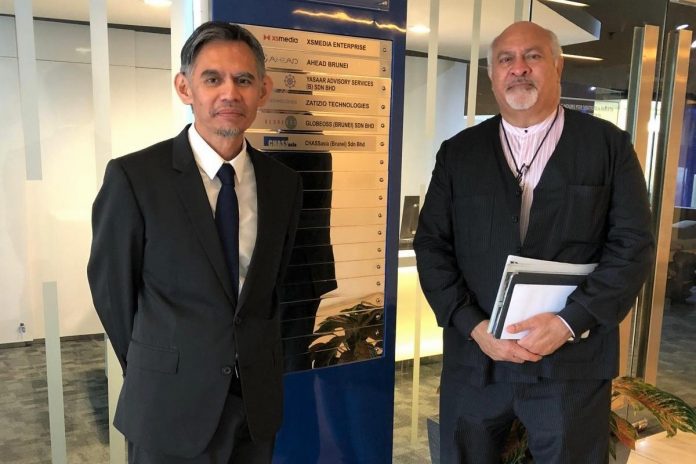 Islamic finance advisory company Yasaar has opened an office in Brunei to cater to the Sultanate's growing Islamic finance sector, which was recently ranked 9 out of 131 countries in the Thomson Reuters Islamic Finance Development Report 2018.
Executive director of Yasaar's operation in Brunei Aidil Salleh said they are looking to develop and integrate into Brunei's Islamic finance ecosystem by working closely with financial institutions, the government and other stakeholders.
Aidil said Yasaar is looking to provide consultancy and advisory on a wide range of areas in Islamic finance, including Shariah certifications, structuring and compliances for equity funds, waqf management, product structuring, Islamic indices, audits as well as research and development.
"Practically this means that we can offer consultancy in developing (Islamic) products or instruments, or we can serve as the party to assess and certify if certain products are Shariah-compliant," said Aidil.
Yasaar's founder Majid Dawood said that the company was optimistic about the prospect of Islamic finance in Brunei.
Aidil added that another area they are keen to provide consultancy for was Islamic bonds (sukuk), which the Sultanate has been regularly issuing, and could be progressively utilized to fund capital-intensive infrastructure projects.
Yasaar's consultancy will be provided by their international network of Shariah compliance scholars, with the company looking to engage Brunei graduates in Islamic finance in the future.
Yasaar is the first Islamic finance advisory company set up in the UK and has been engaged regionally by Singapore to perform Shariah compliance on the FTSE ST Singapore Shariah Index, which lists Shariah-compliant companies on the Singapore Exchange (SGX).
Yasaar Advisory Services (B) Sdn Bhd is located at the 8th floor, PGGMB building, Jalan Kianggeh in Bandar Seri Begawan. To get in touch directly contact +6738747879.