They might be the heart of Brunei's oil and gas industry, but Kuala Belait and Seria have rarely escaped descriptions sleepy coastal towns. With the economic downturn, their slumbering symptoms have become increasingly difficult to alleviate. By some estimates, 27 shops have closed down in the past year or so, and empty lots across Jalan Pretty, Wisma Yakin and Seria Plaza are now commonplace.
The building in between Jalan Bunga Rambai and Jalan Bunga Tanjong in KB houses an exception; a new storefront with a red awning brandishing a leafy logo with a promise of serving authentic Nepalese cuisine.
Inside Just Momos, owners and married couple Rajesh and Sarita Thapa warmly greet their guests, but they too are holding out; it's been "far quieter" than expected.
Smartly dressed in a dress shirt and tie, 61-year-old Rajesh – the former deputy headteacher at the British Forces Brunei (BFB) primary school Hornbill – is nevertheless upbeat about running their first restaurant.
And judging by the near flawless reviews on TripAdvisor – where Just Momo currently ranks as KB's number one eatery – he holds true to his word that they're doing their "very best".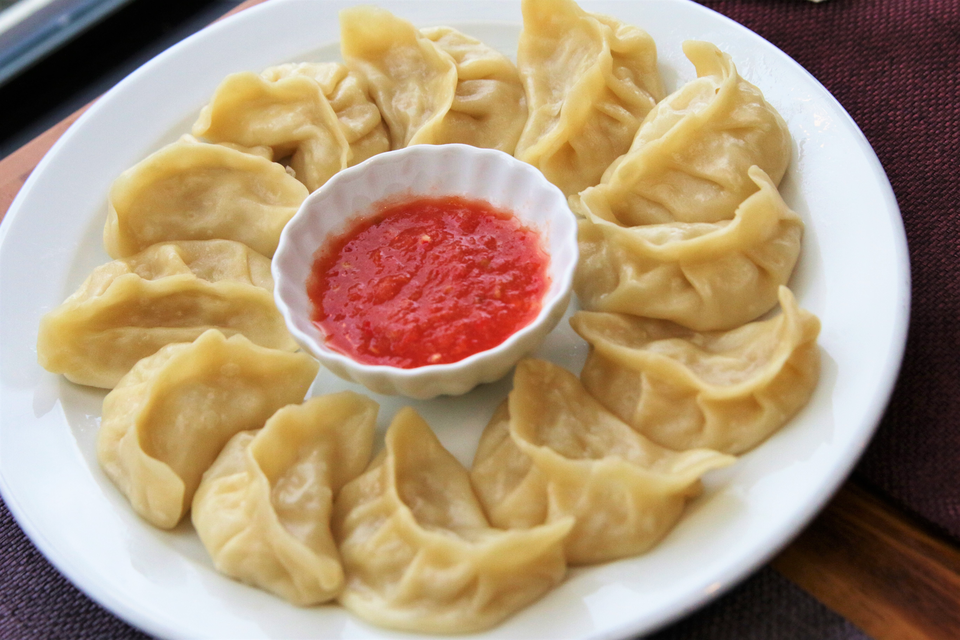 "Just Momos began as a charity project by my wife in 2013," said Rajesh. "Sarita would prepare the momos from home and sell them to army personnel. We donated the profits to different causes including the Gurkha Welfare Trust, Care and Action for Strays (CAS) and education for Penan children. We sold only momos, which is where our name comes from."
50-year-old Sarita describes her family's momo recipe – a dumpling typically filled with meat or vegetables – as more Tibetan than Nepalese, eschewing spices for more traditional ingredients including ginger, onions, garlic and herbs.
Sandwiched between India and China, Nepal's cuisine carries a unique blend influenced by both its neighbours, says Rajesh.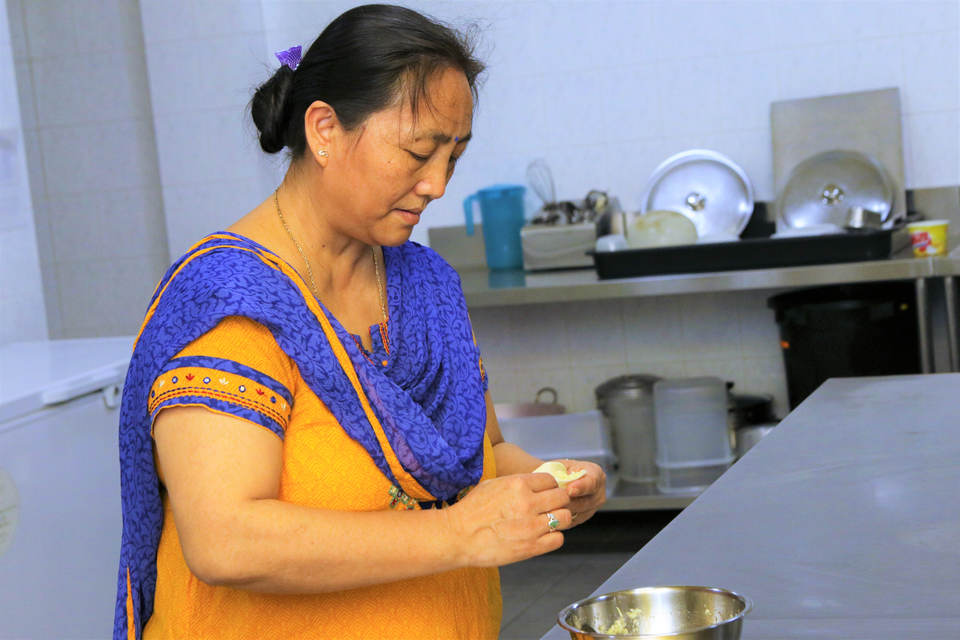 "We have more eastern influences in the momo (dumplings) and chowmien (fried noodles) and more southern in our curries, naans and daals, but they're different from what you'd find in China or India."
After teaching the children of British Forces stationed in overseas bases for 30 years, Rajesh retired last year and considered returning home to Nepal with his wife. But their curiosity to see if Just Momos could be more than just a one-off charitable operation from their home kitchen saw them call up a local friend to see if they'd be interested in partnering to set up a business.

"I told my wife – look, the people at BFB loved your food. Wouldn't it be great if we could share this with Brunei community?" said Rajesh. "We've have had such a long and rewarding history in Brunei, perhaps it was time for us to write a new chapter?"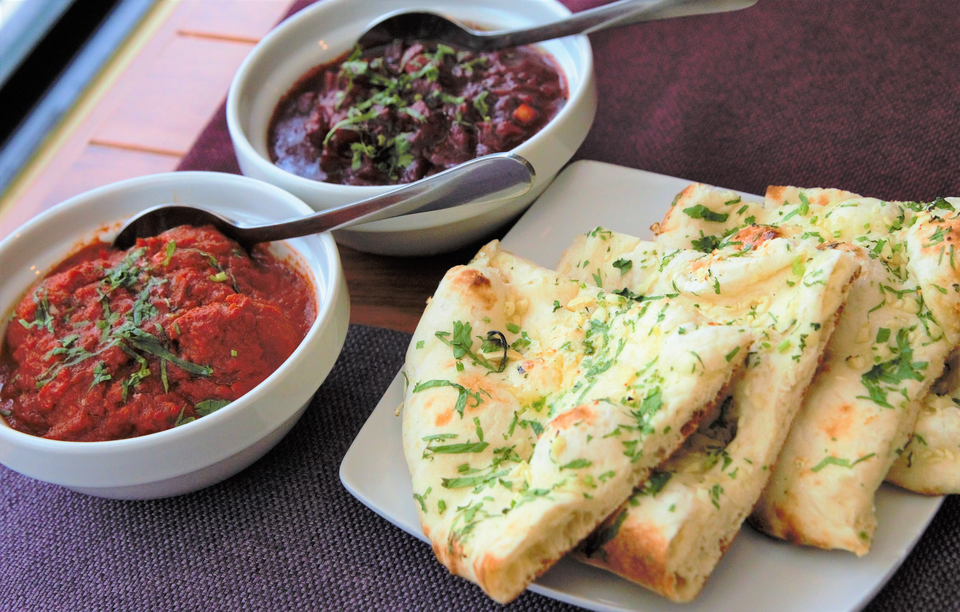 Rajesh first came to Brunei in 1964 when he was seven-years-old with his father, a Gurkha soldier part of the second battalion stationed in Seria by the British government after the Brunei revolt in 1962. After being trained as a teacher, he returned to the Sultanate in 1988 and again in 1992 with rotating battalions before being stationed permanently in 1995.

While Rajesh and his wife have raised four children and spent close to 30 years in Brunei, their inclusion amongst the wider community has been somewhat limited, with the BFB population relatively self-contained within its own living quarters and facilities.
One could then argue that the story of Just Momos is more than just about another new business selling food. It's a tale of a middle-aged, foreign couple opening up to share their own history with a community and country that they've grown to hold dear.
"Brunei has been very kind to us. The place, peaceful and the people, gentle," says Rajesh. "It can be quite quiet right now (in Belait), but we hear from our guests that things might be picking up soon."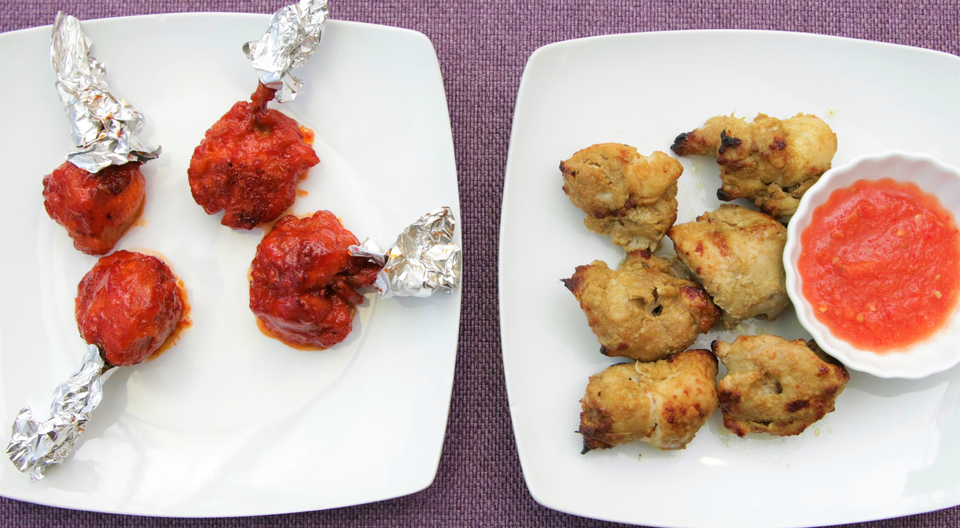 Just Momos is located at Lot 82, Unit A and B, Jalan Bunga Tanjong, Kuala Belait and opens Wednesday to Monday from 11am to 3pm and 6pm to 10pm, with the exception of Friday where it closes from 12pm to 3pm for prayers. Contact +6738375492 to get in touch directly.