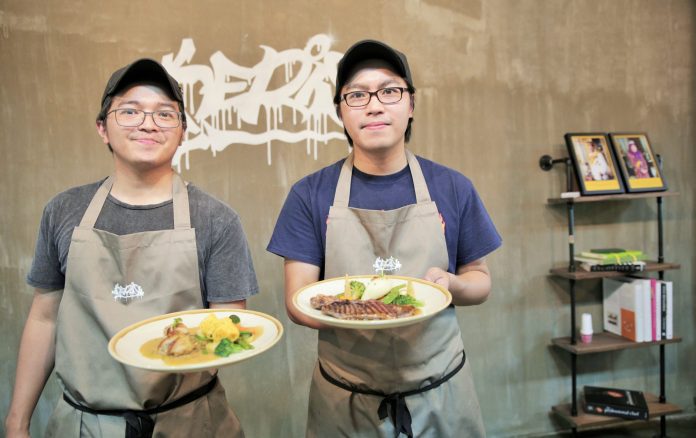 Mohd Qaiyum Mohd Taha (pictured main L) was only 18, and his brother Mohd Qawiem (pictured main R), 20, when they traveled from Belait to apply for their first jobs; working the kitchens of Brunei's most luxurious hotel – the Empire Hotel & Country Club.
Though young, the brothers came prepared. Both had spent two years at Silver Spoon International College – a culinary institution in Malaysia. Qaiyum had been schooled in the ways of the patisserie and Qawiem in culinary arts.
From 2013 to 2016, the duo would take their craft at Empire to the next level; Qaiyum concocted delectable desserts –  fresh ice cream, rich chocolates and flavourful mousses, while Qawiem, established himself as a demi-chef at Spaghettini, serving up pasta and pizzas.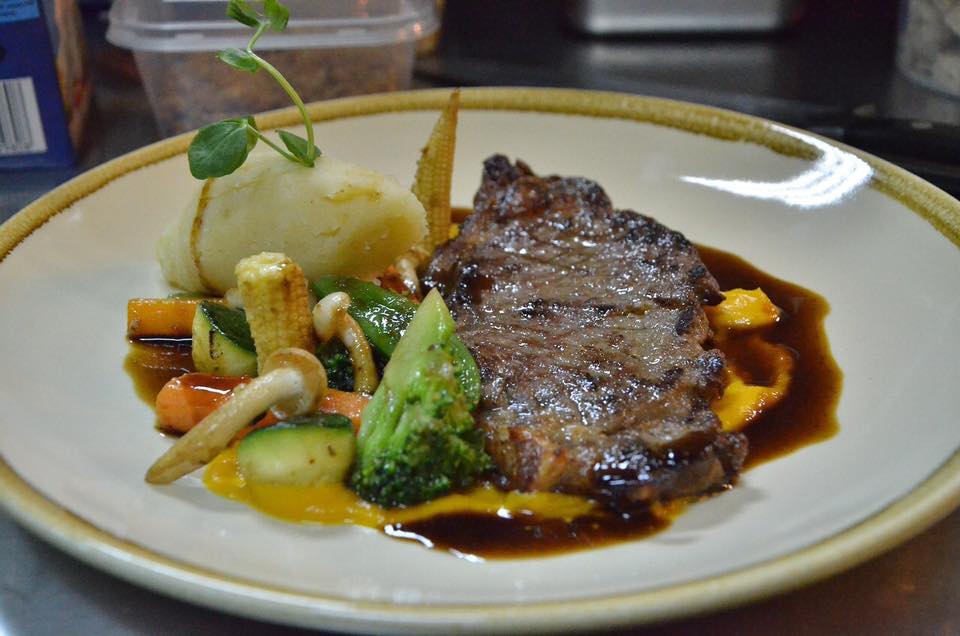 The pair ultimately craved autonomy and envisioned opening their very own restaurant, one that would meld the fine dining with youthful sensibilities and a street graffiti aesthetic.
"We try to offer a unique take of Malay cuisine infused with European twists," said Qawiem, who was supported by his parents with the initial funds to open Le Keris earlier in November.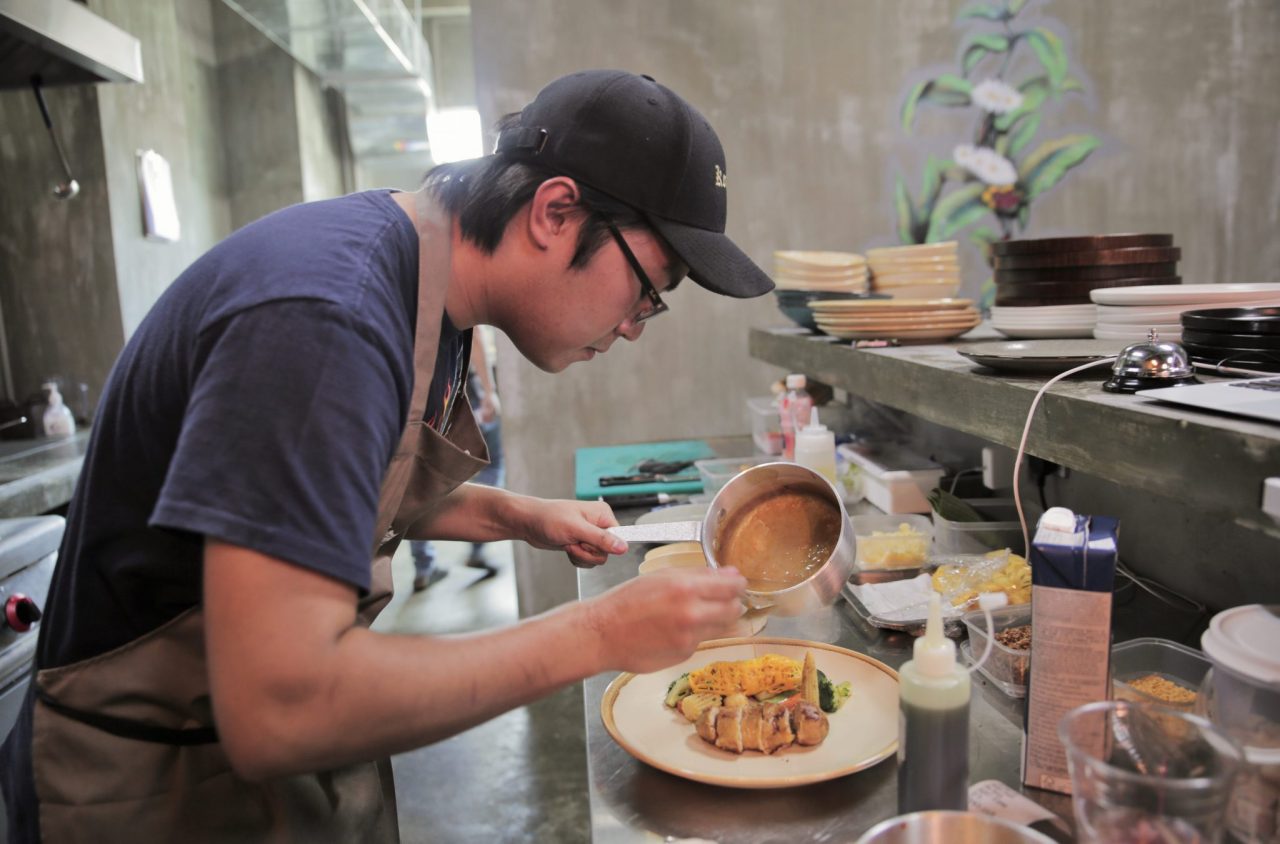 "We tried as much as we could (learning from online) before we opened Le Keris," added Qaiyum. "We really wanted to create a unique dining experience for the customers."
The 24-year-old whipped up a chicken curry (pictured below) as an example. Breast meat is first seasoned then vacuum-sealed in a bag then cooked in water, a western technique called sous-vide, served with garden vegetables and roti jala – a soft, stringy bread that typically accompanies curries, but with a unique potato filling.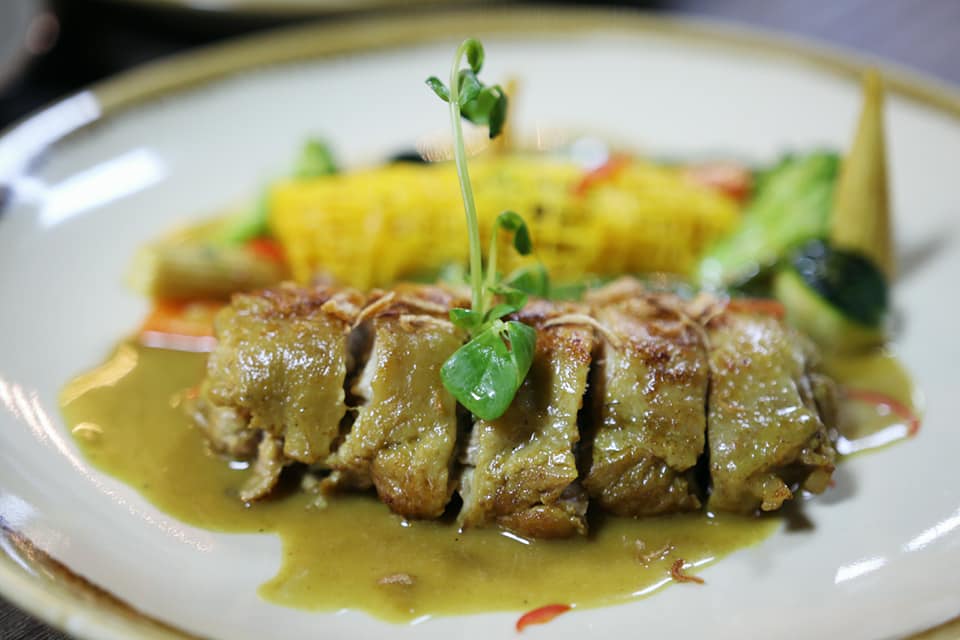 The younger Qaiyum will not be outdone either; with panache he puts together a signature favourite, Puteri Mandi, comprising of Pandan custard garnished with gula melaka butterscotch sauce, a dash of pandan mousse and cream-filled crispy rolled wafer with a dollop of coconut ice cream.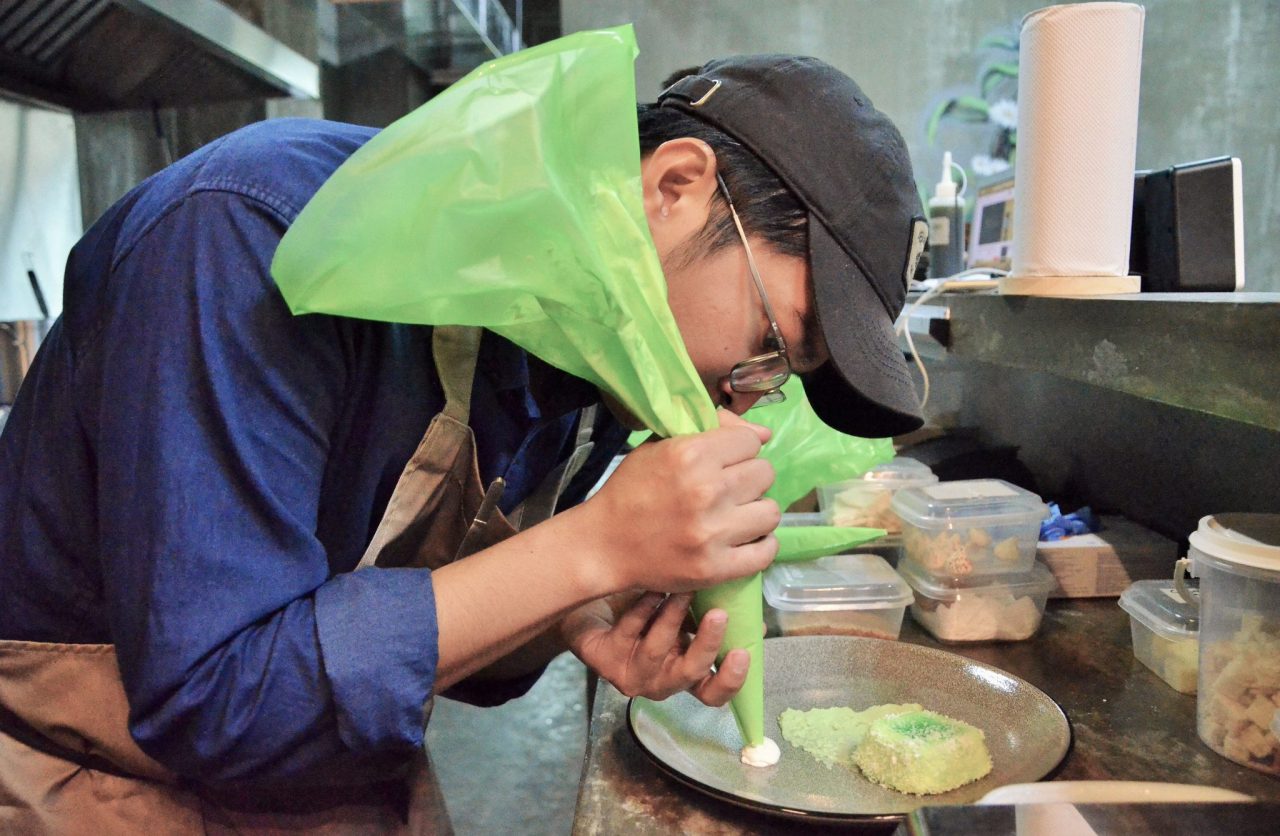 Operating behind a kitchen counter in an open plan floor, Qawiem and Qaiyum – as the only permanent chefs – work with their backs faced to each other, one sizzling the stoves and while the other plates and decorates the final dish.
Traffic to the eatery in the opening two weeks has exceeded the brothers' expectations, who have come a long way from sitting on the couch watching Master Chef and cooking shows, hoping to one day have the opportunity to cook themselves.
"We weren't the brightest kids in school," said Qawiem light-heartedly. "To be honest, we would usually take up the last places in class."
With a clear edge in the culinary department, Qawiem and Qaiyum's true test will come in managing and scaling the business.
"Working in a kitchen and managing a restaurant are two different things," says Qawiem. "We are still trying to get the hang of it."
Le Keris is located at L2/22, First Floor, Seri Q-Lap Mall and opens from Tuesday to Sunday 11am to 10pm, except for Friday where they open from 2.30pm. To learn more follow @lekeris on Instagram and call +6732230149 to reserve a table or get in touch.