Over a decade after it first opened Bann Nucha has been revamped with a new look and an Indonesian-Thai fusion menu under a group of three Bruneian friends looking to delve into business.
Originally a Thai specialty restaurant tucked away on the second floor of The Mall in Gadong, Bann Nucha was owned and run by a former Thai hotel chef, who decided to put the business up for sale earlier this year.
41-year-old Dona Johan, an executive at a telecommunications company, has revitalized the menu by introducing Indonesian dishes like lamb and beef gulai – a curry-like stew with turmeric, nasi tumpeng, a cone shaped-yellow rice served with a side of meat, vegetables, and green chili sambal. They've also serving up fresh creations like tom yum spaghetti and Indomee with strips of Wagyu beef.
"Both Thai and Indonesian cuisine have one strength in common; unprecedented spices," said Dona. "Both offer different types of spiciness, and while there are Thai and Indonesian restaurants everywhere in Brunei I wanted to give the best of both under one roof."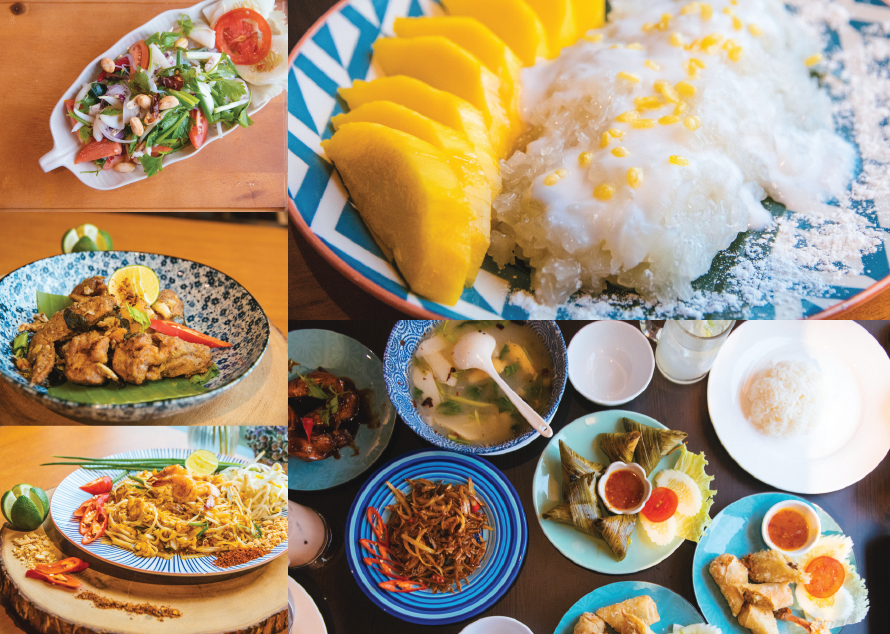 To revamp Bann Nucha, Dona partnered with her friends Wan Hefnie Hamidon and Viana Adriyana Jalil, trading the traditional Thai interior for a more modern minimalist, industrial look sporting polished cement floors with bricks painted over with a large communal table in the centre surrounded by smaller tables.
Dona shared that she learned about the opportunity to buy Bann Nucha through a WhatsApp group, and after meeting up with the owner decided to purchase the restaurant. However, she needed partners to manage the different areas of the business and propositioned to Wan and Viana to become co-owners that would help with marketing and administration respectively.
"It all came together very quickly, but owning a restaurant has been a lifelong dream of mine," said Dona, who has taken on the previous Bann Nucha team, but is teaching them Indonesian recipes. "We try to use ingredients that are locally sourced and fresh as much as possible."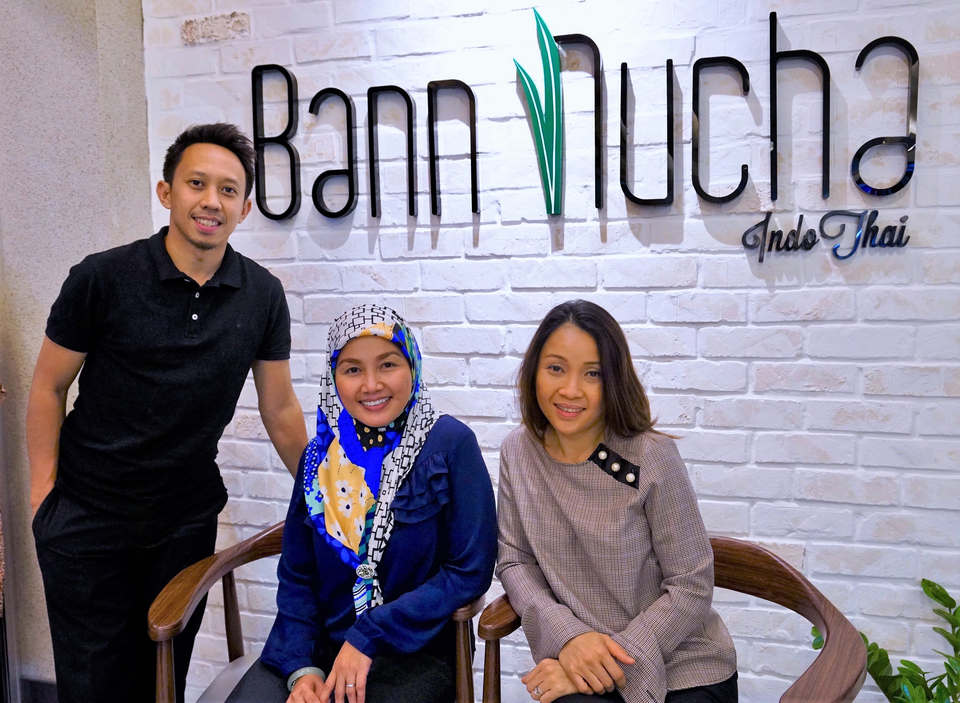 For more information, follow @bann.nucha.bn on Instagram. The restaurant is located at Unit 2.31, Second Floor, The Mall, Gadong and is open from 10am to 9.30pm daily except Friday where they close from 12 to 2pm. For reservations and enquiries, please contact +6732456122 or email bann.nucha.bn@gmail.com.