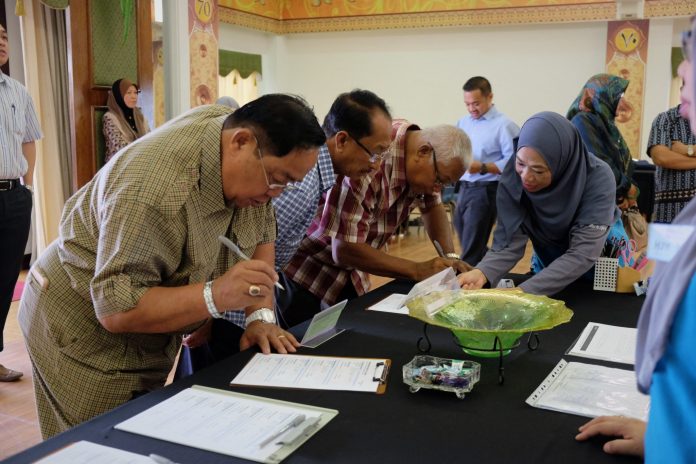 Darussalam Enterprise (DARe) will be hosting roadshows in Belait, Tutong and Temburong over the next two weeks to meet and offer assistance to the business communities outside the capital.
The DARe roadshow begins on February 27 in Belait at The KB Sentral Shopping Centre, before moving to Temburong on March 3 at Kompleks Utama Bumiputra and ending with Tutong on March 12 at their community hall.
The roadshows begin at 9am and ends at 4.30pm with the exception of the Temburong leg, which will end at 3.30pm. 16 other government and private agencies offering services to businesses will also be participating in the roadshow.
DARe will be hosting talks throughout the roadshow on their services to help businesses, which include business training, grants, market access, mentor networks and industrial land.
DARe's Business Helpdesk will also be present to log in issues and inquiries from businesses, with dedicated officers assigned to look into each case.

Manager at DARe's Business Advisory Services Dk Hjh Siti Normadinah Pg Hj Omarali said the roadshow would also help build awareness of the upcoming MSME Festival and the latest DARe initiatives which include DARe LINKS and the Brunei Mentors for Entrepreneurship Network (BMEN).
Participating agencies:
1. Bank Usahawan
2. Ease of Doing Business Secretariat, Ministry of Finance and Economy (MOFE)
3. Registry of Companies and Business Names, MOFE
4. The Royal Customs and Excise Department, MOFE
5. Cooperative Development Unit, MOFE
6. Certificate of Origin, MOFE
7. Treasury Department, MOFE
8. Department of Competition and Consumer Affairs, Department of Economic Planning and Development, MOFE
9. The Halal Food Control Division (BKMH), Syariah Affairs Department, Ministry of Religious Affairs
10. Pharmaceutical Services Department, Ministry of Health
11. District Office, Ministry of Home Affairs
12. Brunei Intellectual Property Office
13. Tabung Amanah Perkerja (TAP)
14. Royal Brunei Technical Services – Paintball Arena @ Jerudong
15. Datastream Digital Sdn Bhd (DST)
16. Credit Bureau, Autoriti Monetari Brunei Darussalam