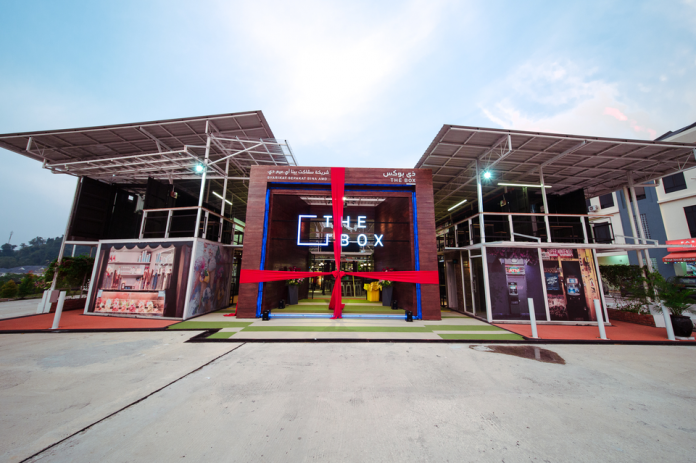 The highly anticipated opening of Brunei's biggest container-styled establishment The Box took place yesterday, with its founder hoping to position the commercial space as a landmark retail development and tourist attraction.
Located opposite Telanai Avenue, the 19,864 square feet facility houses 63 units – 61 within refurbished containers – across two floors, with over 300 seats and a central patio area that serves as a mini-amphitheater.
20 tenants have moved in – mostly food and beverage businesses, with a range of different businesses are expected to open shortly. 35 units are still available for rent according to the property's manager.
With its modular design, unique interior and performance space, The Box's founder Muhd Abd Hakeem Hj Awang said the property will be a pioneering "lifestyle commercial space" that regularly hosts events to promote cultural tourism and collaborations amongst local creatives.
"Through organizing year-round events, increasing local brand awareness and ensuring a vibrant atmosphere, InsyaAllah together we can continue to create opportunities for local entrepreneurs and contribute to job creation and growth for our country," said Hakeem in his opening speech yesterday evening.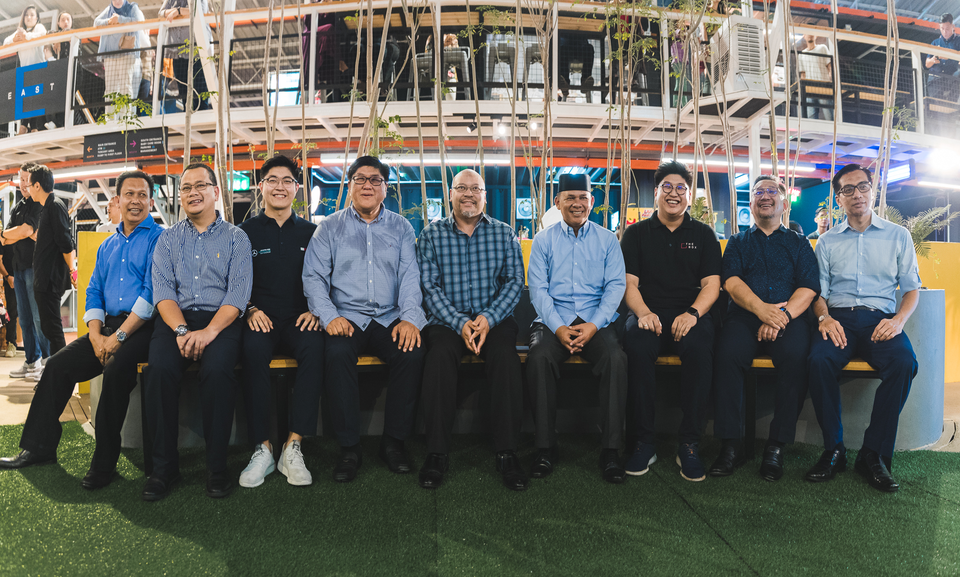 Rental at The Box begins at $800 a month and tops out at $2,000 monthly, which covers maintenance for the entire space, including cleaning of common areas, pest control and round-the-clock security.
The building also makes use of solar energy and rainwater harvesting, with 190 parking spaces in its surrounding area.
New businesses take the leap
Small businesses – especially local brands – are hoping to use The Box's collective drawing power as a starting point to build up their customer base.
Anne Puasa, who runs Soto Gagawi with her family, hopes her mother's take on soto and their catchy name – which is Bruneian Malay for a traditional wooden spatula – can slowly become a household brand.
"We believe we bring something different in the broth; we always make sure we're using quality (bones) and the result is that our soup is much thicker," said Anne. "Alongside soto, we're serving nasi gagawi – a mixed rice dish served with our richly spiced chicken."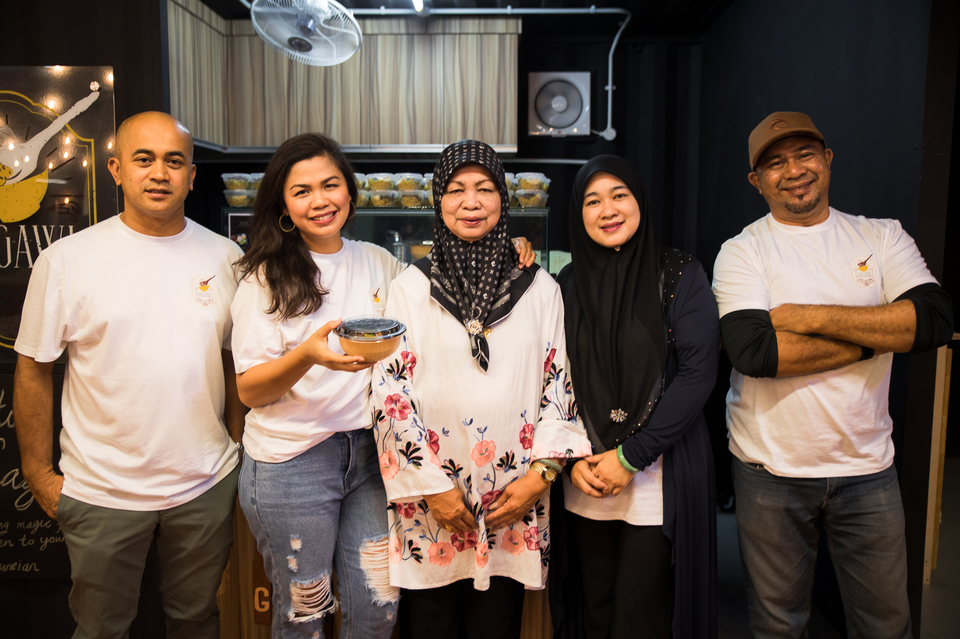 Fast food eatery Take 5 – which used to operate a storefront in Batu Besurat – is making a comeback under a new owner and a revamped menu, striking up a partnership with The Food Joint to share a unit.
"We focus on four flavours of wings – honey bbq, honey garlic, honey mustard and fried – while The Food Joint serves up burgers with their own in-house patties," said Al-Wafiy, who used to work as Take 5's general manager.

"I decided to buy over the business when it closed down, and then continued to build it up from home. By collaborating (with The Food Joint) we can help share the (overhead) costs while also offering complementing food to customers."
Other tenants are also taking the approach of serving different brands from one unit. Dapur Ayam Gepuk and Lakastah Fried Chicken – owned by two young Bruneians – have been scouting for a location to open since participating in the Gerai Ramadhan Stadium earlier this year.
"Our business since then has been accepting orders online, renting a (central) kitchen to cook, and then making deliveries," said Acting Manager Masdiana Nurdin. "We've managed to build up following on social media, but customers are always looking for a space to dine in, and a food court (set up) like this is a (relatively) affordable option for us."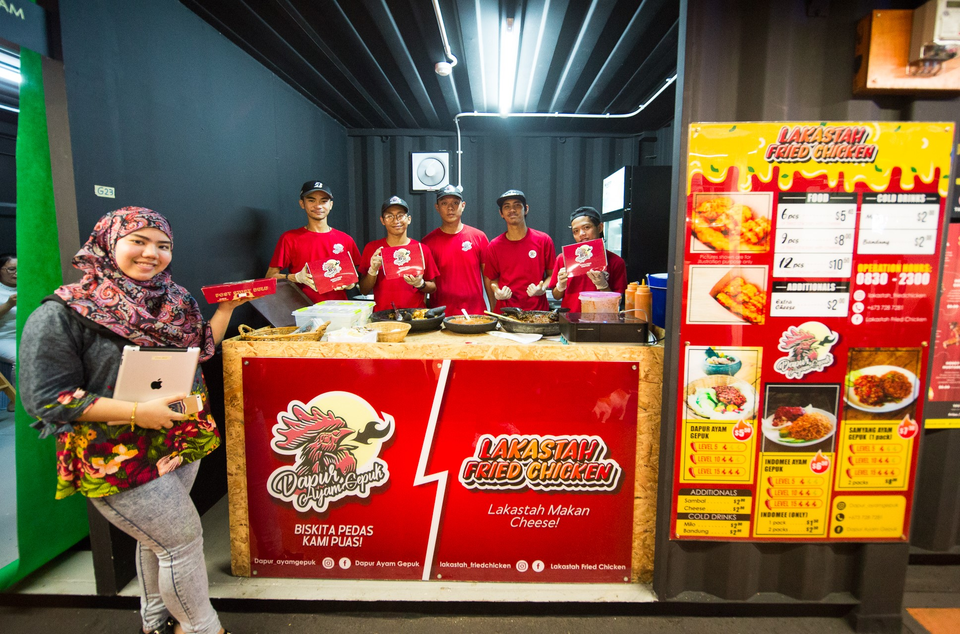 Meanwhile pastries and coffee business Kaka Gee's said The Box's striking design was the main reason why they took up tenancy.
"When looking for our first outlet, we saw a lot of up and coming commercial spaces and shop lots in Brunei, but to draw the crowd now (with so many options) you need something that is truly different, and The Box definitely fits that. It's one of a kind," said Kaka Gee's Business Executive Norjainah Md Jaya.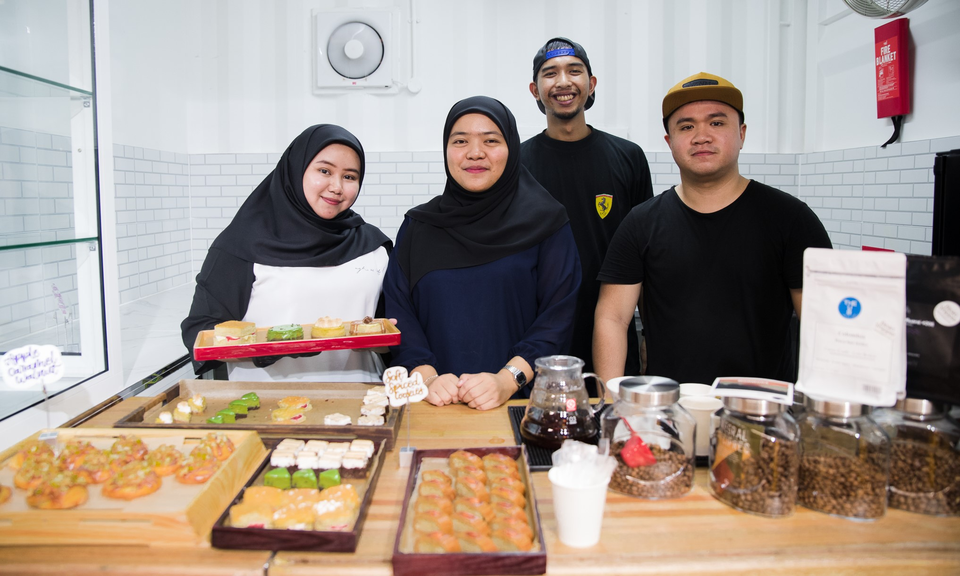 Watch: The Box opens in Telanai