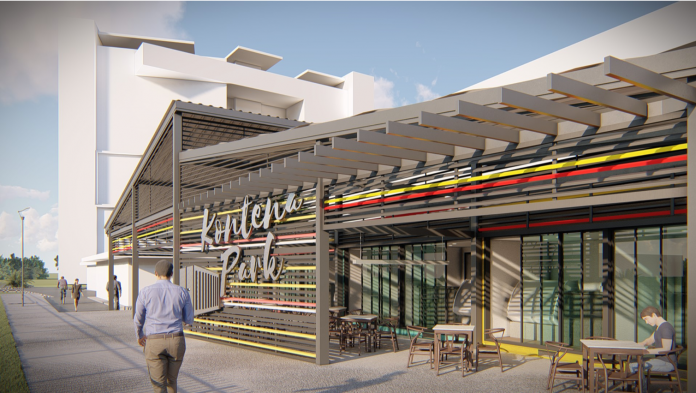 Darussalam Enterprise (DARe) is inviting local micro, small and medium enterprises (MSMEs) to apply for its F&B retail space Kontena Park which will reopen with an all-new design this March.
The revamped Kotena Park located at the end of the Spg 32-37 in Anggerek Desa will house eight units with a rental of $350 monthly each.
The units, made from recycled shipping containers are 20 ft. x 20 ft. each, divided equally into kitchen and retail counter space. Vendors will also be allowed to share a single unit if they share complimentary offerings, such as coffee and pastries.
Kontena Park is open to F&B businesses that are wholly owned by Brunei citizens and permanent residents with a locally developed brand and products. Vendors are expected to open daily, although finalized operating hours are subject to change by DARe.
New roofing will also be installed for public seating, with complimentary Wi-Fi service. DARe added that the space complies with ABCi's requirements, enabling vendors to apply for halal certification.
Kontena Park's vendors will also receive mentorship from DARe and have access to their training programmes including the Industry Business Academy and business bootcamps.
Kontena Park first opened in May 2017 as an initiative by DARe to offer home-based businesses with an opportunity to operate their first storefront.
For more information visit DARe's website. To download the application form click here and email to dare@memi.gov.bn by Febuary 11, 2019.