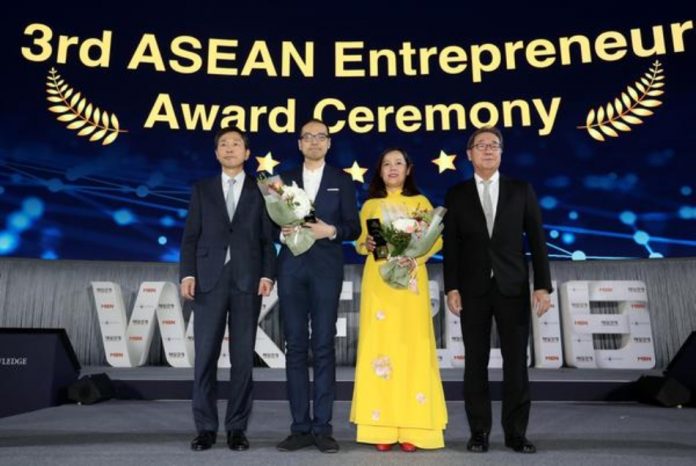 Darussalam Enterprise (DARe) is inviting Brunei businesses to apply for the fifth ASEAN Entrepreneur Award taking place at the 21st World Knowledge Forum in South Korea this September.
The annual award organised by the ASEAN Korea Centre and Maekyung Media Group aims to promote outstanding businesses in ASEAN, raise awareness of the region as an investment hub and foster greater economic cooperation between businesses in South Korea and ASEAN.
This year's ASEAN Entrepreneur Award will see five categories contested with the following criteria:

1. Regional Champion: regional giants with a strong presence in more than three ASEAN countries. The nominees in this category not only contribute to cross-border trade but also increase the awareness of ASEAN on an international level.
2. Entrepreneur 4.0: exceptional entrepreneurs in the digital sector or tech startups. The nominees in this category provide innovative solutions to the problems in their country or ASEAN with smart technologies, improving overall quality of life.
3. Empowering Women: Female business leaders with significant achievements in their field. The nominees in this category are role models and have inspired other young women in their country and wider ASEAN.
4. ​Up-and coming Startups: Businesses at the early stage of operations, with innovative and novel business models that inspire the next generation of entrepreneurs.
5. Scale-ups – The Next Unicorns: Fast-growing startups showing maturity in terms of revenue and operation with potential to be a unicorn, a privately helped startup company valued at $1 billion.
After receiving nominations from each ASEAN member states, a panel of judges comprised of organisers and South Korea's mission to ASEAN will go through the final selection. Selected entrepreneurs will be notified by the organisers.

Brunei businesses looking to apply should send a cover letter, a scan of their identity card and brief company profile in pdf form to international@dare.gov.bn with the subject: RE: Applicant- [COMPANY NAME] [AWARD CATEGORY][2020 ASEAN Entrepreneur Awards] May 5, 2020.
The cover letter should detail their nature of business, the award category they are applying, year established, number of employees, products and services offered, past achievements, address, social media and website.
For more information contact international@dare.gov.bn or 2384830 ext 210/234.