Brunei's largest cattle abattoir PDS Abattoir will begin the first commercial feedlotting programme in the country with a pilot project that intensively feeds 80 Australian cattle in the second quarter of 2021.
The pilot feedlot at PDS' new 55-hectare site in Batang Mitus, Tutong will primarily raise Brahman cattle for 90 days with a specialized diet designed to elicit maxmium weight gain with desired ratios of muscle to fat.
The cattle imported from Australia will be 18 months of age or below and will provide PDS as well as agricultural experts and authorities vital feedback before full scale feedlot operations begin.
The feedlotting programme is being introduced to bring more competitive prices and margins for quality breeds of beef to local markets which could also be exported in the future.
PDS General Manager Hj Sabirin Othman explained at the feedlot's opening last Saturday that importing feeder cattle is generally cheaper as they are lighter and younger than their ready for slaughter counterparts, and provides PDS with greater customisability over their beef by enabling them to control their environment and diet for extended periods.
Common health risks such as bovine spongiform encephalopathy and foot-and-mouth disease (FMD) can also be managed directly.
The feedlotting programme was initially targeted for 2020, with a five year plan that would gradually build PDS' feeder capacity up to 7,000 cattle in three phases. This has been delayed due to the COVID-19 pandemic, which has required PDS to take on the more urgent role of replacing Brunei's frozen beef and lamb imports with live, ready to slaughter imports.
Construction of the first phase of feedlotting, financed for $7 million, was completed in May last year which provided two sheds that can house 2,000 cattle and the planting of fodder grass of the napier variety.
Once the feedlotting programme is in full-swing, PDS expects their annual slaughtering capacity to increase to 8,000 cattle in the first phase, which would be doubled in the second phase and reaching 24,000 by the third phase.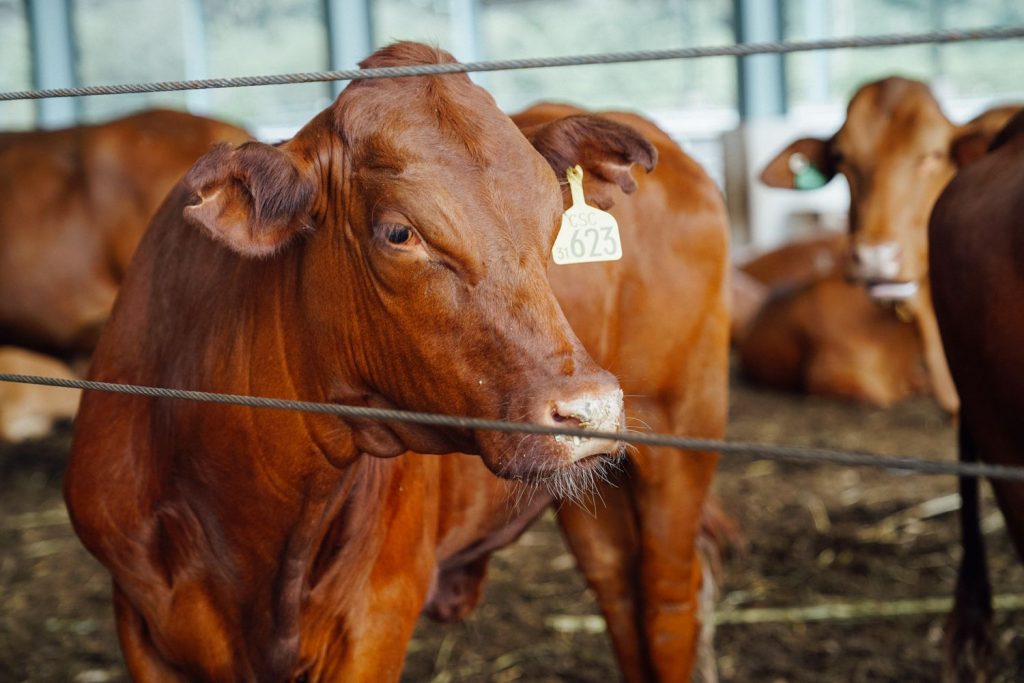 PDS' increased role as pandemic shifts Brunei's beef supply
PDS' two feedlot cattle sheds have been utilised as holding yards for imported livestock since May last year as the company has taken on the more immediate responsibility of securing Brunei's beef and lamb supply as part of the national food security initiative by the Ministry of Finance and Economy in collaboration with the Ministry of Primary Resources and Tourism.
Prior to the COVID-19 outbreak, Brunei relied heavily on imported frozen beef: 68% of all beef and buffalo consumed in 2019 were either chilled or imported. 77% of these imports were from India, which were positioned in the market as a lower quality but more affordable variety.
PDS meanwhile slaughtered 3,461 cattle in 2019 – making up 52% of the live import market – with the premium cuts sold separately and the remaining meat processed into 60 different products including mince, burgers, beef balls, cold cuts and sausages.
Since the pandemic has unfolded, Brunei's religious inspectors have not been able to travel abroad to ensure that frozen or chilled imports are halal compliant, with PDS – which the government owns 70% of through Darussalam Assets (DA) – now tasked with filling in the gap with live, ready to slaughter imports of cattle from Australia and lamb from Indonesia, effectively making PDS nearly the sole supplier in the country.
"We have have been entrusted by the government in catering for (the gap in lost frozen) imports," said Hj Sabirin. "So it becomes a responsibility for everyone (in the company). Because there is no frozen beef, we have to feed the country.
"People have been working around the clock (to process the live imports). From slaughtering 40 (cattle) every alternate day (before COVID-19) to 70 (cattle) a day, so it is a big jump."
PDS has nearly doubled its workforce to meet its new role, from over 60 before the pandemic to 116 currently, with more expected to join to enable slaughtering and processing to be done in separate shifts round-the-clock.
If travel restrictions ease when the global pandemic subsides, frozen imports may resume, which will enable PDS to shift their focus more towards expanding their cattle feedlot operations over processing ready to slaughter livestock.
Aside from securing beef supply locally, PDS is also planning for their feedlots to produce beef that can be exported, with potential markets including the Middle East and regional countries like Malaysia, Singapore, Macau and Thailand. Hj Sabirin believes that the quality and safety that accompanies the Brunei halal brand will be their key sales proposition.
"It (the situation of live imports) is being monitored (by authorities) from a month to month basis (based on market demand and supply conditions)," said Hj Sabirin.
"Our core business has been beef, but because (companies) cannot import frozen lamb we have been given the responsibility (by the government to import live sheep). It is a temporary (measure) until the situation improves.
"We are making preparations (post) COVID-19. Feedlots were planned with the notion that we will venture into the international market."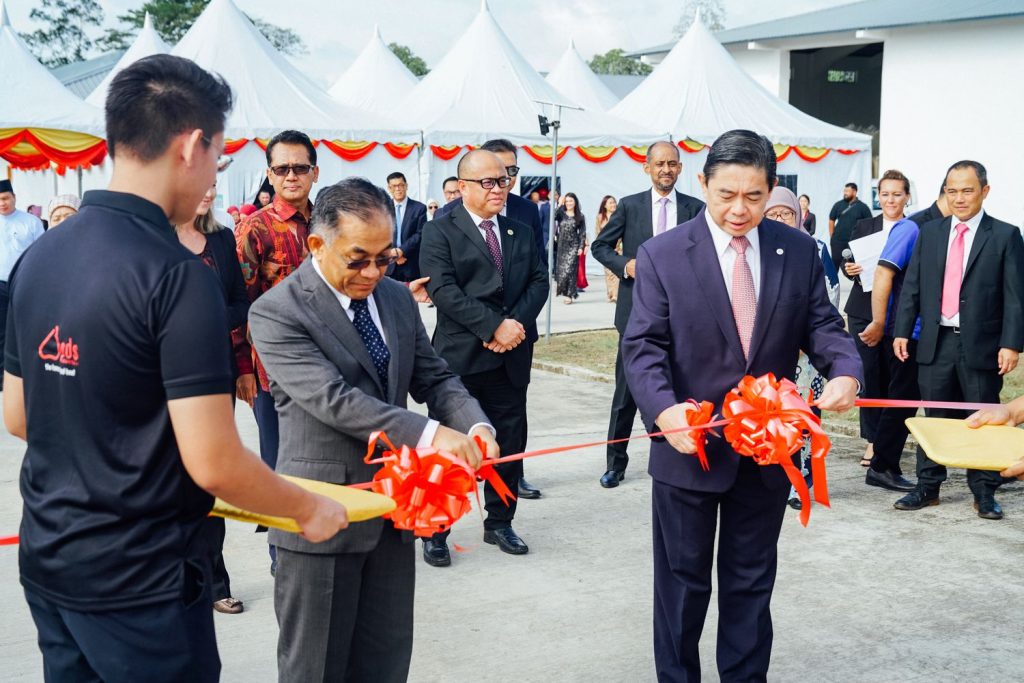 PDS unveils new branding
With its significant expansion and future plans, PDS unveiled its new branding last Saturday with a new tagline – the home of good beef. The new branding includes an all-new logo, product packaging and website.
Hj Sabirin said PDS is seeking to increase awareness amongst customers of the company's story of being a homegrown brand, although their products have been widely consumed since their establishment in 1998.
As part of the new branding, PDS will also utilise their website and social media channels more frequently and are also planning to venture into online retail and collaborate with small and medium enterprises in developing product lines.
"Some people have been consuming the product for years but may not know it's from Brunei; that needs to change. This is very crucial for us in highlighting the profile of the company," added the GM. "We are also doing more collaboration; recently we have (partnered with) Pasaria Tarindak to produce sausages, nuggets (and other processed meat products) for them to retail."
PDS was founded by the late Pg Dato Sharifuddin and Lee Kheng Hua. In 2016, DA acquired a 30% stake in the company, which was eventually increased to 70%, with Lee as the remaining 30% shareholder.