Government-owned company Ghanim International Corporation is hoping to encourage Bruneians to own and run convenient stores under their 'The Junction' brand by offering a franchise model that will help owners finance the initial outlay to set up shop and continually procure stock.
The Minister of Finance and Economy II and Minister at the Prime Minister's Office YB Dato Seri Setia Dr Awg Hj Mohd Amin Liew Abdullah yesterday launched The Junction Retail Entrepreneurship Programme and three stores under it located at Armada's Tungku Estate, BIBD Connects Lambak and Mentiri Community Hall.
The three stores are operated by Bruneian youth who underwent a selection process by Ghanim and training by Darussalam Enterprise (DARe). Ghanim advanced their capital expenditure (CAPEX) and 50% of their opening stock, which will be repaid in gradual installments over an agreed period. Over time, the franchise operators will fully own their stores.
Ghanim has also set up a centralized procurement system for The Junction, enabling franchisees to have continual access in purchasing their shop's stock from major distributors at competitive rates.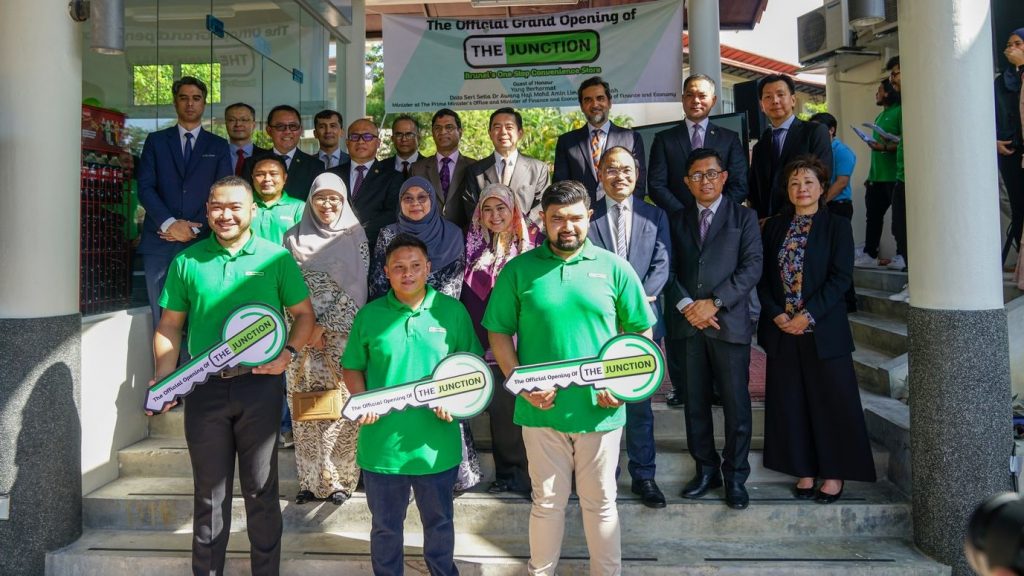 Can Bruneians make headway in the convenient store sector?
Although the majority of supermarket and department stores in Brunei are locally owned, the owning and running of convenient shops is largely dominated by foreigners.
Ghanim CEO Dr Nur Rahman said their retail entrepreneurship programme provides a framework to address problematic areas and barriers that have limited Bruneian participation in this retail segment, which include starting capital, procuring goods reliably and knowledge in managing daily operations.
The minister added that while operating convenient stores may appear straightforward from a customer's point of view, there are several critical components to operate successfully, including establishing networks with suppliers and inventory management.
"This programme helps level the playing field for the retail sector and encouraging more locals – especially youth – to own, operate and grow retail convenience stores," he said. "(And in the process) create a community of entrepreneurs in the retail sector who can grow, collaborate together."
Ghanim's core business has been working with local F&B producers to produce products marketed under their bruneihalalfoods brand, which then lead to the establishment of six, kiosk-styled Junction outlets over the past three years including at Brunei International Airport and the Ministry of Finance and Economy building.
While these six outlets are owned and run by Ghanim, the minister said The Junction's evolution has been for it to become a franchisable, modern retail concept.
"When Ghanim started with kiosks, we saw the potential in letting locals take over and open stores; over time we started to develop a brand and we arrived at The Junction," he said.
"We developed franchisee agreements so local Bruneians can come into this retail industry, and (in the process) offer employment opportunities to other Bruneians as well (to work as cashiers and store assistants)."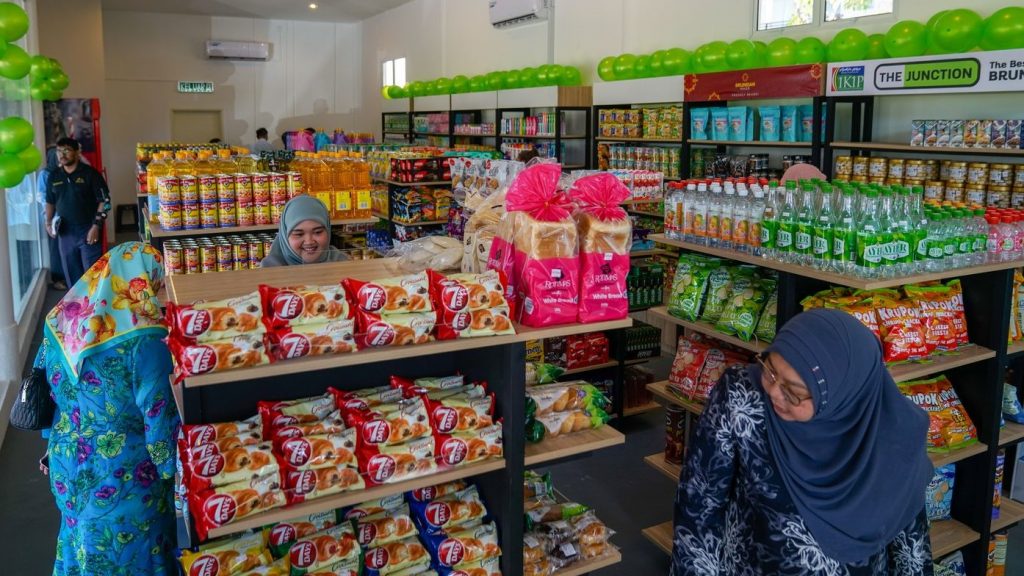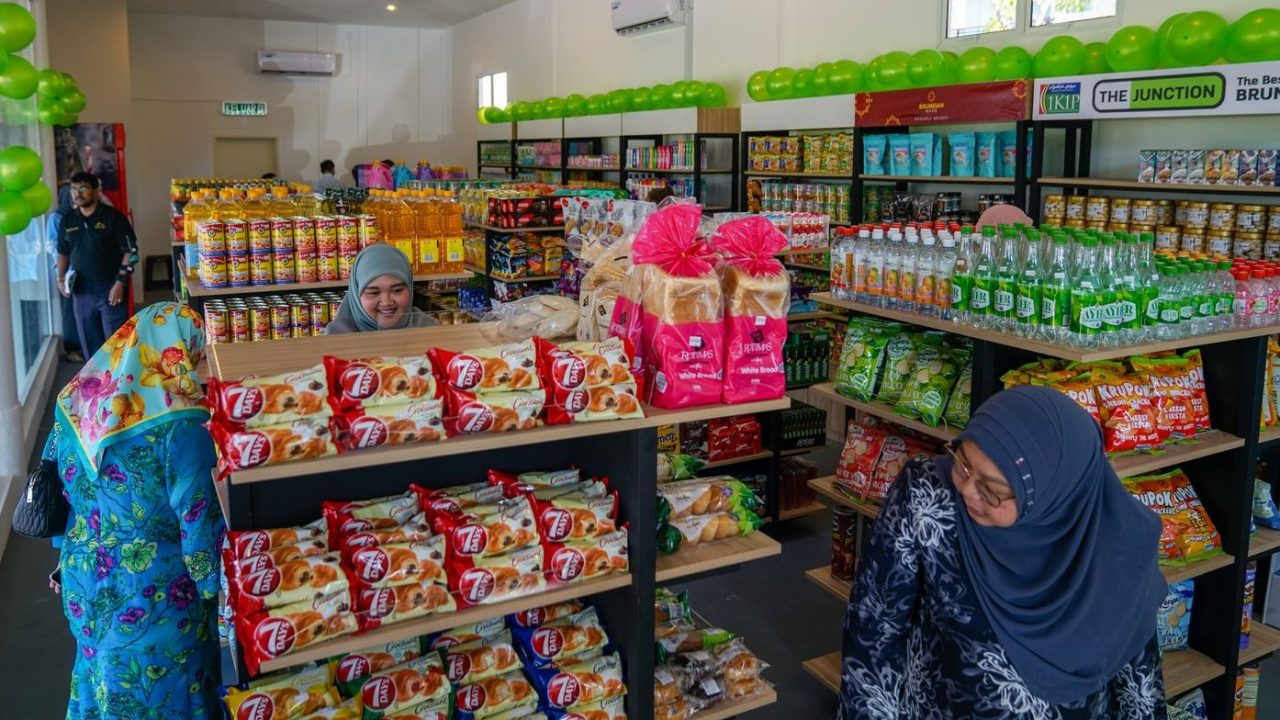 Ghanim's Business Strategy and Development Manager Fatin Ariffin said they would be posting application forms shortly for aspiring franchisees to apply.
"We have a structured criteria for the franchisee: which generally includes having good credit (no bad track record with the bank); being self-motivated, committed to long working hours; completing the capacity building programme (through DARe) with satisfactory performance; and have access to funds (for operating expenses) either personally or through financial institutions," she said.
Ghanim will also host regular engagements with franchisees, and provide them with a franchise manual along with branding and marketing support. Future locations have also been mapped out by Ghanim, although flexibility and options are given to prospecting franchisees.
Fatin added that The Junction will eventually have several store models, ranging from kiosk-styled, to convenience stores to larger mini marts. These provide aspiring entrepreneurs with different levels of risk, investment and progress.
Supporting Bruneian made products
Although The Junction's operators have the freedom to choose what they stock their store with, an emphasis has been placed in providing space for Bruneian made products.
Bruneihalalfoods has arguably the widest range of local F&B products with over 80 items, but there are also a growing number of small businesses, including village and mukim consultative councils (1K1P – one village one product), who have developed F&B products and daily essentials including toiletries.
The Junction's network of stores will provide market validation for local products through product launches and promotional campaigns, enabling valuable insight into customer preferences over local products.
"There has been a lot of progress in Bruneian made products (in packaging and product quality) but these products need to be tested to the wider market (locally) to be developed further (not only to substitute imports) before they can be potentially exported," added the minister.