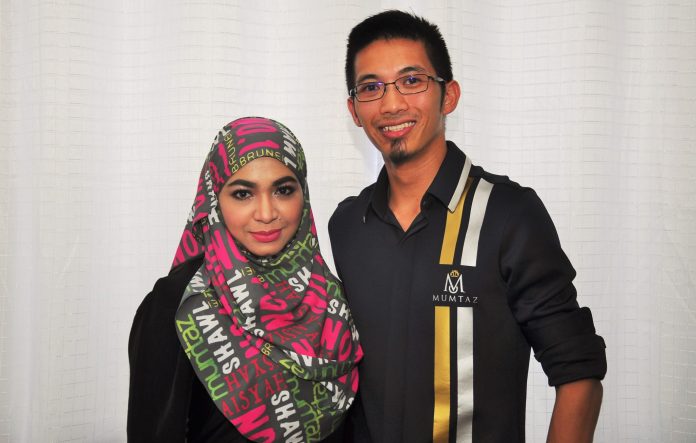 It was 2010. Hj Mohd Sabri Hj Suhaili was three years into his decision to not renew his contract with a local oil and gas company where he worked as a marine engineer.
His reason: to pursue his dream to start his own business. At the time, Hj Sabri had a crack at everything from pets to bags to shoes. While ends were being met, nothing remarkable was taking place he says, until his marriage to Syedah Siti Sarah Hj Syed.
And it was not until they visited Malaysia that they spotted a burgeoning segment of fashion – specifically targeting Muslim women – that they would discover their niche product, that would later account for the majority of their sales.
"It was the slip on, instant headscarves that were becoming the trend," said Hj Sabri. "But back then in Brunei there weren't a lot of people wearing them."
With $200, the couple, now in their 30s, brought in 40 headscarves back to Brunei and within two weeks, through little more than word of mouth amongst friends and family, they sold out.
"Selling online had yet to take off," said Sabri. "And even though many Bruneians were on social media, not everyone was trying to sell products yet."
To most, quitting a stable, well paying job before getting married to pursue a venture with no guaranteed paycheck would be out of the question. But the couple is of a different opinion.
"At a 9-to-5 job, whether you put in 100% of your effort or 80%, you are still be paid the same every month," he said, as his wife added, "Through business, if you put in $2000 worth of effort, you get $2000. If you put in $10,000 worth of effort, you get $10,000."
While they may have been of this philosophy from the get go, the money did not start rolling in when Mumtaz started.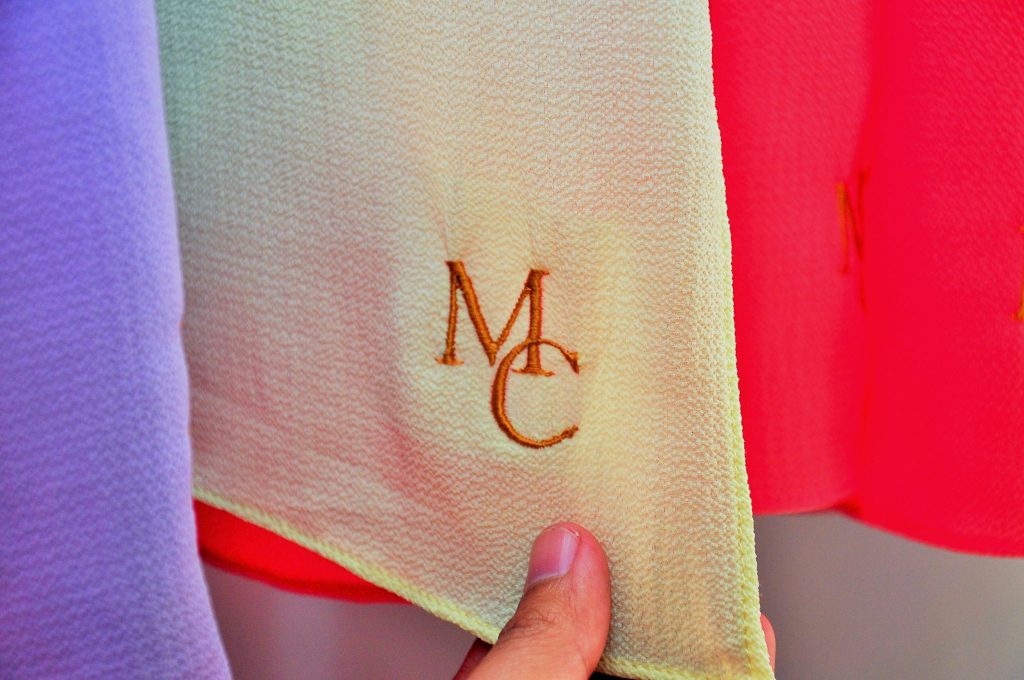 Mumtaz, which now has a modest boutique in Batu Satu, began by Facebook posts listing products and the couple setting up meeting points with customers to deliver and collect payments in person. It's simple on the surface, and it's the question beneath it that's more tricky: figuring out what Bruneian women are or would be interested in purchasing – and finding ways to either buy or make them.
"For the first few years, we were trying to understand the (local) market: what was the demand, which colours are (in)…" said Sarah. Once they were able to consistently nail the changing tastes and demands of the local market – whether the use of contrasting colours, or a particular material – they were able to move more merchandise and get a feel of what was in and what was out did Mumtaz Collections really take off.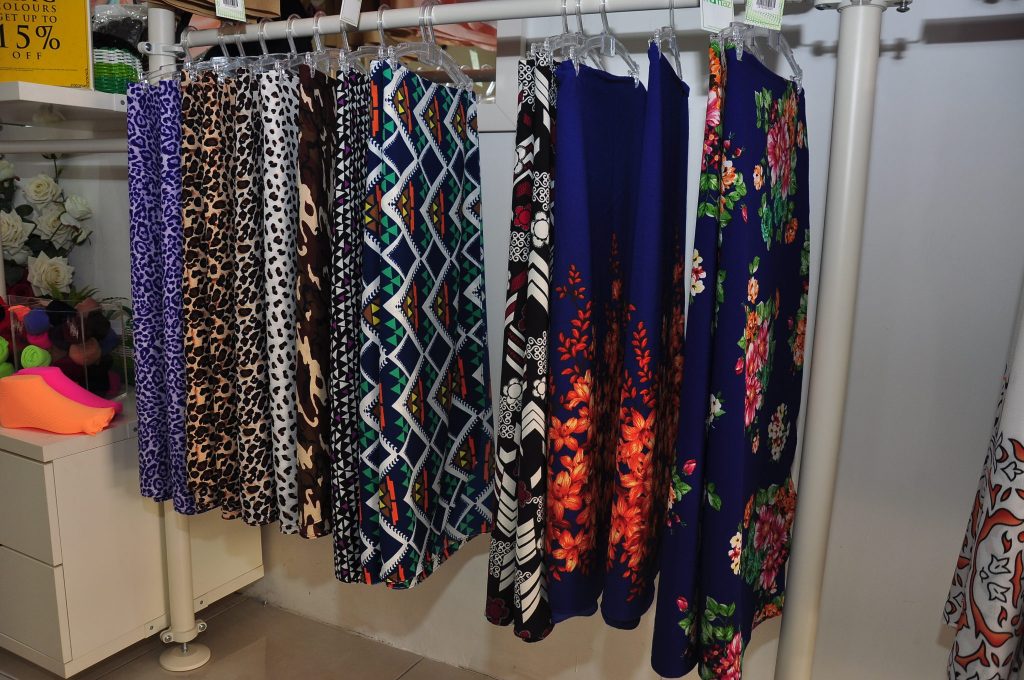 The couple would average a thousand dollars in net profit in their initial months, enough to keep them afloat, but if hindsight is 20-20, Mumtaz was effectively ahead of the curve, priming themselves to be in a position to dominate the local market and have an eye on export.
"Looking back, there were not a lot of local (Muslimah) boutiques or online competition," said Sarah, who added that there were probably five others businesses selling similarly styled products. A year later, they began making their headscarves in Brunei.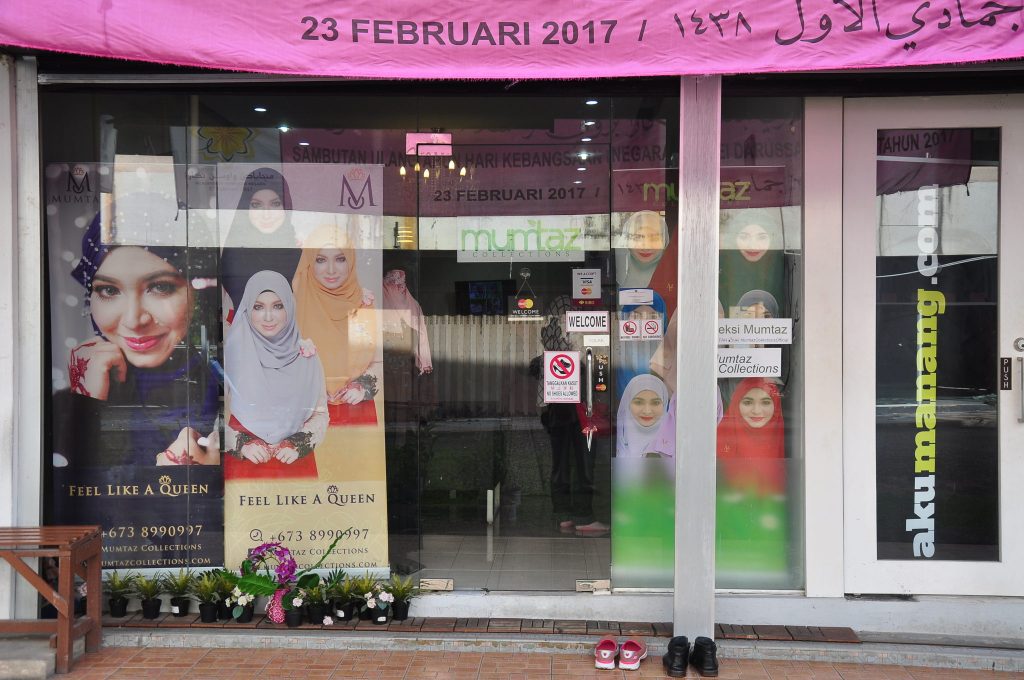 The brand progressed steadily, but hit a wall at the start of 2016. Instead of withdrawing their interest, the couple invested in attending a marketing course abroad.
"From there we realized that we were not realizing into our full potential," he said. They point out that more than 300,000 Bruneians are active online, half of them women; even a ten per cent share would generate hundreds of thousands in revenue.
They returned from their course with a host of new marketing strategies, and began implementing them fastidiously: better copywriting for advertisements, more targeted social media promotions and heightened focus on personal branding – with Sarah as face of the business. By the end of 2016, which had begun on a disappointing note, had ended with their highest sales to date – more than $200,000, the majority made in the final six months of the year.
Having sown the seeds early, Mumtaz is now reaping the benefits seven years later. With an established following online, the couple are now focusing on brand development and management, to stay relevant against potential copycats.
"Our plans are now to expand to our own clothing line as well as export," said Hj Sabri, who has has already begun shipping small orders to more than ten countries outside Brunei.
"Global muslimah fashion is worth more than $200 billion and is expected to grow even larger. Can you imagine just tapping into one percent of that market? Even thinking about it gives me goosebumps."