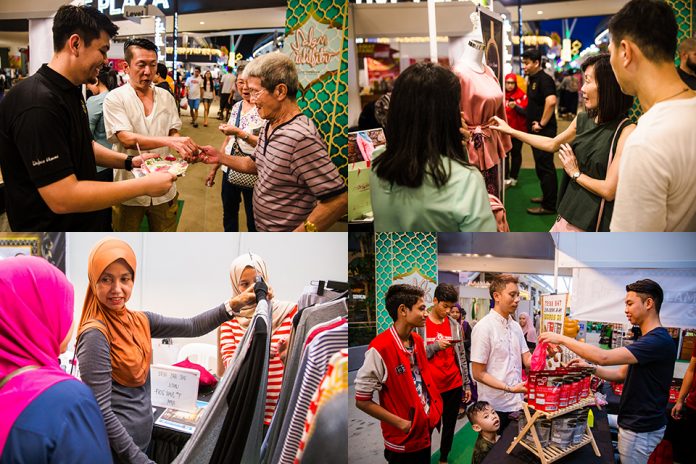 Across a sprawling new community complex located on the east of Singapore, eight Bruneian businesses are taking a crack – many for the first time – at a foreign market at the Tampines Hari Raya Bazaar.
Hari Raya open air bazaars are a staple across the Lion city during Ramadhan, their popularity and demand documented in local news reports highlighting rising foot traffic and rental costs, sometimes north of $7,000, for the rights to participate in the month long event in the most prime locations.
The Tampines version since 2015 has carried an added twist; after Singapore's then Second Minister of Home Affairs and now Minister for Environment and Water Resources Masagos Zulkifli Masagos Mohamad announced the participation of foreign countries, including Brunei, by special invite, to the bazaar that's normally an all-local affair.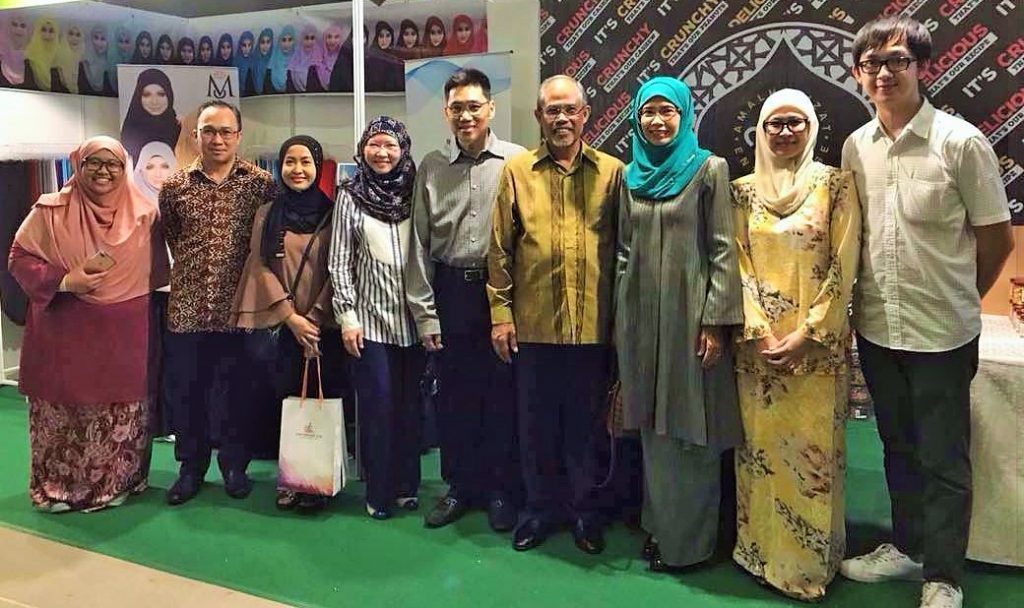 "The Ramadhan bazaar is an all-time favourite in Singapore, covering not only for the Muslim community but also the population at large," said the Director of Our Tampines Hub (OTH) Suhaimi Rafdi last weekend.
"The Tampines Bazaar is different from the rest (in Singapore) because of the added mix of foreign countries, including our favourite partner Brunei, who bring in delicacies and products that are different from what we offer in Singapore."
Eight small businesses were shortlisted for the event. Two companies – one fashion, then other food and beverage – rotate every week to occupy Brunei's two booths. Six have already attended, with the final two starting this Saturday, June 17.
The Energy and Industry Department, Prime Minister's Office, along with Darussalam Enterprise and the Ministry of Foreign Affairs and Trade are facilitating Brunei's participation at the event.
This year, the bazaar, which houses 120 vendors, has migrated from the roadside into OTH. Here's what Singaporeans have to say, and what Bruneian companies have taken away from the event.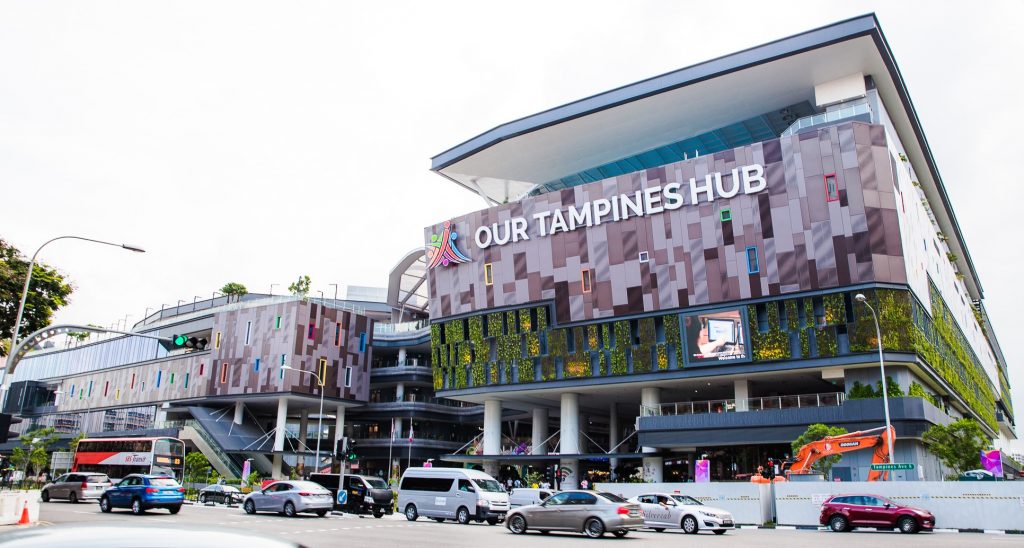 'A fresh take on a familiar product'
Whether it's sambal, kuih, fried peanuts or even the salted egg craze – there are many similarities, both in staples and in trends, between the cuisines and consumer tastes of the two countries.
Amal Hadizat, whose flagship products are fried peanuts and cashew nuts, cleared all 1,000 small tubs brought to Singapore.
"Last year we brought about half that amount and sold out within a few days," says Amal Hadizat's Managing Director Pg Hayatul Laila Munirah Pg Abd Rahim, whose company is currently stocking two supermarkets in Brunei and is planning to expand to several more shortly.
"This year we made sure to bring enough – and we also wanted to bring our newest product, the salted egg popia, to test in a foreign market."
A few Singaporeans, who dropped by Brunei's booth looking for Amal Hadizat after they had finished their week-long stint, described the flavouring of the nuts – priced between $8 to $10 for 300g containers – as reminiscent of the spices used to produce muruku, a crunchy savory snack popular during Hari Raya that's rooted in India cuisine.
"The blend of spices is something that's familiar, but I've never seen it applied on peanuts before," said Siti Khadijah. "It's fresh in that sense. I stopped by because I wanted to grab a few more. You can't find anything like it in Singapore at the moment."

Similar sentiments were shared by customers of Rizqussalam's Sambal Tahai and Dapur Ummi's Kuih Mur – both delicacies thought to originate from Brunei and neighbouring Sarawak – who said they were pleasantly surprised to find Brunei's "unique" spin on a product they were familiar with.
New found confidence
Young designers Aishah Jaafar and Fida Kula, who both own and run their own boutiques focusing on women's clothing, both applied to the Tampines bazaar as part of their first step in testing the regional market's receptiveness to their creations.
"We really wanted to see if there's a demand and market for our Bruneian designs," says co-owner of L'Orient, an all-in-one fashion production house located in Kiulap. "And gain feedback on what designs or changes they'd like to see. The idea of being able to export, is very exciting and from this trip we believe that it can become a real possibility further down the line."
Aishah, who recently rolled out ready-to-wear lines after revamping her mother's business – an almost 20-year-old tailor shop – into a bridal boutique, said the experience in Singapore gives her a gauge of what the market is looking for, allowing her to refine her approach as she moves forward.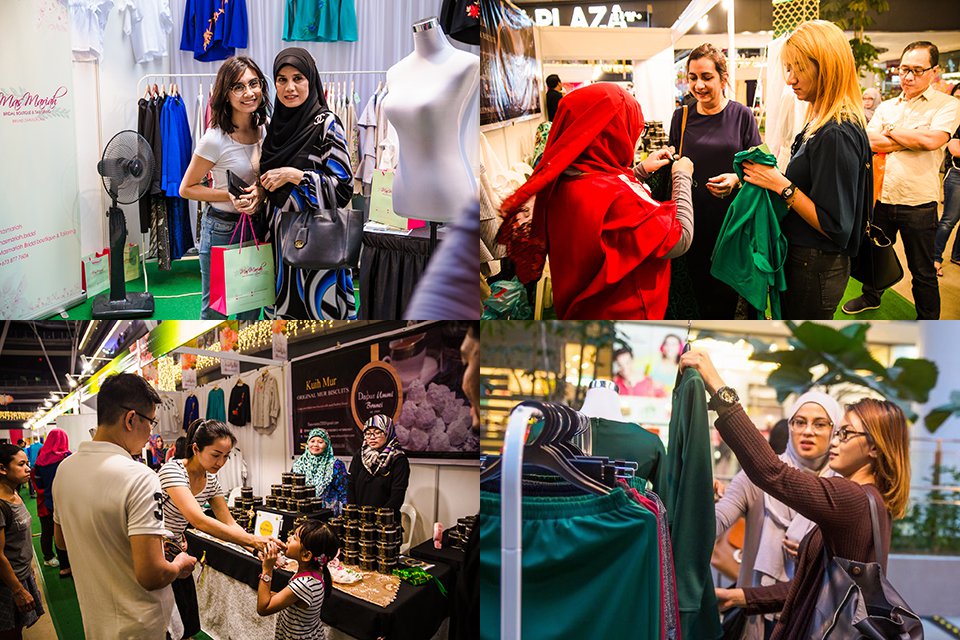 Local clothing brand Mumtaz Collection, who most known for their instant, slip on headscarves, made their second Tampines appearance, selling twice as much as the year before.
Co-founder Hj Mohd Sabri Hj Suhaili credits the use of geo-targeted online and social media ads in Singapore leading up to and during their participation.
"It's important for us to build a Singaporean following online because that makes us more likely to get long-term customers, instead of just making one-off sales," said Hj Mohd Sabri. "Our followers then can purchase through our website, where we have international shipping, even if we aren't at the event anymore."
Raring to go
Zainal Abidin Hj Ibrahim, a pioneering figure in the Sultanate's batik textiles scene, will be heading to Singapore this Friday, where he'll be joined by a man half his age – Md Yamin Abd Hamid, best known for creating Brunei's first commercially packaged rojak sauce.
Both are eager to introduce their products to the mass market and see the bazaar as part of a pipeline of feasibility assessments they need to experience to be able to target export in the future.
"We will be bringing complete sets of traditional wear for men and women with Brunei's own motifs and designs (pictured below)," said 67-year-old Zainal.
"For men this will inclulde songkok (traditional headwear) and the sinjang (a variation of a sarong that's wrapped around the waist and worn over an outfit)."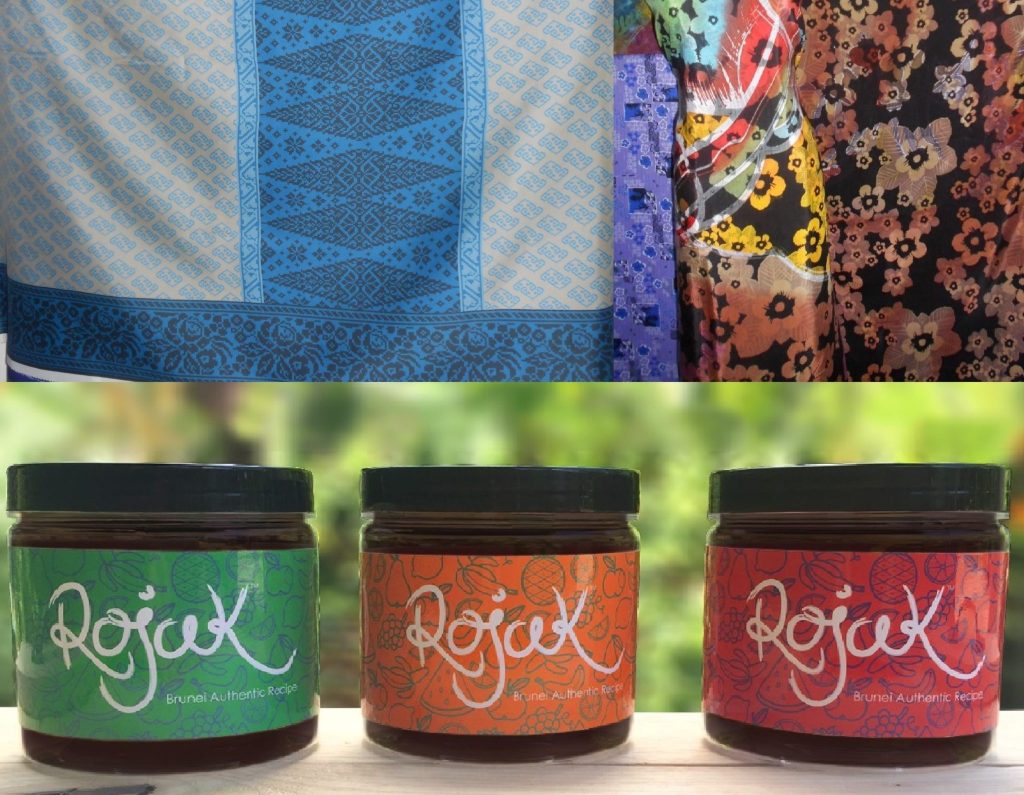 Md Yamin, who debuted his Rojak Brunei Authentic Recipe (pictured above) last month at the Made in Brunei Market Fair where he sold out 400 bottles, will be bringing 500, 250ml bottles in the spicy, fruity and savoury flavours to Singapore.
"When we saw the advertisement (for Tampines) we couldn't pass it up," said Md Yamin, whose rojak recipe uses peanuts as its base, while the standard in Singapore and Malaysia is shrimp. "Singaporeans are very well known for their Rojak, so this will be a true test for us.  More than just sales, their feedback will be invaluable."
The Tampines Hari Raya Bazaar opens daily from 10am to 10pm until June 23 and is located on the ground floor of Our Tampines Hub. If you'd like to read about the individual journeys of the participating vendors you can browse here.