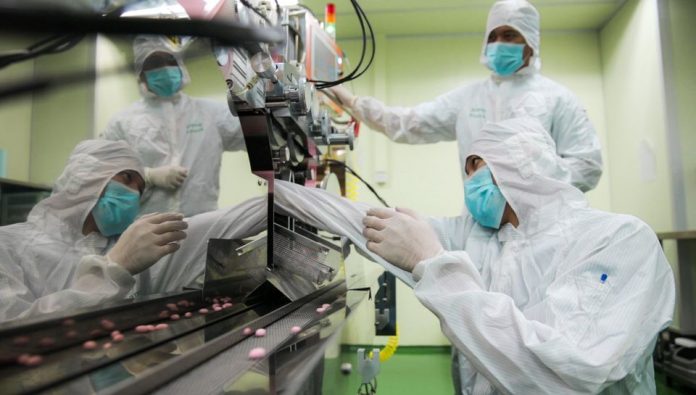 Brunei's local Halal industry raked in $88 million in revenue and employed 835 people in 2016 according to data reported by 35 companies, the Minister of Energy and Industry at the Prime Minister's Office revelead yesterday.
Pehin Datu Singamanteri Colonel (Rtd) Dato Seri Setia (Dr) Awang Haji Mohammad Yasmin Haji Umar said that the numbers, along with Brunei's rise to 12 out of 73 countries in the Global Islamic Economy Indicator report by Thomson Reuters*, signals a growing momentum within the country's Halal industry – which should continue to be a priority for the government and private sector to develop further.
"Alhamdulillah, we have seen growth of Brunei Darussalam's Halal sector over the last five years," said the minister yesterday at the launch of the Brunei Halal Showcase (BruHAS 2017) at Bridex, which runs until 6pm tomorrow. "This (rise to 12th) is an improvement of five places from 17th position last year. This increase is attributed to the growth of Halal travel and strong performance in the Halal Food ecosystem development."
Halal certified food products, especially under the Brunei Halal brand – run by the state-owned Ghanim International Corporation – have also made an entry to the UK market, shared the minister.
Foreign direct investments such as Simpor Pharma, a manufacturing facility producing Syariah compliant pharmaceutical products and Western Foods and Packaging, who refine palm oil and manufacture margarine, have also ushered in new opportunities and job creation for Brunei.
The minister urged local micro, small and medium enterprises (MSMEs) partner with these companies either to manufacture, brand, market and distribute their products into the domestic, regional and global market.
"The Global Halal Food & Lifestyle Sector is slated to grow to 3 trillion USD by 2021, so we should be forward looking to allow our local MSMEs to benefit from this trend," he said, while also encouraging more business to report their data to the Business Reporting Portal* to allow the government to better understand the industry needs and trends – and develop strategies that will develop and grow it further.
With the Halal industry expanding, the minister also touched upon the expansive and inclusive principle of Halalan Thayyiban – which covers not just minimum standards acceptable under Islamic law, but also adheres to Maqasid Shariah which aims to ensure that the "entire value chain" can provide the "highest standard".
"This is not limited to slaughter, but ranges from ethical and sustainable farming, to transportation, slaughter, processing and logistics in order to provide integrity in the entire supply chain," said the minister. "It is a standard that the global community, whether Muslims and Non-Muslims aspire for."
The minister also added that it is the government's duty to ensure that MSMEs and the public are able to understand Halal certifications, guidelines and standards, especially the recent reforms to the Halal Certificate and Halal Label Order Amendment 2017 – and to deliver, as a regulator, processes that are efficient, clear and convenient.
"The government has reduced the time taken to obtain Halal certification of food products from more than six months to 45 calendar days. We must aim to certify in less than half of this time, while maintaining the efficiency and transparency of the process," he said. "The issues raised by businesses and consumers must be addressed in a timely and efficient manner."
BruHAS is running from 8.30am to 6pm until Friday at Bridex. To learn more visit ei.gov.bn/bruhas/Home.aspx
*Business Reporting is an initiative to streamline all business data collection from various government systems. Through this initiative, all companies' information from various government systems will be channeled/linked into the Business Reporting and all companies in Brunei Darussalam will only be required to send their business data & performance report through the Business Reporting portal. Learn more here.

*Global Islamic Economy Indicator (GIEI) measures the current health and development of the Islamic Economy ecosystem (Halal Food, Islamic Finance, Halal Travel, Modest Fashion, Halal Media and Recreation, and Halal Pharmaceuticals and Cosmetics). The indicator does not focus on the overall size and growth trajectory of a country across the Islamic Economy sectors; instead it evaluates them on relative strengths of the ecosystem they have to support the development of the Islamic Economy.