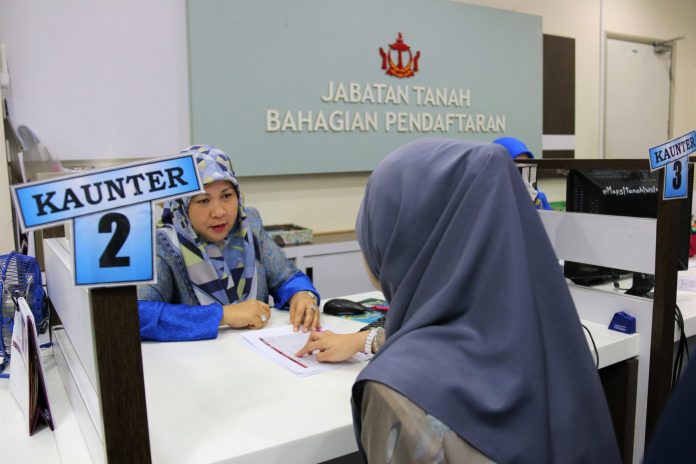 If you're purchasing commercial property or private land and you or your lawyer are following through on the registering of property – here are the latest updates, consolidated into five steps.
Step 1: Checking encumbrances
The lawyer first does a land search with the Lands Department to ensure the seller is rightful owner and entitled to sell the property. This is done to identify and check for any encumbrance – conflicting or added details of ownership that can potentially affect the legitimacy of a sale. The search costs a $1.
Previously, searching for encumbrances involved stopping by several agencies, however checking for them now can be done just at the Lands Department.
Step 2: Submitting application for the transfer of ownership online
Through the Land Application and Registration Information System (LARIS) the buyer is required to submit the application for registering property online.
A shift from the previous manual submission, LARIS requires the user to have an e-Darussalam account.
For a list of the required documents, click here and for land that has developed property built on it, click here to see the additional documentation is required (for property valuation).
Step 3: Sign Memorandum of Transfer
Once an application has been received by the Lands Department, applicants will need to turn up to the Lands Department to sign the Memorandum of Transfer (MOT) after three days, which outlines the transfer of ownership.
Applicants who fail to sign the MOT within 21 days after their applications received by Lands Department will not have their applications processed further.
Step 4: Paying stamp duty
Stamp duty – a tax placed on the registering or transferring of assets or property – is the next step. The rate is currently $6 for every $1,000 of the value of the property (and an additional $1 as a registration fee).
Once the transfer of land ownership has been approved, the Lands Department will notify the amount of stamp duty, and assign a date for payment.
Step 5: Collect Title Deed
After the MOT is signed, stamp duty is paid, the Land Department will register you as the new landowner in the Land Registry and will issue a Title Deed, a legal document outlining ownership of the land.
This will take approximately 5 days. Your lawyer will be notified to collect the Title Deed at the Lands Department.