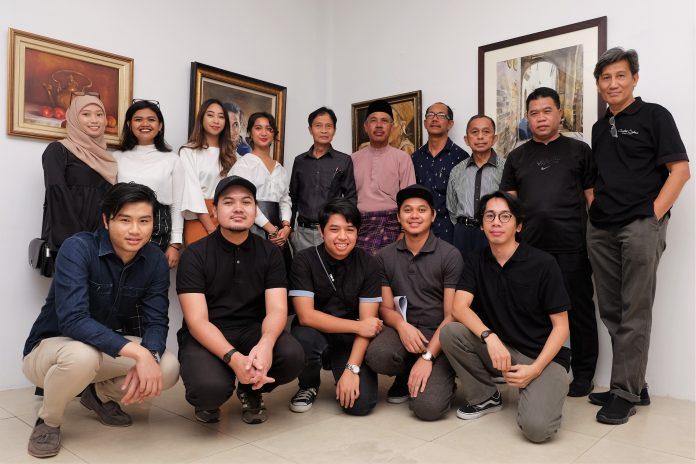 Creative Space Art Gallery & Studio's Pause & Rewind exhibition is back for its second edition showcasing 34 pieces by five veteran Bruneian artists – many of which are up for sale.
The curated pieces by established artists Hj Dayang, Hj Kassim Ismail, Pg Roslan, Osman Bakir and Hj Padzil Ahmad were produced as far back as 1980, with their focus mostly on showcasing Bruneian culture through scenic and profile paintings.
Creative Space's manager Osveanne Osman said that Pause & Rewind – first held in January earlier this year – is part of the Sengkurong-based gallery's attempt to raise the profile of Bruneian art by curating exhibits targeting different segments of the art scene.
"We had 300 visitors for the first (Pause & Rewind) so we decided to move forward hosting a second edition with a fresh group of artists and pieces," said Osveanne. "Through the Pause & Rewind series, the public is able to connect, learn and buy art produced by senior artists."
62-year-old Hj Dayang, who previously worked as a graphic designer for RTB, said that he felt positive over newer studios taking an interest to showcase the work of more senior artists.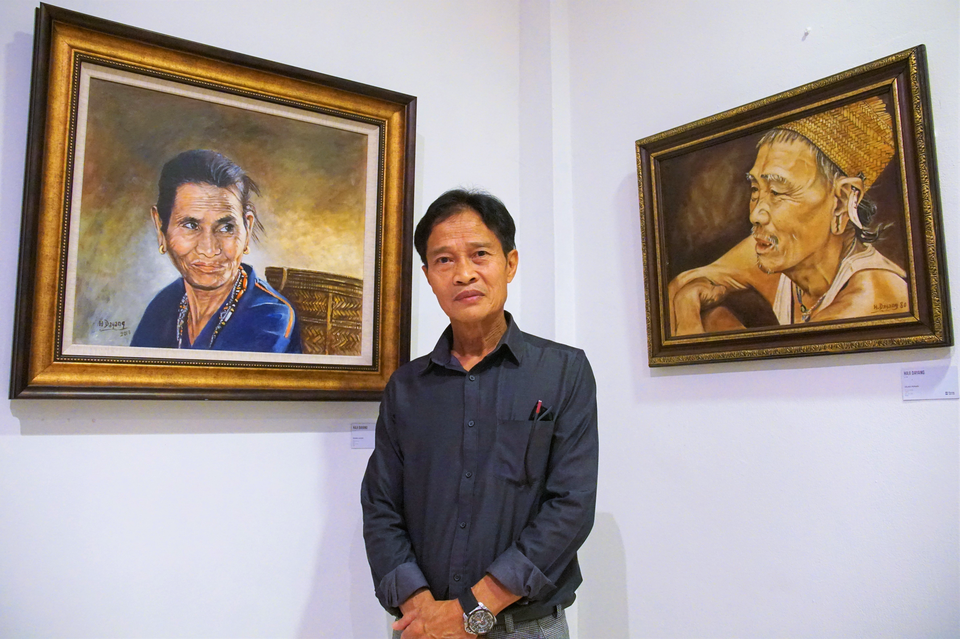 "We are happy that we have a new opportunity to showcase our art to a different audience," said Hj Dayang, a self-taught artist who grew up in Kg Ayer.
"At the Creative Space there are a lot of younger visitors, so we (older artists) can reach out and introduce our work and methods to the new generation."
Museums Department artist Osman Bakar, who was also raised in Kg Ayer, said the work of older artists was important in preserving and chronicling Brunei's past.
"A lot of the art I focus on relates to Kg Ayer and its culture," said the 52-year-old. "If we don't capture it through art, then we will lose out on our own history."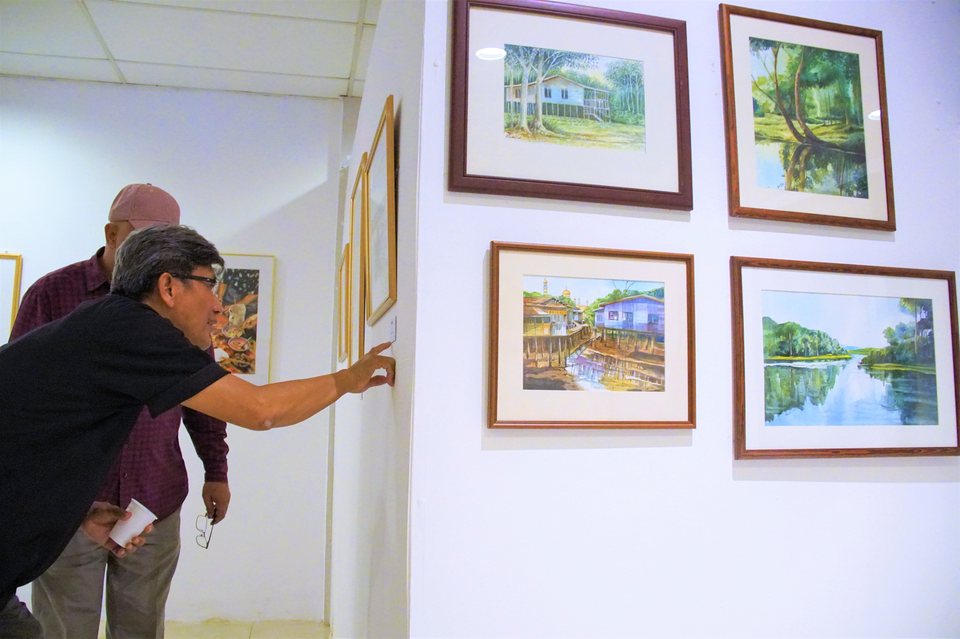 The Pause & Rewind exhibit is open to the public from Wednesdays to Fridays until September 17, 2018. For opening hours and the latest updates follow @creative.space.brunei on Instagram.
The Creative Space is located on the first floor of Block 6B of the Sengkurong Shopping Complex, located opposite Sim Kim Huat Sengkurong.