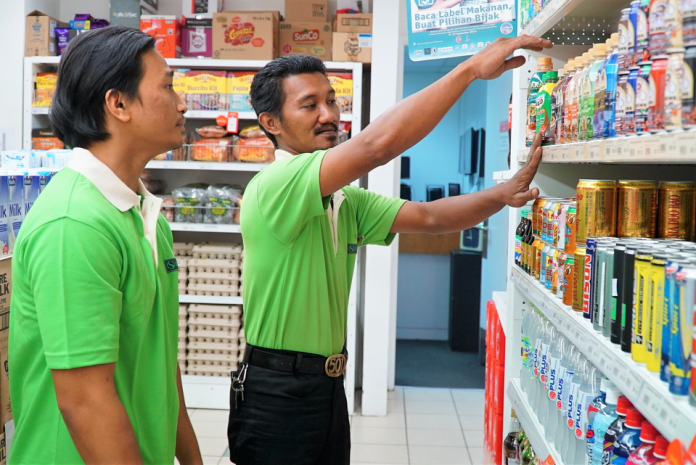 Ten local department stores have committed to hiring 242 Bruneians as shop assistants after they successfully complete a four-week training programme at the Centre of Capacity Building (PPK).
PPK's new Shop Assistant Programme recently welcomed its first cycle of 20 students, with another eight cycles expected to be held across the next 12 months.
Trainees will receive an allowance of $300 during the course, which is split into two weeks at PPK and another two weeks at a retail store. After, the government will top up $100 to their starting full-time salary of $400 for three years.
PPK's director Gary Young said the programme was developed after consulting with retail businesses to identify gaps in hiring locals in frontline service roles.
Hua Ho, Leong Wui Department Store, Sim Kim Huat, Soon Lee, Supasave, Jaya Hypermart, Milimewah, Utama Grand, Pertama Department Store and First Emporium have signed onto the programme, offering conditional offers of employment (COE) to trainees.
The department stores reported that the attrition rate for local shop assistants was high, with Young citing the lack of specific training for the role as one of the main reasons.
Traditionally, shop assistants without experience are expected to be able to immediately perform their duties after their first few days on the job.
"The new employees often lack the necessary tools and confidence to interact with customers and do their jobs well, so they could find themselves unable to cope with their jobs and quit soon after," said Young.
"The Shop Assistant Programme will initiate them gradually into the workplace and give them the necessary skill set to not only succeed but also thrive in their new job."
The programme is open to Bruneians who have completed secondary education (O-Levels) aged between 18 to 35-years-old. Trainees must be able to converse in Malay and English and should possess a valid class 3 driving license.
Modules covered during the training include inventory management, interpersonal skills, customer relations and operational basics.
PPK was set up last year as a training centre for Bruneian job seekers, upskilling them with specific competencies to be ready for employment. There are currently 12 programmes offered – with employment opportunities available upon completion.
Those who wish to find out more or are interested to apply can email ppkregistrar@memi.gov.bn or contact their hotlines at 8268087, 8298087 or 8324488.