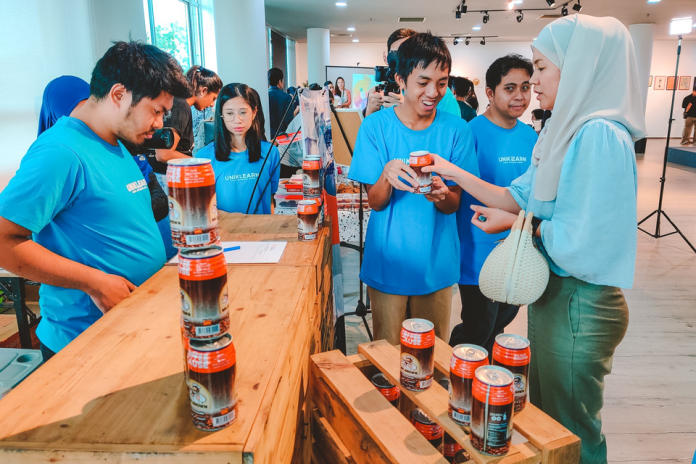 Vocational training programme for Bruneian youth with developmental disorders UnikLearn is set to receive a boost through a partnership with Mr. Brown Coffee that will help raise funds through the sale of special edition cans.
The Coffee With a Cause initiative will see three thousand cartons or 72,000 special edition cans debut in stores nationwide at the start of November through Mr. Brown's sole distributor in Brunei Aiking Trading.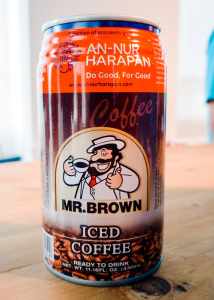 Each special edition can – 330ml instead of the standard 240ml – will raise 10 cents for UnikLearn which was developed and implemented by social enterprise An-Nur Harapan.
"We are very grateful to have this opportunity to partner with Mr. Brown (and Aiking) to open up a new avenue of raising funds and awareness for the UnikLearn programme," said An-Nur Harapan's General Manager Melline Jaini. "As a social enterprise these partnerships can help benefit both parties, instead of solely relying on individual donations."
UnikLearn and Mr. Brown unveiled the partnership at last week's Coffee Convention by Big BWN at the Yayasan Shopping Complex. Melline said that their partnership with Aiking is for three thousand cartons, and is hoping for more collaboration in the future.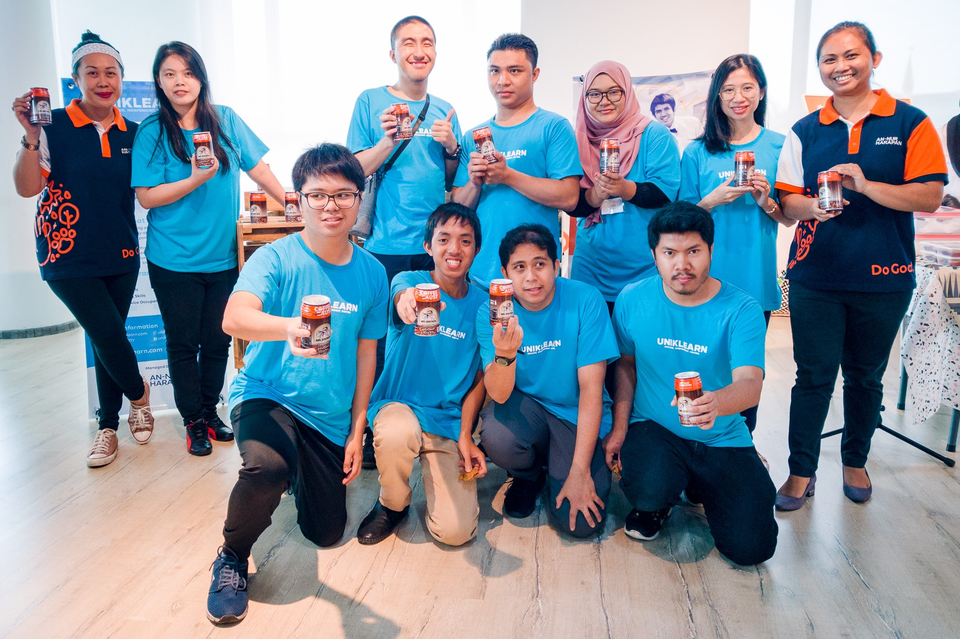 UnikLearn is currently training its second cycle of local youth. The programme initially focused on helping individuals with autism gain the skills to be employed but has since expanded to include those with developmental disorders.
The first cycle began with five trainees in 2018, two of which are currently employed. Another two were rolled into the second cycle with five new trainees which began earlier this year.
Melline sai the second cycle has expanded the overall training period from six to 11 months, with the seven trainees now undergoing three-month internships with companies in transport, hospitality, F&B and architecture.
"We didn't want to limit (the trainees) to a particular industry or scope of work. Each of them has their own strengths and interests and when seeking out the internships we tried to find positions that would best match them, while continuing to have our appointed trainers help guide them during the course of their internships," she added.