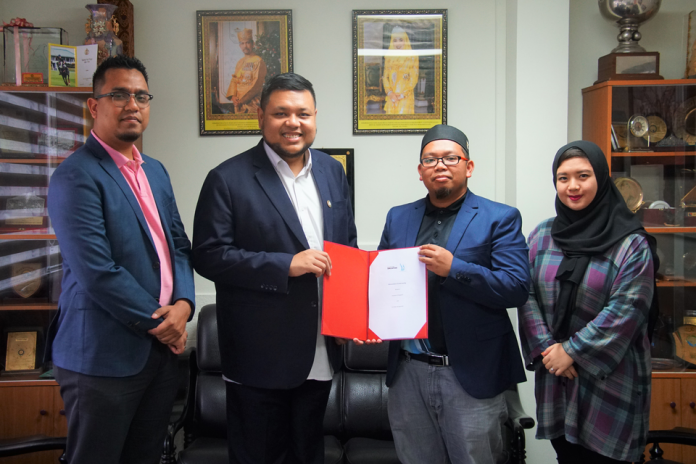 Brunei religious education startup Al-Huffaz Management will be expanding its matching Quran teaching service to Singapore after signing a Memorandum of Understanding (MoU) with Asatizah of Singapore.
CEO and founder of Al-Huffaz Hj Loqman Al-Hakim Hj Hamdan said their platform – which matches Quran teachers to the homes of students in their vicinity for Quran recital classes – would operate under Asatizah's brand in Singapore, utilizing teachers from the city-state where close to 800,000 Muslims reside.
"We met in Singapore during the Echelon Asia Summit earlier this year and saw that (Loqman) is offering something similar to us (Quranic Education Services) and we thought that (his) system can be beneficial to Singapore," said the co-founder of Asatizah of Singapore Muhd Zahid Zin.
"With Al-Huffaz's expertise in Quranic Education and our strengths in marketing and branding in Singapore, we can not only provide jobs in Singapore but replicate it across ASEAN," added Asatizah's other founder Mohamed Shah Reza.
Asatizah of Singapore – which is the Malay plural for religious teacher – operates as an online platform that enables both Muslims and non-Muslims to connect with a local Ustaz or Ustazah to understand or learn about Islam.
Loqman said that their matching service has recently crossed the 1,500 students mark in Brunei, serviced by approximately 100 certified Quran educators – the majority Bruneians with Islamic degrees. Booking in Brunei is primarily done by customers through WhatsApp, but Loqman believes an online platform or mobile application would fit the Singaporean market better.
"It has always been our ambition to expand our platform overseas and with this partnership, it will be our first step towards achieving it," said Loqman.
Muhd Zahid Zin, who is an award-winning serial entrepreneur with six startups under the Zahid and Shah Group (Z&S Group), also said the MoU also opens up the possibility for their Singapore-based ventures to operate in Brunei with Al-Huffaz as a local partner.
The Z&S Group is currently made up of: Asatizah, The Shepherds Group which does marketing, branding and event management, Diary Tok Kadi which centres around marriage classes/counseling, production house Pinnacle Studios, HR consultant Interverse and the Muslim Youth Forum.