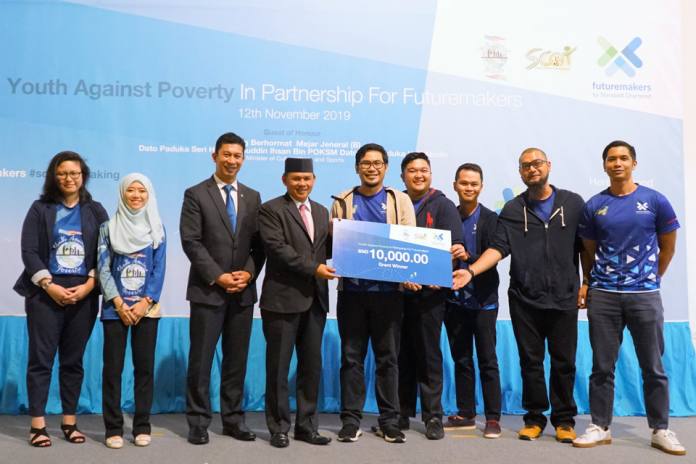 A group of five youth's pledge to train 50 Bruneians to become farm owners through an incubation programme won the best social business idea and $10,000 from Standard Chartered Brunei (SCB) in the culmination of the fourth Society for Community Outreach and Training's (SCOT) Youth Against Poverty (YAP) programme.
Creative workshop organizer BenchLab's pitch to build a mobile app that would connect traditionally trained local masseuses with customers won second and $5,000.
Kemari Farm has already been awarded a 0.7 hectare plot at the Youth Development Centre in Salambigar after showing promise in the centre's Young Farmers programme.
Co-founder Muhd Hafizuddin Hj Awg Damit said Kemari would sustain itself by producing crops commercially, with local youth learning from Kemari's farmers the complete agricultural cycle of specific crops.
In their first year, Kemari is targeting to produce 2,400kg of green coral lettuce valued at over $32,000 using a hydroponics system. By the third year, they are projecting a profit of over $70,000 by expanding their crop variety to include herbs and chilies using fertigation.
"Our objective is to develop a (robust) system that covers the A-Z process of farming (a particular) crop," said Hafizuddin, whose startup will be using the grant to help develop the farm. "The trainees will then observe, and then practice this A-Z process, to be able to implement it on their own farms."
Hafizuddin added that they will engage the Department of Agriculture and Agrifood (DAA) to help participants secure farmland after successfully completing training. According to a previous report, more than 7,000 hectares of farmland are available in Brunei at heavily subsidised rates.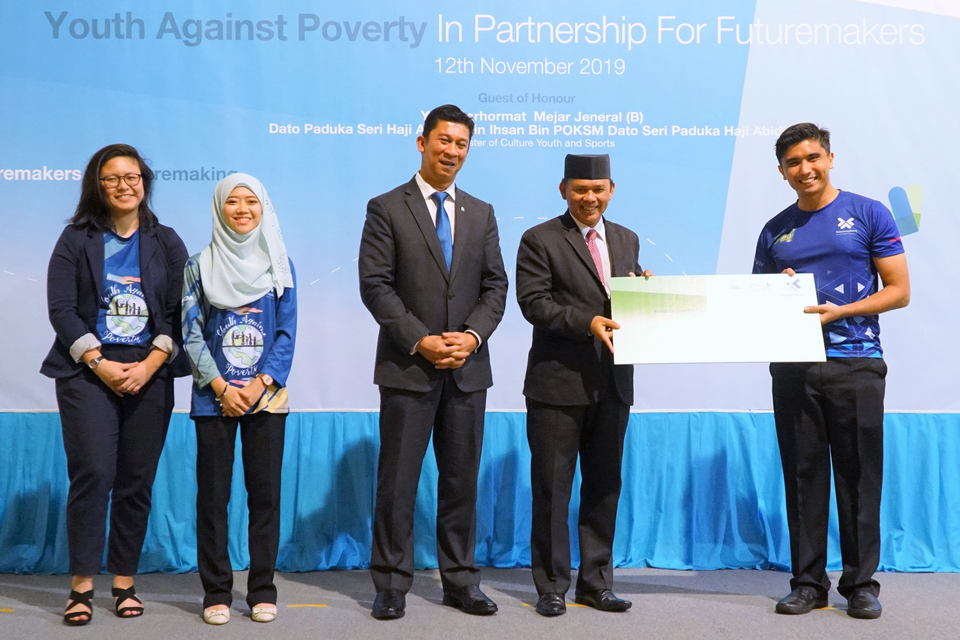 Meanwhile the co-founder of BenchLab Wan Farhan Hj Ibrahim said they would use the grant to build their mobile app Ruma-Ke-Ruma into an "Uber of getting massages on demand and to your doorstep".
Wan explained that a sizeable number of Bruneians are skilled in traditional massage, but have no means to market or standardize their skills commercially. The majority of masseuses in Brunei are foreigners he added, leaving Bruneians out of a highly demanded and potentially lucrative practice.
"We had the idea for this massaging platform from GoLife (a subsidiary of Indonesia ride-hailing giant Gojek) which connects skilled people to provide services within their communities," said Wan Farhan, who met with GoLife's founder Dayu Dara when she visited Brunei recently for an entrepreneur talk.
"We have scouted 10 underprivileged mothers who we can onboard to the platform. We are also in the process of standardising training (and benchmarking skill) for the platform with a local (health and beauty) spa."
In the past 12 months, BenchLab has organised 300 workshops conducted by 200 local trainers drawing over 1,000 people.
SCB's grant is a partnership with YAP for Standard Chartered global's new flagship corporate social responsibility initiative called Futuremakers which aims to empower youth with education, employability and entrepreneurship opportunities.