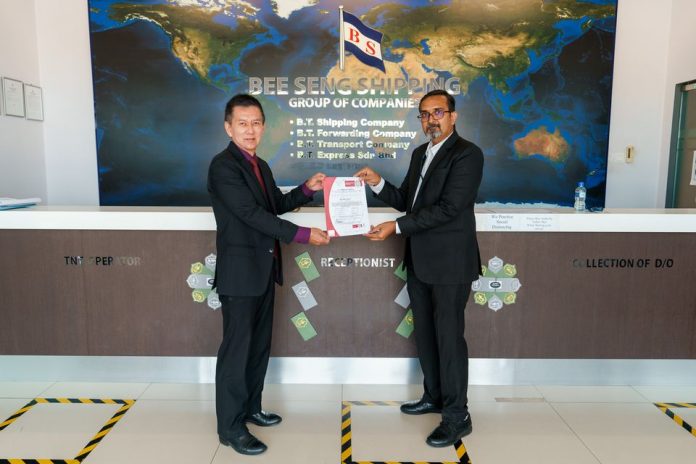 Darussalam Enterprise (DARe) is offering local businesses fully sponsored training and consultancy for ISO 9001, ISO 45001, ISO 22000 and Hazard Analysis and Critical Control Points (HACCP) standards under the fifth batch of its Standards Consultancy Programme (SCP).
SCP was launched two years ago to help local businesses achieve international standards that will drive business growth by developing their capabilities and processes, improving quality and consistency to increase their overall competitiveness to enable businesses to penetrate new markets.
14 companies have achieved five international standards through SCP, including bottled water manufacturer Superwater Marketing (HACCP and ISO 22000), IT company Nuara Group (ISO 9001) and natural cosmetics producer Bellary Enterprise (ISO 22716).
Successful SCP applicants will receive fully-sponsored consultancy – worth over $5,000 – from an appointed expert by DARe who will outline the requirements for the certifications and guide and review the businesses individually over six months.
As part of the consultancy, participating businesses will then advised what measures need to be taken to achieve the applied standards.
An external certification body will then be engaged to perform an independent audit on the business. The cost of the audit – or other costs associated with implementing changes in the workplace in line with the applied standards – can be covered for up to $20,000 by DARe through its co-matching grant.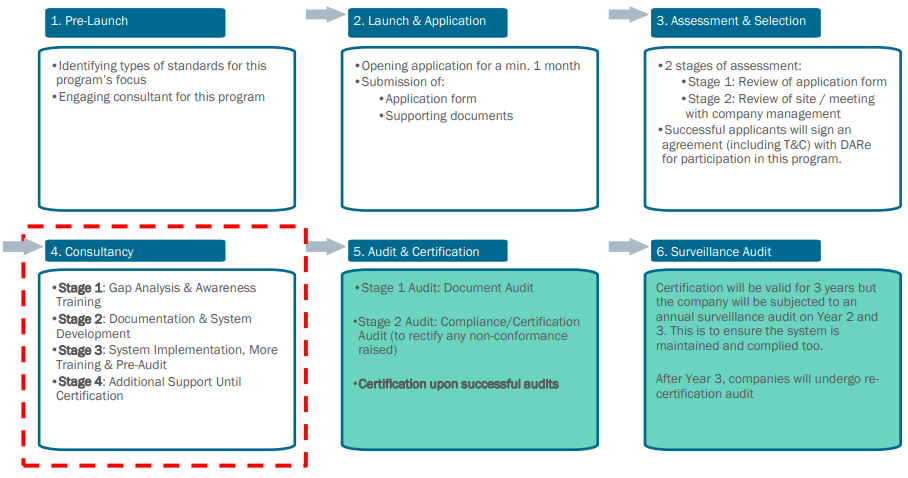 The fifth batch of SCP is offering ISO 45001 for the first time to help companies in construction, oil and gas and logistics to achieve an occupational health and safety standard which will increase company productivity, reliability and reputation in the long-term.
Meanwhile the ISO 22000 and HACCP standards are targeted at F&B businesses.
HACCP identifies "critical control points" in an operation where hazards – which can potentially cause food to be unsafe – are evident. HACCP certified companies must showcase systems which reduce hazards to a safe level.
ISO 22000, which also incorporates HACCP principles, is a broader Food Safety Management System (FSMS) that's internationally adopted through auditable standards.
The ISO 9001 is open businesses in all industries as a quality management system standard that helps companies consistently provide products and services that meet customer and regulatory requirements. With over one million organizations from 170 countries certified with ISO 9001, it's considered the gold standard of quality management system evaluation.
DARe will also be hosting a zoom webinar on July 7 to explain the SCP programme in greater detail and share testimonials from recently ISO certified companies Poni Divers and Ideal Multifeed.
Businesses can apply for the standards through DARe's website. The deadline for application is July 20, 2020.