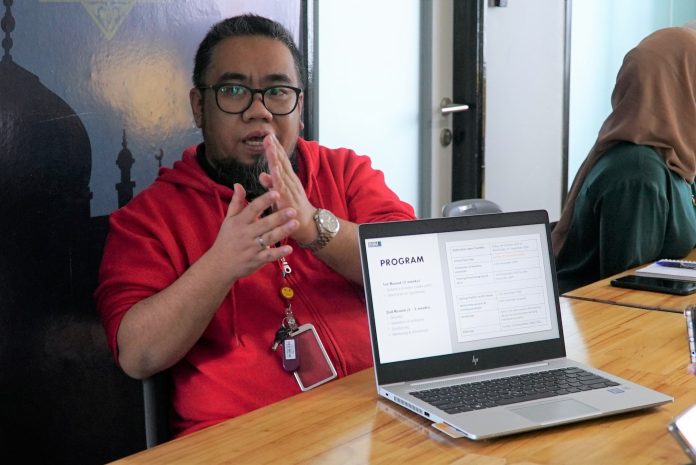 Brunei Shell Marketing (BSM) is inviting Bruneians to participate in its first hackathon "Disrupt" by November 11 to propose new business opportunities that make use of the company's network and assets.
BSM Disrupt hopes to forge partnerships with participants who are able to identify problems and propose viable solutions around the company's recently launched digital roadmap – which covers the evolution of their mobile app, lubricant partner app, retail network and supply and delivery.
Opportunities identified outside the digital roadmap that make use of BSM network and assets are also invited to be proposed. The winning concept will receive $5,000, followed by $3,000 and $1,000 for second and third place respectively, as well as the opportunity to partner with BSM.
BSM said the problems identified can cover socio-economics, ease of living and health issues that are tackled through "innovative disruptions such" as social commerce, AI, big data, AR, VR, wearables and apps.
Examples of solutions include cashless payment systems at retail fuel stations to eliminate physical contact between customers and staff amidst the COVID-19 pandemic; which could also be extended to innovative car wash services or other retail activity at stations.
BSM's Innovation Lead Zaim Ismail said the hackathon hopes to engage the creativity of the community to unlock new business opportunities for the retailer that has been operating for more than 60 years and now has a network of 36 retail stations across the country.
"We hope to source out individuals, companies and startups to identify and provide solutions to day to day problems. BSM hopes to support the development of new innovations, especially when the partnership can produce better and achievable value," he said.
"Thus, this is not just a hackathon, but a partnership programme for us to see what and who is out there and how can we work together to leverage on each other's strengths to establish a win-win scenario for all parties and stakeholders."
The hackathon will be broken down into five stages:
1. Registration
By November 11, participants need to submit a 30-second video pitch to a problem they intend to solve. BSM will review the pitch to ensure its viability. Participants can register online in teams of two to five members.
2. Virtual open day
BSM will host a virtual open day on November 8 to introduce the hackathon, answer questions and review existing submissions. Participants can also resubmit their pitches after the open day. To register for the open day click here.
3. Shortlisting of finalists
The 20 finalists will be revealed by November 14.
4. Mentorship and workshop
Finalists will have until November 21 to create prototype solution with the assistance of mentors and workshops conducted virtually.
5. Pitch and winners' announcement
Teams will have 15 minutes to pitch in person to judges on November 22, which includes a question and answer session. Winners will be announced on November 24.