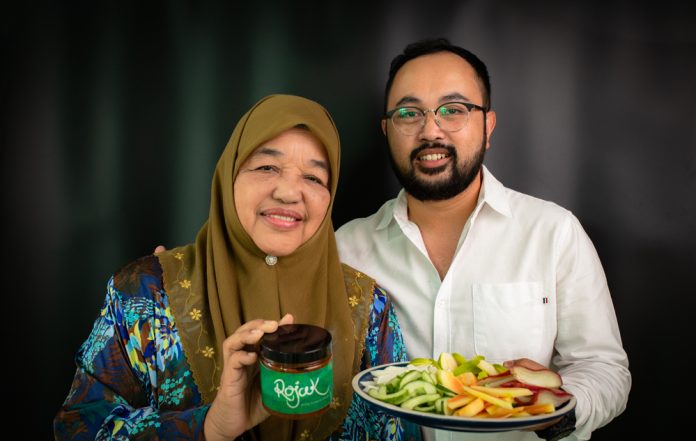 Brunei food and beverage company Dream Foods has won the inaugural ASEAN-Korea Excellent Design Exhibition Award for their peanut-based Rojak Brunei Authentic Recipe (BAR) sauce.
Dream Foods was one of nine companies to receive the award on November 24, held to honour the best packaging designs made in ASEAN countries. The award was jointly organised by the ASEAN-Korea Centre, Korea Institute for Design Promotion, and Vietnam Trade Promotion Agency.
Dream Foods' submitted design for their Rojak BAR sauce comes in lime glass bottles with three distinct shrink-wrapped plastic covers in green, orange, and red which correspond to fruity, savoury, and spicy flavours respectively.
Managing director and founder of Dream Foods Md Yamin Hamid said the packaging's colour scheme were inspired by traffic lights, with illustrations of fruits and vegetables which are typically served with rojak in local cuisine.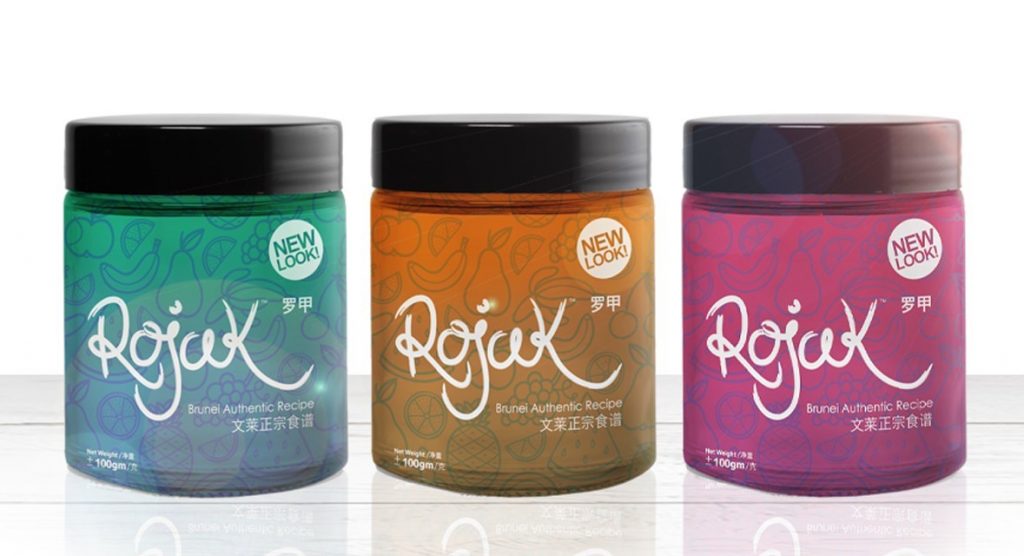 "Winning an international award is a significant achievement for Dream Foods and provides us with validation on our product's potential marketability locally and abroad," said Md Yamin.
The 33-year-old started Rojak BAR as a way to help his mother – a retired civil servant – earn side income from her family rojak recipe, which is marketed as nuttier and thicker than its Singaporean or Malaysian counterparts.
The mother-son duo debuted the sauce at Brunei's first Made in Brunei Market Fair (MIBMF) in 2017, and were selected by Darussalam Enterprise (DARe) to participate in overseas trade shows including the Sabah International Food & Beverage Fair, and the China-ASEAN Expo.
Their plans to expand beyond home and open an outlet and factory were put on hold as Yamin looked to secure financing and an affordable site, while also continuing earn from creative services under his business Dream Makers.
This year, Yamin registered Dream Foods as a separate company from Dream Makers, and successfully applied for three DARe initiatives: a co-matching grant, an industrial site at Beribi, and an F&B outlet at Kontena Park (KP).
"DARe has been instrumental in helping us from the beginning when we were still operating from home," said Yamin, who will open his first outlet at KP in January. "We hope to establish ourselves as a homegrown F&B brand that is known for signature product lines based on local cuisine, starting with Rojak BAR."
The KP outlet will retail the 400ml bottles of Rojak BAR as well as serve it with fresh fruits or fried fritters. Yamin's second signature range will be based around kerisik – a condiment of shredded toasted coconut – which will be served with chicken and rice.