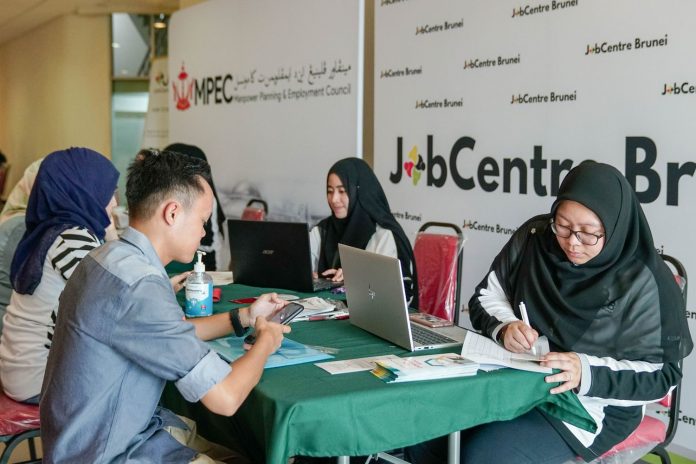 Up to 120 Bruneians are targeted to be equipped with professional accountancy certifications annually under the new Study in Professional Institutions (SPIN) initiative under the Manpower Planning and Employment Council (MPEC).
As an initiative under MPEC's Learn and Grow programme, SPIN's objective is to increase the competency and employability of Bruneian jobseekers and professionals – especially those in the private sector – by sponsoring the undertaking of professional certifications.
His Majesty the Sultan and Yang Di-Pertuan of Brunei Darussalam announced SPIN in his recent titah on the occasion of national day.
SPIN will begin by offering three accountancy certifications of increasing complexity, before being expanded to other sought-after sectors and professional jobs.
The Association of Chartered Certified Accountants' (ACCA) Certified Chartered Accountant – the most complex of the three – will be the first course in August.
16 Bruneians have enrolled for the four-year ACCA programme, taught by the Brunei Darussalam Institute of Certified Public Accountants (BICPA) FTMS Accountancy Academy.
BICPA will also teach the two other accountancy certifications – Foundation in Accounting (FIA) and Certified Accounting Technician (CAT) – which will open for application this November along with another batch of ACCA for January 2022's intake.
All trainees will receive a monthly transportation allowance of $58; with jobseekers and the unemployed receiving an additional monthly subsistence allowance of $300.
The allowance, along with the full course fees, will be borne by the government. The ACCA certification fees are an estimated $22,000 while course fees for CAT – which takes up to two years – and FIA – which takes a year – are $9,000 and $7,000 respectively.
MPEC is targeting two cohorts for the three courses annually, with each course cohort made up of 20 trainees.
MPEC's Pg Hjh Nurul Ihsan Pg Hj Damit said accountancy was selected first for SPIN as it is a key operational requirement for the growing number of Bruneian businesses, with accountancy certifications also being in relatively short supply amongst finance and accounting-based graduates.
Financing and accounting degree holders do not typically pursue ACCA certification immediately after graduating, although the certification is highly sought after by employers. A finance and accounting degree is thought to be more wholistic, while ACCA certification is more specific to applied accounting.
"The aim of the certifications is not only to help degree holders gain ACCA but to also offer those with just O-Levels a pathway to FIA, CAT and eventually even ACCA," said Pg Hjh Nurul on the sidelines of MPEC's Recruitment Fair last weekend, where SPIN was also socialised.
"Bookkeeping is a very important skill required by local businesses and the private sector as a whole, which is why we are targeting more Bruneians to be upskilled with these professional certifications."
The SPIN accountancy courses are open to Bruneians or Bruneian International Certificate of Identity (ICI) holders between 18 to 45-years-old.
The academic requirement ranges from as low as 4 O-Levels – at least two credits in Maths and English – up to a degree in finance and accounting. Those with relevant work experience may also be considered.
MPEC said that BICPA would assist in evaluating candidates' suitability for either FIA, CAT or ACCA.
Under BICPA's ACCA certification pathway, those with O-Levels and A-Levels would sign up for the FIA or CAT course, which upon completion, would enable them to enroll for ACCA fundamentals, which is equivalent to a degree.
Those enrolling into ACCA with degrees in finance and accounting have the advantage of jumpstarting to the more advanced component of ACCA under its strategic professional level – which is equivalent to a Master's degree.
All three accountancy certifications require professional mentorship by qualified accountants as part of the course, which BICPA will provide.
SPIN is currently the highest tier of upskilling under MPEC's Learn and Grow programme, and is facilitated by the Lifelong Learning Centre (L3C) of the Ministry of Education.
Also under the Learn and Grow programme is the SkillsPlus initiative which also offers Bruneians jobseekers and professionals the opportunity to take courses under 12 months that are vetted by MPEC and offered by the L3C.
SkillsPlus also sponsors training course fees up to $1,000 per applicant, per course; and up to $15,000 for employers. Both initiatives aim to offer course content that help participants gain skills and competencies demanded by today's market and employers.
Applications for SkillsPlus and SPIN can be made through L3C's website.