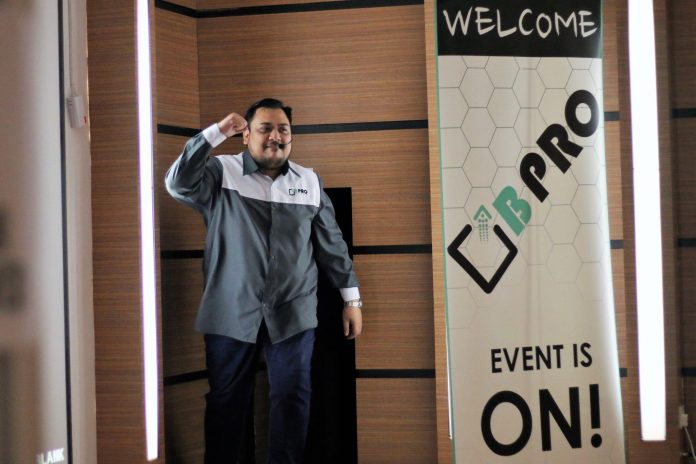 At the turn of the year, phones were buzzing and social media feeds were clogging with images and recordings of seemingly endless lines of cars queueing up to cross Brunei's border.
It's a sight that's all too common, further punctuated into public consciousness by front page headlines and the numerous snarky but admittedly quite funny memes that follow.
Debates inevitably ensue – in person and online – about whether in the long-term, the mass exodus of Bruneians every holiday season is good for the country's economy.
But while many took to their keyboards and phones on New Year's Eve to discuss the predicament, Hj Syed Mohd Yassin Hj Syed Anayatullah Shah and his small team of young Bruneians – all below 30 – were scurrying around the International Convention Centre (ICC) making sure that the only carnival in town was unfolding as planned.
"If everyone is sitting around saying 'don't organize anything' because there aren't any Bruneians around at the end of the year," says Syed Yassin, briefly pausing. "Then I will use that as my opportunity – to pull in the remaining crowd."
As I visit Battle Pro Marketing and Management Services' office in old Menglait, there are no oak tables, screen projectors or cubicles. The floors appear unpolished and half the staff work from their personal laptops.
On the wall, a poster reads: '21 formulas for an extraordinary life'.
Syed's carnival that ran through the new year – YES Letop – would go on to draw more than 20,000 visitors over four days, a commendable feat made more noteworthy by the fact that more than 80 per cent of the vendors are locals; of which at least half are grassroots entrepreneurs who have yet to own a physical store.
"Over the 20 plus events that we have organized we have always put our locals first," says the 33-year-old. "That is how we built up our brand. Now we have a database of 500 local businesses and growing."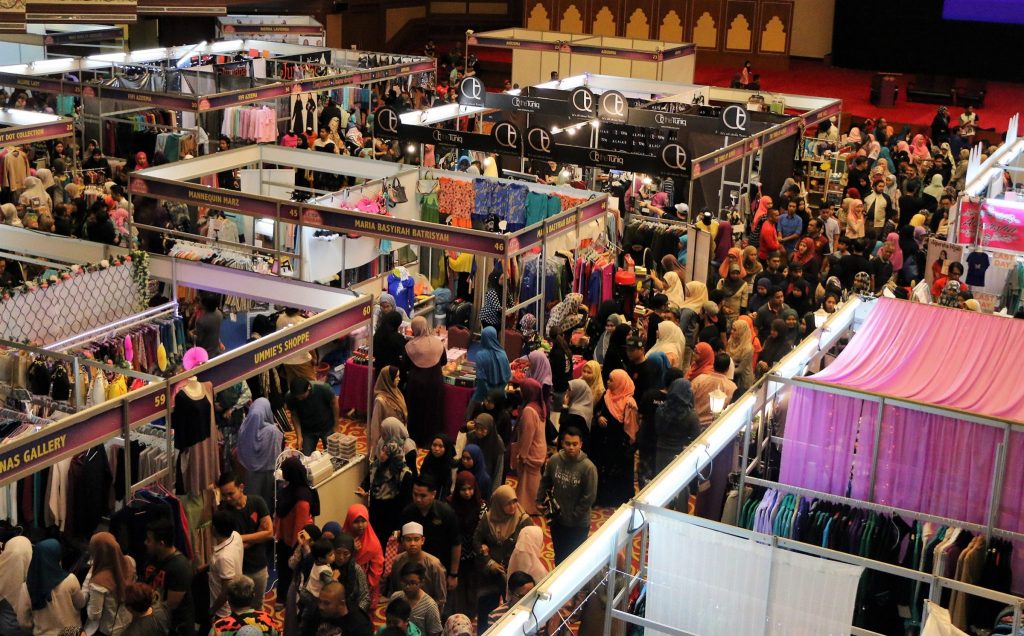 I've come to see Syed upon the referral of several homegrown entrepreneurs. They insist: no account of the budding entrepreneurship scene in Brunei is complete without him.
The rising popularity of Battle Pro is inextricably linked to the fact that Syed – while coming from a family that runs a modest business– ground out many nights as the sole full-time employee of his business.
"He is one of us," is the common sentiment. "He understands our struggle."
It's no secret that the landscape of fairs and event management in the Sultanate are dominated by a select few. And while others may be content to settle for what's left of the pie, Syed isn't entering the fray to challenge for second or third best.
"I've been told many times, even to this day; 'don't bother Syed' or 'you can't take on the established companies,'" said Syed. His response is always the same. "Watch me."
As we delve deeper into his background, Syed jokes that he failed in his first exposure to business theory – the subject of Commerce – in early secondary. It was in Universiti Brunei Darussalam, where he organized his first event: a national level dakwah contest.
40 teams around the country joined, including private schools who previously had never participated in religious contests.
"Even the religious affairs officials were surprised at the turnout," says Syed. "That's when I knew I could connect people together."
After graduating, Syed plied his trade for his family's business before registering Battle Pro in 2012. But for the first two years, he struggled to host events.
"The lack of results was on me. I was still working for my family business, and wasn't giving it the full attention it needed," he said.
In 2014, Battle Pro began to establish momentum by hosting religious themed events, bringing in Malaysian speakers, hosting tausyeh and dakwah contests, while visitors also had the option of purchasing from vendors that sold textiles and food on the side.
Together with his brother-in- law, brainstorming for Battle Pro's first purely sales event began towards the end of 2015. In the middle of 2016 Letop Lebaran debuted at ICC.
Vendors and Battle Pro aggressively marketed the event months beforehand. Syed forked out heavily for radio commercials, posters and viral social media posts. Nothing was left to chance.
"I used whatever means I could to get the word out there," said Syed. "I hired a team for the event and together we did the best with what we had available at that point in time."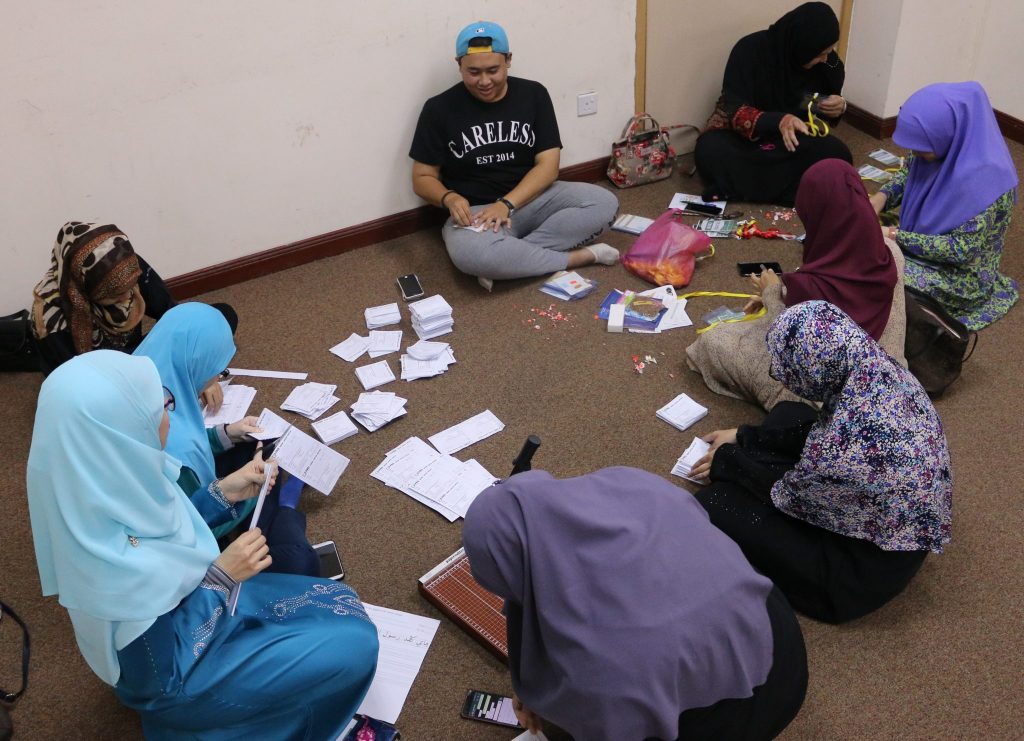 As the dust of the event settled, Syed reviewed the visitor count and counted the vendors' sales.
The 113 vendors made $10,000 on average, drawing a crowd of 20,000 plus visitors who spent over one million dollars.
The success allowed Syed to recruit two full-time staff to his team, and by the end of the year they moved to their first dedicated office in Menglait.
While the local competition mostly chooses to brand and market their fairs in English, Syed has employs campaigns almost entirely in Malay.
"I will use what most of my audience understands," said Syed unapologetically. "That is marketing 101."
Letop Lebaran, which pardon my translation if incorrect, means 'Hari Raya Blowout'.
Capitalizing on the success of Letop, Syed launched akumanang.com in December. The campaign, which has gone viral on social media, allows customers purchasing at 17 different vendors to stand a chance to win a host of prizes – including a BMW – at the upcoming Letop in June.
Syed's greatest ambition however, isn't just to draw people into Brunei. In his words, he wants to "bring Brunei businesses to seven continents" within the next ten years and has taken the first step by registering a new company, Belurih Event Management Services, in Malaysia.
As we wrap up our interview, Syed gets back to his team – made up of four full-time staff and seven interns – as they continue their heavy promotion for the upcoming Letop.
Syed makes no secret of his intentions for this event. He is pulling out all the stops, and has roped in Mood Republik – a leading Malaysian event management company known for hosting 24 hour carnivals in Kuala Lumpur – to participate.
"In June, Letop will create Brunei history," says the 33-year-old as he clasps his hands together. "Mark my words: I'm just getting started."