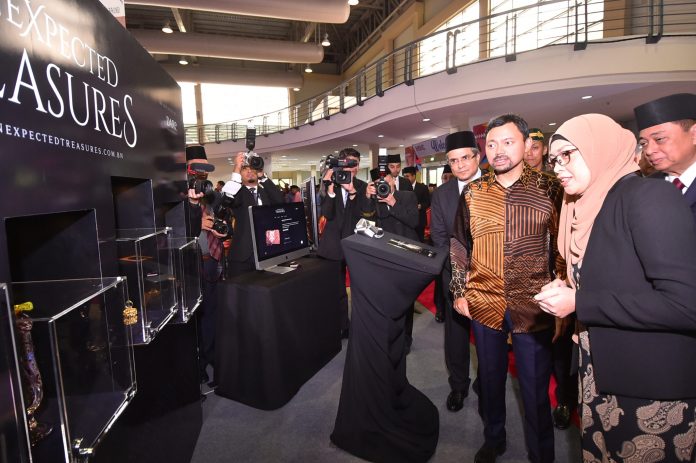 More than 40 locally made products will be showcased in supermarkets, places with high foot traffic and in-flight magazines with the debut of Darussalam Enterprise's (DARe) Made in Brunei initiative officiated by the Crown Prince and Senior Minister at the Prime Minister's Office His Royal Highness Prince Haji Al-Muhtadee Billah ibni His Majesty Sultan Haji Hassanal Bolkiah Mu'izzaddin Waddaulah earlier at Bridex.
The first phase of the initiative – introduced to assist micro, small and medium enterprises (MSMEs) in accessing the local and international market – targets three key areas; a dedicated 'Made in Brunei' supermarket shelf to be launched at five supermarkets, a high-end display (main picture) for premium local products at high traffic areas including the Empire Hotel & Country Club as well as an in-flight brochure on Royal Brunei flights.
For the supermarket shelves, Hua Ho's Tanjung Bunut branch, the Mata-Mata Supa Save branch, Giant in Rimba, Soon Lee's Lambak branch and Sim Kim Huat in the Airport Mall will be the first five to debut the initiative, with more branches and supermarkets expected to house the shelves in the near future.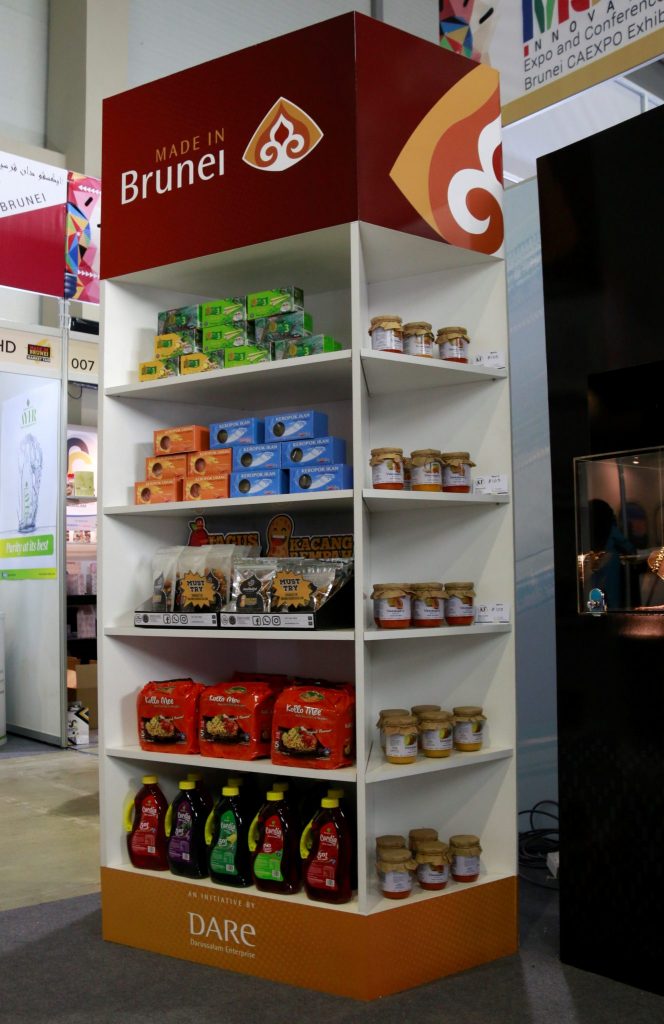 Founders of all-natural health and beauty company Bellary Nature – who will have their top selling products; a natural deodorant and skin clear balms on the supermarket shelf – said that the initiative has allowed them to debut their product before a mainstream audience.
"We've been selling mostly online, through our shop and cube stores," said Ted Jee, whose wife Diana Han developed the products after finding relief in essential oils to treat her rheumatoid arthritis. "But we haven't been able find an arrangement to enter a big department store and this initiative is a great way for us to be able to test the wider market."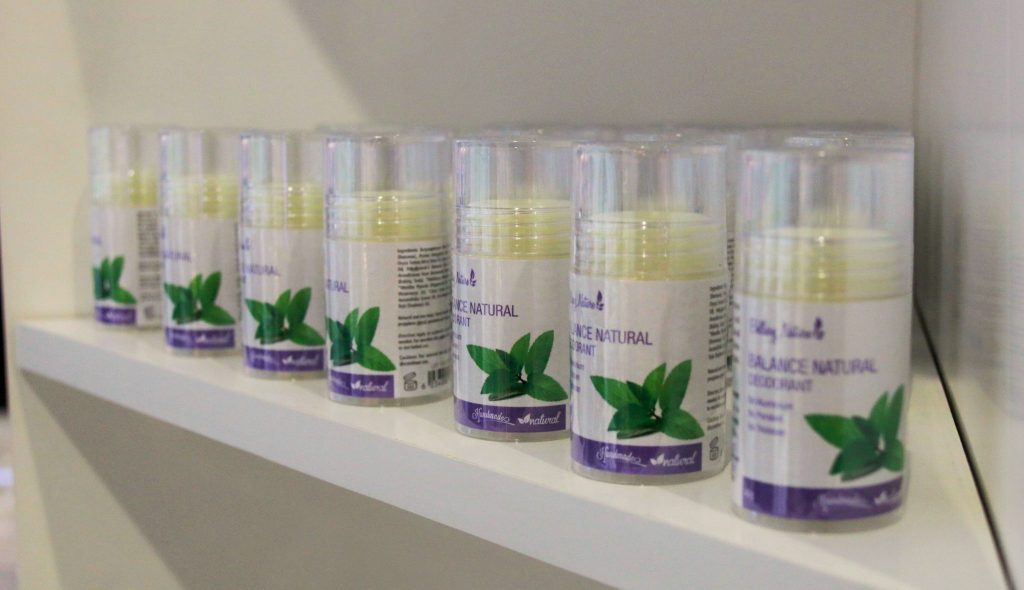 Diana added that their products will be housed on the shelves between three to six months, allowing the business the opportunity to broker a deal with the supermarket thereafter to house their products on a more long term basis.
Locally made products under the supermarket shelves are not charged rental and are only charged a consignment fee or a percentage of each sale.
All natural jam producer Khaslih Food will also be debuting their four spreads –  made out of locally sourced Papaya, Pineapple, Coconut and Guava (pictured below), through the supermarket shelves. "As a small business with a new product entering a big supermarket can be challenging" said Khaslih Food General Manager Irene Hong. "The initiative has has allowed us to overcome this barrier more quickly."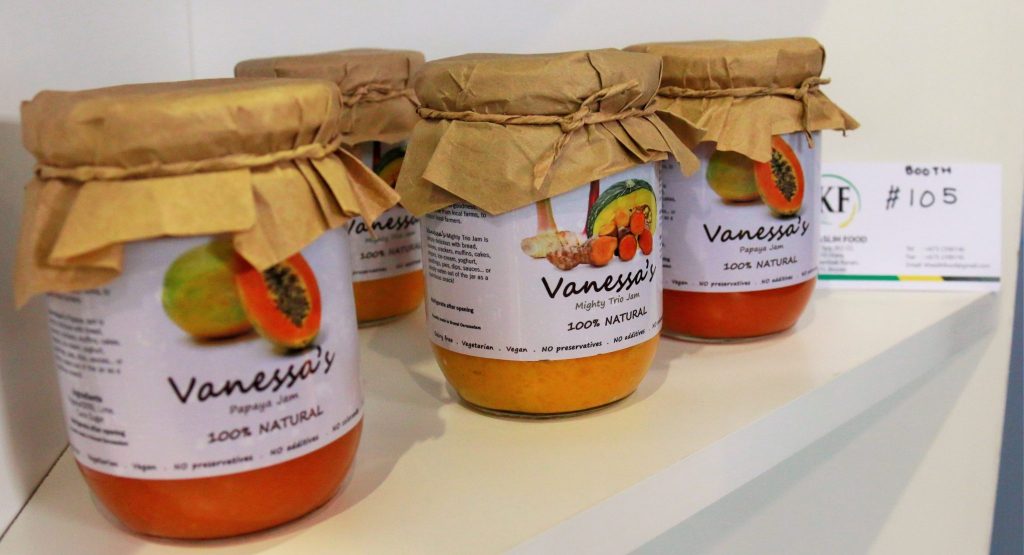 Meanwhile more premium Bruneian products, including the jongsarat – comprising of handwoven fabric with intricate designs – made into a clutch, pure, undiluted oudh or agarwood oil and handmade crystal ware will be housed in high end displays, placed strategically at places with frequented visitors,  beginning with the Empire Hotel & Country Club and soon expanding to the Brunei International Airport.
These same products will also be in a brochure (pictured below) on Royal Brunei flights – and can be purchased on unexpectedtreasures.com.bn, with shipping available internationally.
Businesses interested in being part of the initiative can submit a brief description of their company and products as well as their prices and pictures to madeinbrunei@dare.gov.bn or call +6732384836 extension 244. They can also visit DARe's booth at the first MSME Innovation Conference and Expo in Hall 1, Bridex today until 9pm and tomorrow and Monday from 9am to 9pm.
Special thanks to Information Department at the Prime Minister's Office for sharing pictures for this story.