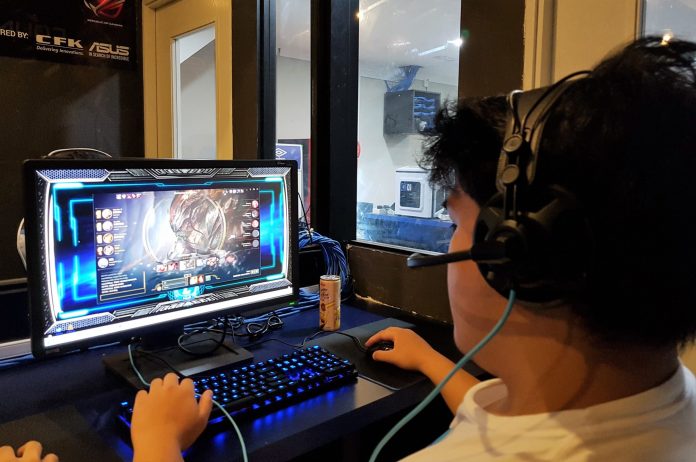 A virtual staple in every shophouse in Sultanate the early 2000s, the cyber café was once the elusive gateway to the world wide web.
At a time where broadband was either too expensive or too much of an unknown for a household to make a monthly commitment to, it was the cyber café that initiated most to their first email accounts, group chats and LAN games.
But cyber cafes would not hold domain over access to the internet for long. Within five years the inevitable transition from dial-up connections to broadband internet in Bruneian homes had begun. In ten years, a cyber café was almost considered rarity.
As Hanisah 'CHA∀' Othman, Rina 'Vulincible' Sufri, Alwani 'Ambrosine' Shaidun, Liezel 'ZFAY' Lee, Ida 'K1TTY' Madzalan – part of Brunei's first all-female Counter-Strike GO team – now take their seats at the warmly lit VIP room of Sigma Cyberspace – there is an air of excitement and tension, perhaps comparable to a kickoff at a football game.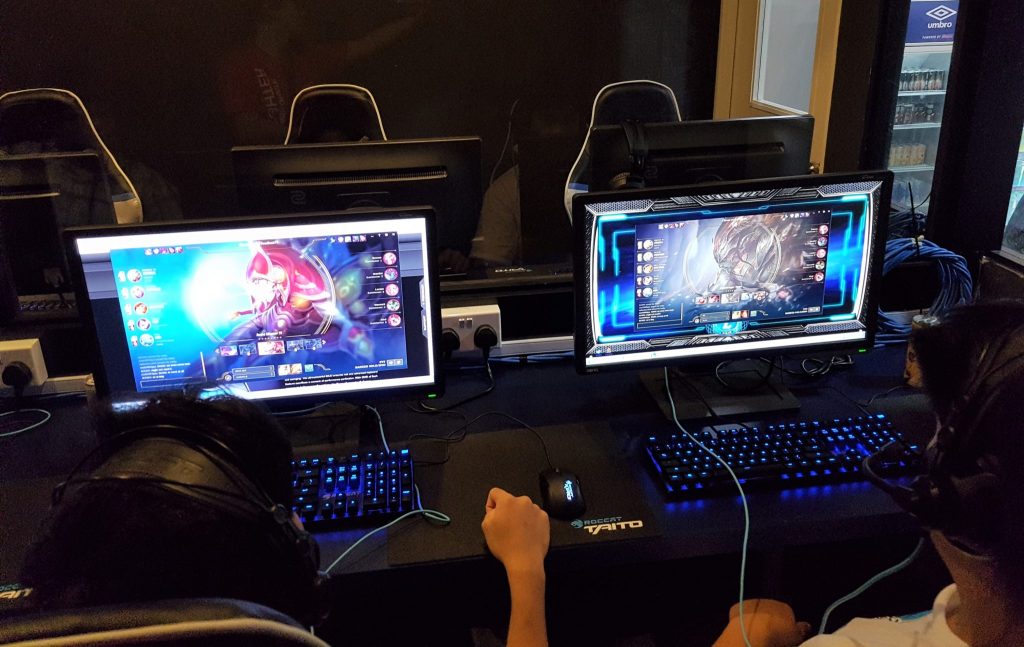 At one of few remaining cyber cafés in Sengkurong – there is a revival happening. One the general public may find surprising, but one long predicted by PC gaming loyalists to happen.
Live video gaming – often just called eSports – has been on an unabated surge globally that will bring in USD 696 million this year, an amount expected to more than double to USD 1.5 billion 2021. Brunei is already feeling the ripples.

Stefan Mah (pictured below), a lanky, bespectacled 29-year-old IT Systems Analyst, who fits the stereotypical look of a gamer, is one of two men behind Sigma Cyberspace. The other is Winston Ang, a mechanical engineering graduate still in search for a job.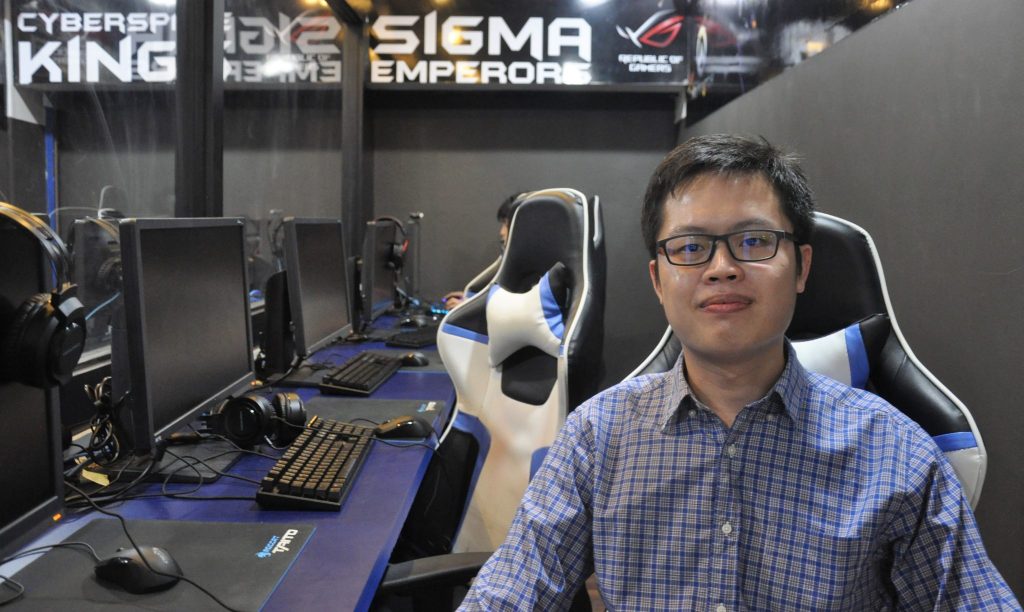 "Despite the recent rise in popularity of eSports, the older generation still sees gaming as an activity that isolates you, and wastes your time in an unhealthy way," said Stefan, who invested most of his personal savings to open Sigma in May.
"I don't see it that way. eSports has brought gamers together, creating a community that grows together."
Stefan, who bonded with Winston over their passion for the board game Go, share the view that for a competitive ability to be developed, a good environment for practice and people to play with, and against, are the fundamentals.
As the pair scoured for and assembled 41 gaming PCs, they also approached computer store CF King and managed to strike a sponsorship deal that saw them procure five high-end PCs with a 144 Hertz refresh rate – which means that for every second, 144 still images are produced, reducing the lag between a gamer's actions and the on-screen response.
"It's (144 Hertz) the competitive standard," said Stefan. "10 of our 46 PCs have this capability."
He's also, through CFKing, been working with ASUS in terms of maybe one day fielding a couple of local teams to compete in regional eSports competitions and leagues.
"My dream is one day to work together with other café owners and hold local leagues so that the best players can one day represent Brunei internationally," he said. "There is no reason we can't get out there. In gaming, all you need to succeed are fast reflexes, a sharp eye, quick on your feet and your wits."
Sigma Cyberspace can be found at Unit 4, the Ground Floor of the H.Y.A building in Kg. Sengkurong A, the same row as Mr Baker and Pizza Hut. They are open from 10am until 10pm. You can find them Facebook at @sigmacyber and on Instagram at @sigmacyberspace