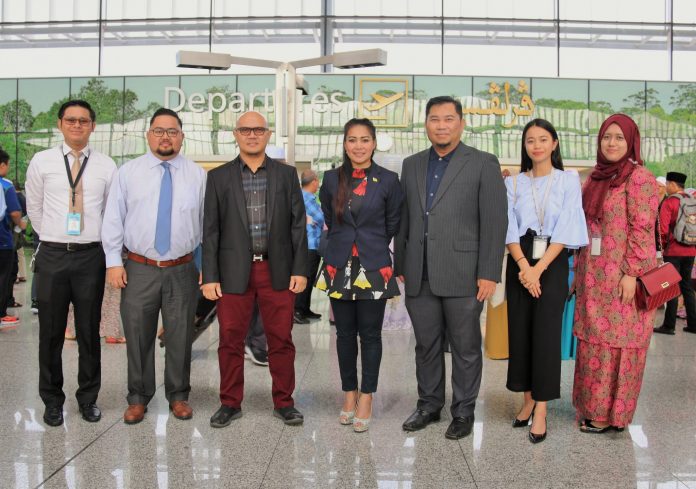 SPHI Foods, Golden Aswad Aroma Enterprise and Marimin are hoping to learn more about export processes and international trade under a Japan-ASEAN Cooperation course taking place in Vietnam from December 13 to 15.
The ASEAN Training Course to Build and Enhance Export Capacities for SMEs is designed to equip businesses and public officials with the knowledge and techniques to improve their competitiveness in exporting – through the sharing of beset practices and regional trade agreements.
Brunei's delegation of three businesses will be joined by a reprsentative from the Young Entrepreneurs Association of Brunei (YEAB) representative and executive manager of Seri Pekatan Hjh Noor Monasalieana Hj Mohd Salleh as well as representatives from the national body for micro, small and medium businesses (MSMEs) Darussalam Enterprise (DARe) and the Energy and Industry Department at the Prime Minsiter's Office.
CEO of Golden Aswad Hj Mohd Raduan Hj Lamudin – who are most know for their range of locally made perfume Oudh Al-Aswad – said that they will be paying close attention to the finer details of the export process, to ensure that their products have the certifications demanded by regional countries.
"Our products are currently certified by the Ministry of Health and have all the mandatory labeling requirements," said Hj Mohd Raduan, who recently received interest from regional distributors after attending the China-ASEAN Expo in September. "However we are still seeking what the other certifications are so that we can comply and ensure that our product can be exported overseas."
Marimin, whose products include prawn crackers, are similarly looking to improve their exports, having already inked an arrangement with Brunei Halal to market a selection of their crackers – the Blue Shrimp variety.
"We've also made progress in exporting (on our own)," said managing director of Marimin Khairul Azman Tamin. "This is the first (foreign) course we've attended on export so we are looking forward to learn more."
During the three day programme, participants will also examine how to determine the rules of origin for their products – the set of criteria which determines the (source) nationality of a product –  when exporting to foreign markets as well as at leveraging on the Asean –Japan Comprehensive Economic Partnership (AJCEP) and other free trade agreements.