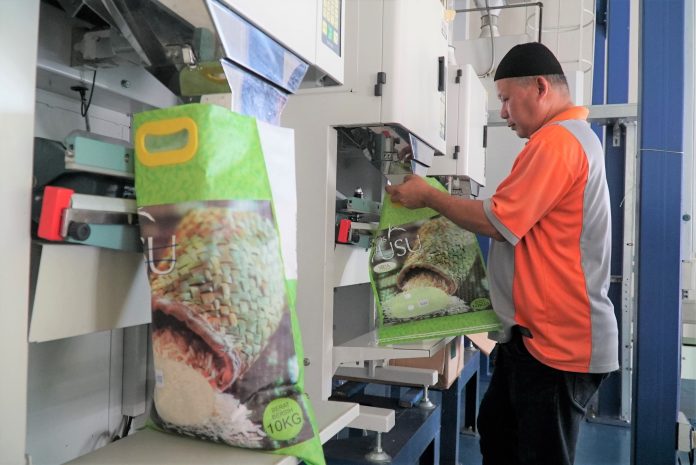 Brunei's latest hybrid rice variety Sembada188 will make its commercial debut in supermarkets nationwide today, with Wasan's rice milling facility packaging the first few hundred bags of rice harvested from 50 hectares.
The Minister of Primary Resources and Tourism Yang Berhormat Dato Seri Setia Hj Ali Apong officiated the handing over ceremony yesterday to representatives from Hua Ho, Soon Lee, First Emporium, Nadi Utama Minimart and Guanin Company. The 10 kilogramme bags of Sembada188 will have a ceiling price of $12.50.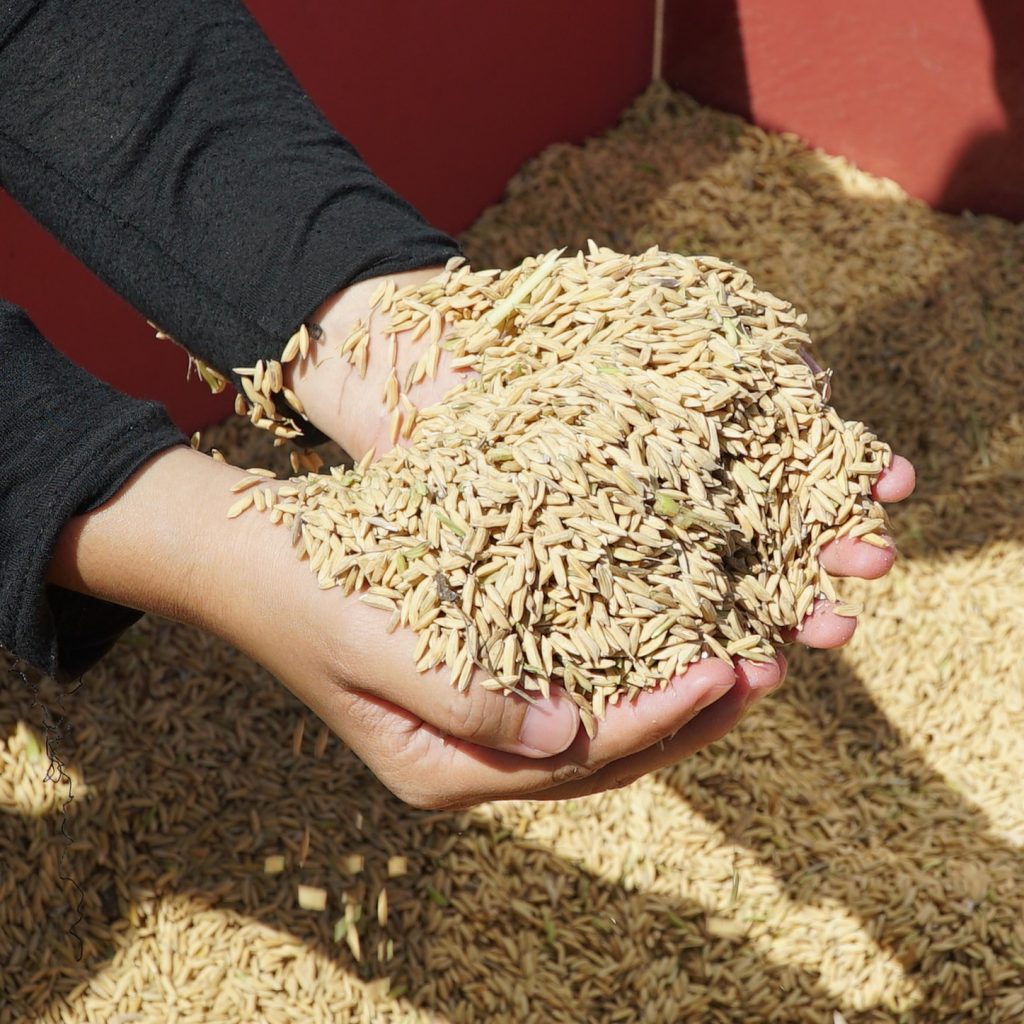 Approximately 50 of the 240 hectares at Wasan Agricultural Development Area (KKP) planted Sembada188 last May, following the first large scale trial in October 2018 across 38 hectares. The hybrid strain – whose seedlings are imported from Indonesia as part of a collaboration between the Department of Agriculture and Agrifood (DAA) and Syarikat PT. Biogene Plantation – has yielded six metric tonnes of paddy her hectare, double that of Laila, the most commonly planted local paddy variety.
The minister said Sembada188 would be planted across Wasan and the first phase of Kandol in October. The seedlings and best practices are being distributed to rice farmers nationwide as part of DAA's efforts to encourage farmers to get the most out of their plots by shifting to higher-yielding varieties.
"We (the government) are investing in developing higher-yielding varieties with experts to be given to the farmers to help raise productivity and maximise the use of current and upcoming sites," said YB Dato Seri Setia Hj Ali. "Aside from Sembada188, we are also planning a new variety (to plant) called Titih which can yield even more at eight tonnes (per hectare), which we plan to farm next year."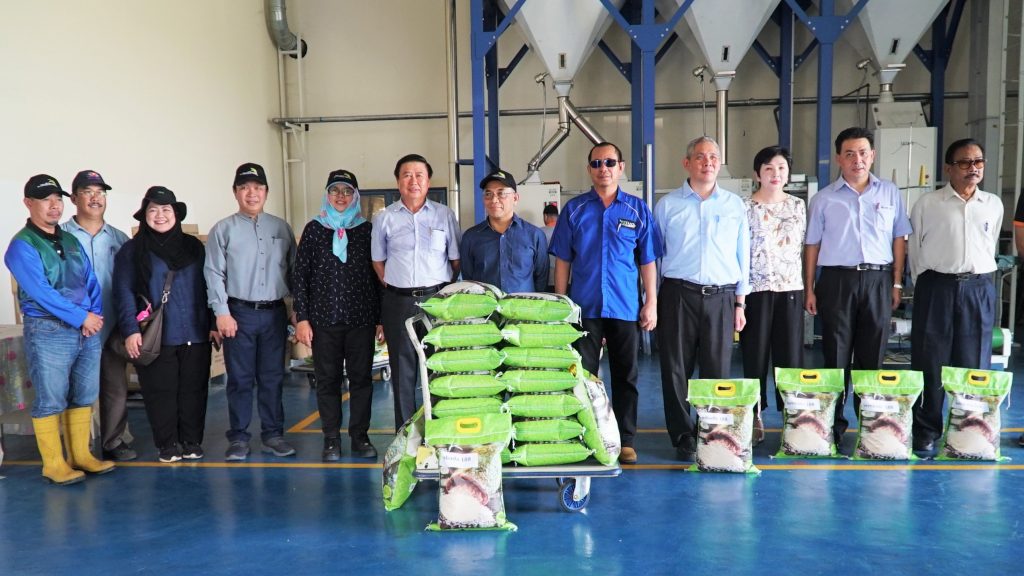 Although overall agricultural output increased by 13% last year, rice production has been relatively stagnant over the past three years, staying within the range of 1,500 tonnes. Brunei continues to require over 30,000 tonnes of rice imported from its ASEAN neighbours annually.

However, the minister is confident self-sufficiency can increase from five to 10% by next year by optimising the existing 1,000 hectares being actively farmed – only half which has access to irrigation. This includes planting new strains and the upgrading expanding the capacity of the Imang Dam which supplies water to nine rice fields in Brunei-Muara.

Currently, the vast majority of locally produced paddy rice is sold to the government under a "buy-back" scheme at $1.60/kg. The government then mills paddy into rice – which sheds 65% of its weight – and sells it at $1.15/kg to retailers to keep it competitively priced against imported rice.
The government also offers a 50% subsidy on commonly used fertilizers, pesticides and basic equipment.