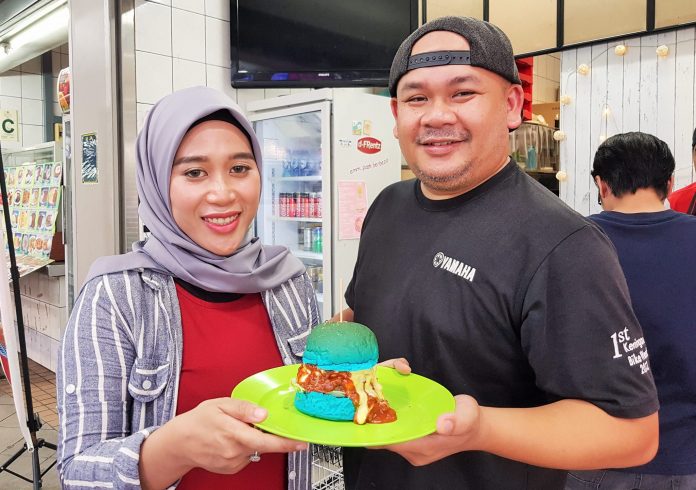 Sweet, savoury with a hint of tangy sauce bathing a juicy beef patty and a slightly runny bull's-eye egg – sandwiched between two blue soft and chewy buns – the MHV burger from Danne Burger is quite unlike many of the burgers that are around.
What makes it unique from other local burger joints – aside from the coloured buns – is the fact that the bread, patties and the sauce are made by Danne's itself.
"I make about 100-200 buns per day at a factory where we rent their equipment," said its owner, 38-year-old Deeni Roza Idris, as we sat down for an interview with his wife, Qurratuani Abdul Samat, at their stall located at Phase 2 of the Jerudong Park Food Court.
Deeni may have been a self-proclaimed "burger lover" from Seria, travelling to bordering Miri just to sample new joints, but he never quite pictured himself having to flip burgers to make ends meet.
That all changed however when he lost his job as a safety officer with an oil and gas company when the downturn in prices began in the early months of 2015.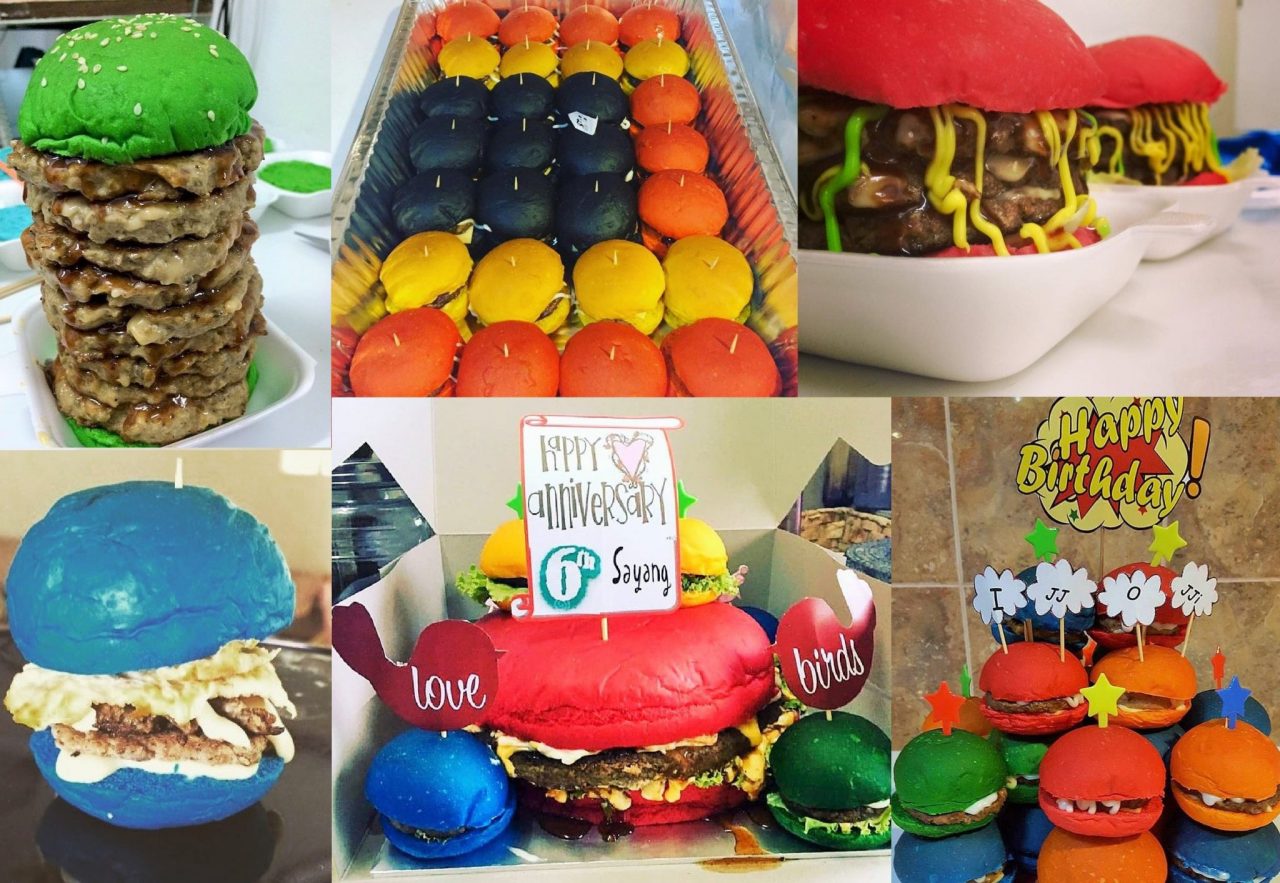 His wife had just given birth to their first son, and with Deeni already into his mid-30s, finding a new job proved to be a challenge.
"It was a struggle and very stressful time for us," says Deeni, from the Lorong Tengah National Housing Scheme. The family relied on his wife's salary – who was still employed by the government – and while waiting for responses to job applications, Deeni spent his time in the kitchen, trying to be creative in whipping up burgers for his family to eat.
"Back then the burgers I made were quite simple; patty and buns bought from the store. I would try playing around with the condiments that would go with it," he said. "I started making my own sauce to go with burgers. My family loved it – and encouraged me to start selling to the public."
He began with $50 in start up capital from his wife, and his sauce proved enough to be a draw with the community, giving him the motivation to take his burger further, as part of the global "Better Burger" craze – that seeks to elevate burgers above regular fast food – a  movement which was just beginning to take shape in Brunei.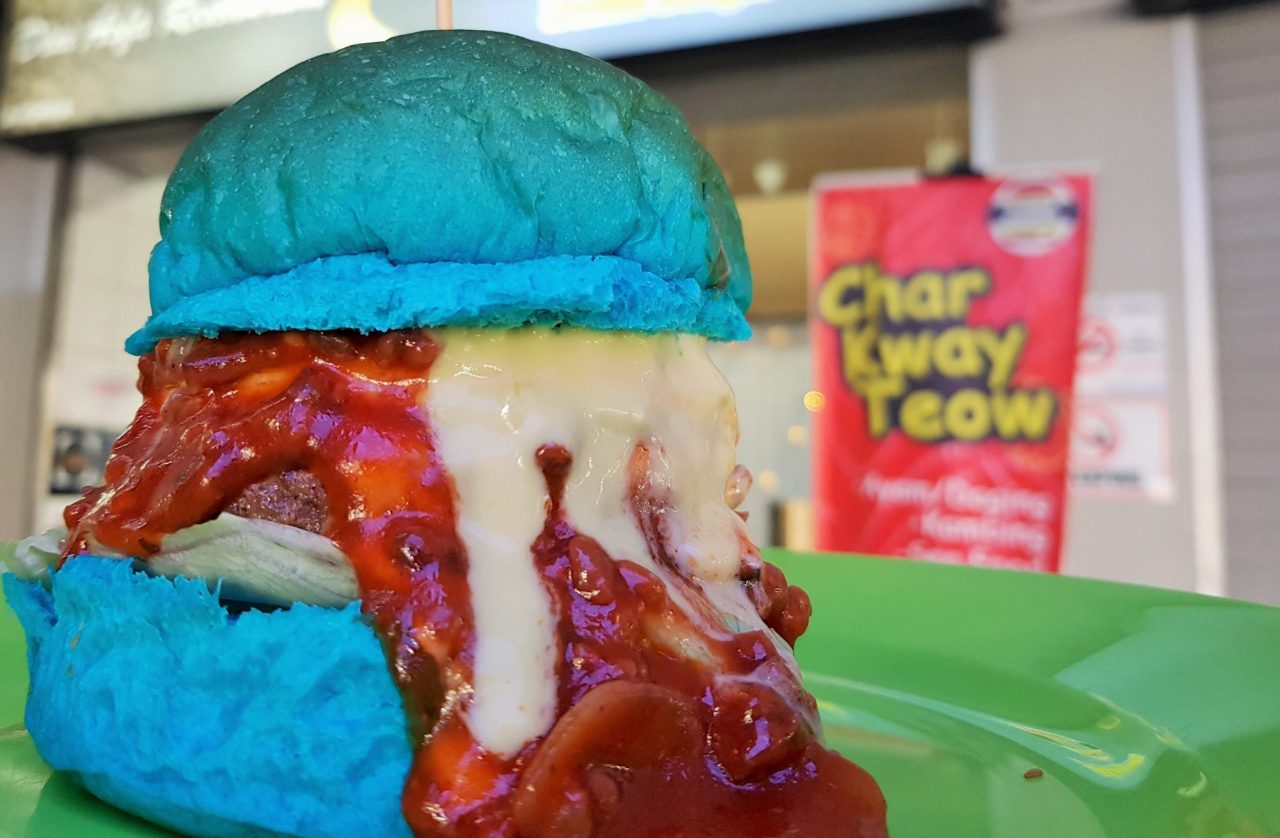 Denni ditched store-bought patties and began to mould his own, improving his sales even further, but it was only till he started baking his buns from scratch with the right quality and texture to match his patties and sauce, that Danne Burger really became its own unique brand towards the end of 2016.
"The months after the colourful buns made its debut, our sales skyrocketed. I think we sold over 6000 burgers (each $3 to $6)the first few months after it debuted," said Qurratuani.
Monthly sales began to consistently hit $3,000 to $6,000 – but Deeni needed more hands than just his own, and after much deliberation, Qurantuani resigned from for her job in August last year to go into business with her husband full-time.
The pair diligently saved their profits, and two months later, made a bold move to begin operating in Brunei-Muara, setting up at the JP food court, while also bottling their sauces with the aim of selling it separately on retail shelves.
"It's a risk (to quit my job to do business full-time) but we have gone through the tough times before and we can get through it again," said Qurratuani. "I've seen the response from customers, and I am confident that we can make it. I believe in my husband."
Danne Burger are located at Unit 18, Phase 2 of the Jerudong Park Food Court and open daily from 3.30pm until 11.30pm. Follow @danne_burger on Facebook and Instagram for the latest updates. You can also get in touch directly at +6738196712 and +6737150862.