The shelves of most mini marts aren't usually the space where customers' curiosities are stirred. Stocked with a limited range of necessities and everyday items, convenience stores are typically content with being functional, but Gadong's newest minimart Taniem looks to offer something a little different.
While carrying most staple beverages, packaged snacks and confectionery, Taniem also has some curious options; alongside regular potato chips, they carry varieties made from cassava and sweet potato, instant hot chocolate of the Maltesers and Galaxy brands and more unconventional soft drinks like Monster, Haus Boom, Cherry Coke and UCC Coffee.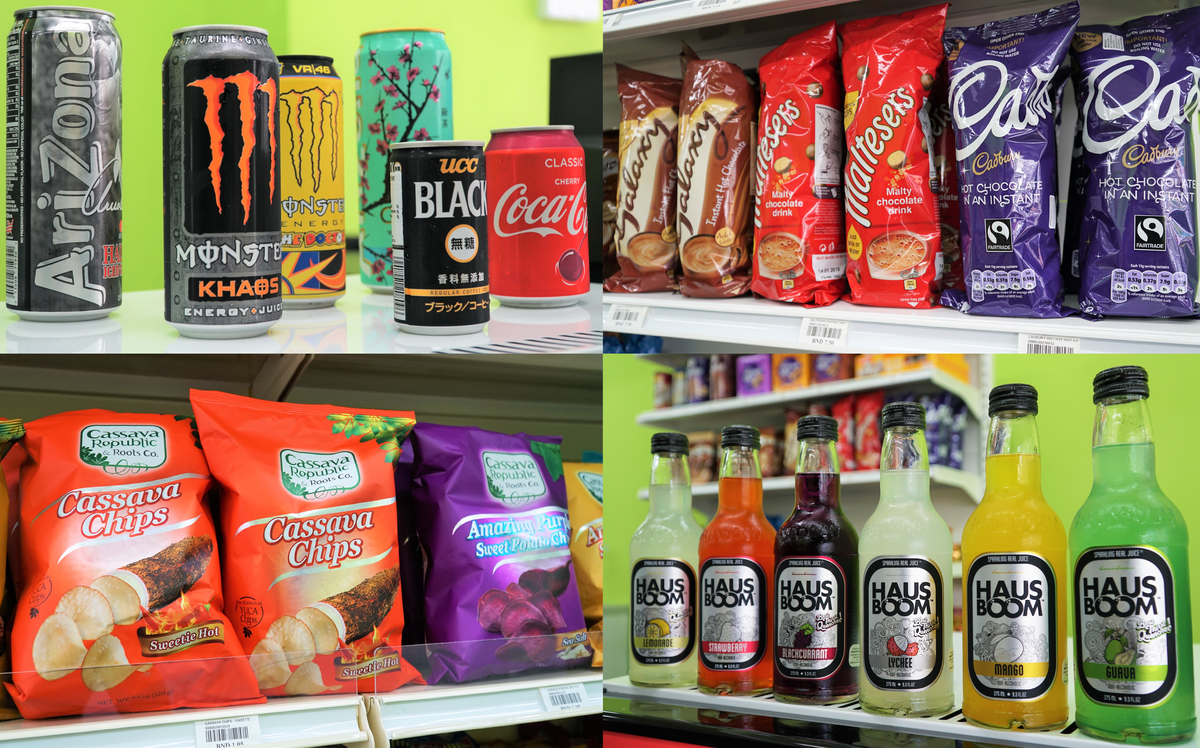 Taniem also sells different cookies, sweets and ice cream alongside functional items like toiletries and household products. Their selection is distinct – and while it's certainly not as foreign as Seria's much loved Naafi, or as wide-ranging as Guan Hock Lee, Tan'iem strategic location next to McDonald's in Gadong makes it a convenient stopping point for picking up a snack or two before you leave the area, or head off to catch the latest movie.
Taniem – locally owned and run – opened for business earlier this week and opens daily from 9am to 10pm.
Taniem is located at Unit 9, Block H, Abdul Razak Complex in Gadong. To learn more follow @taniemminimart on Instagram and contact +6738122951 to get in touch directly.