More than a 100 businesses looking to establish themselves as halal brands are joining in Brunei's largest halal showcase BruHAS at the International Convention Centre until Sunday.
With booth rental at $50, BruHAS's Halalan Thayyiban Products and Services Expo launched yesterday offers local micro, small and medium enterprises (MSMEs) the opportunity to connect with customers and businesses at an affordable rate.
Running concurrently at BruHAS is the 3rd International Seminar on Halalan Thayyiban Products and Services (SAPPHAT III), a halal business investment seminar, a halal clinic open to the public as well as business matching and networking sessions.
Co-chairperson of BruHAS Organising Committee and Dean of the Faculty of Syariah and Law at University Islam Sultan Sharif Ali (UNISSA) Dr. Hjh Mas Nooraini Hj Mohiddin said the showcase hopes to deliberate on the opportunities in the global halal industry to help local MSMEs become competitive internationally.
"Insyallah through BruHAS Brunei will gain further prominence as a global halal knowledge hub and also as a major producer and supplier of halal products and services," said Dr. Hjh Mas Nooraini.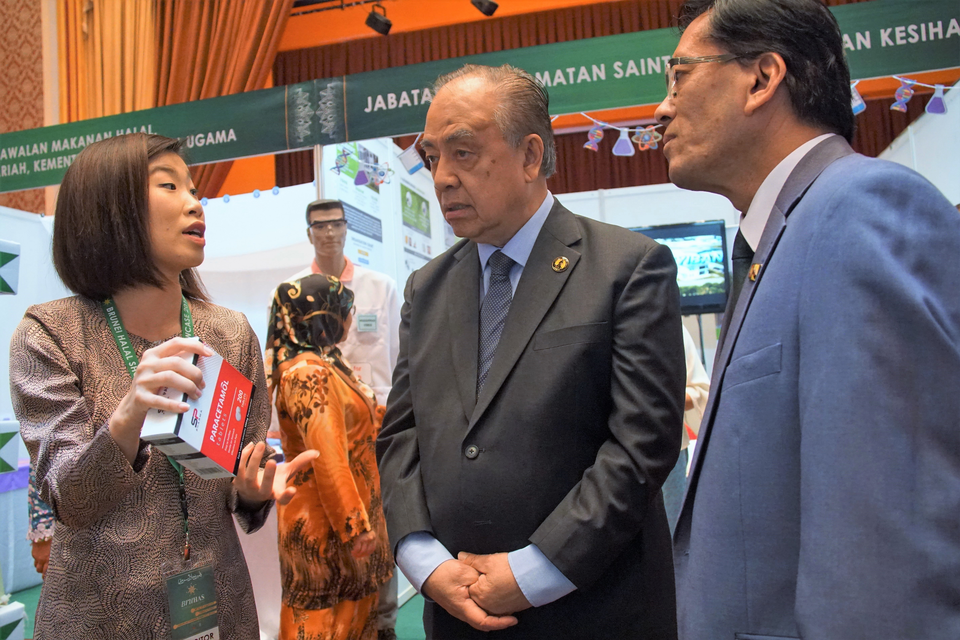 Meanwhile, Undersecretary at the Department of Trade & Industry of the Philippines Abdulgani M. Macatoman, who is heading Philipines' delegation to BruHAS as well as hosting bilateral trade talks said they were keen to increase economic cooperation in the halal industry. He said that the leaders of both the Philippines and Brunei have previously signed a memorandum of understanding on halal collaboration.
"Besides from getting technical cooperation in the halal trade with Brunei, we are also looking to learn other best practices Brunei had adopted, particularly in its halal certification system," said Macatoman. "Other than that, we are looking at more opportunities to invest in the Sultanate."
For MSMEs recently securing halal certification, BruHAS offers a distinctly themed expo that allows them to position and market themselves as a halal brands.
"Having secured our certifications and permits earlier in March joining BruHAS helps increase awareness amongst Bruneians that we are a halal brand," said the founder of local ice cream company Happy Cream Kong Chung Ang, who supplies to Supa Save while also operating their own outlet at The Mall. "Hopefully this will increase customers' confidence and trust."
BruHAS was first held last year by the Ministry of Energy, Manpower and Industry and has grown to showcase MSMEs in food and beverage, pharmaceuticals, cosmetic and personal care, modest fashion as well as services that strive to be "Halalan Thayyiban" – a standard beyond technical halal requirements that factors in the "wholseomeness and quality" of a product or service.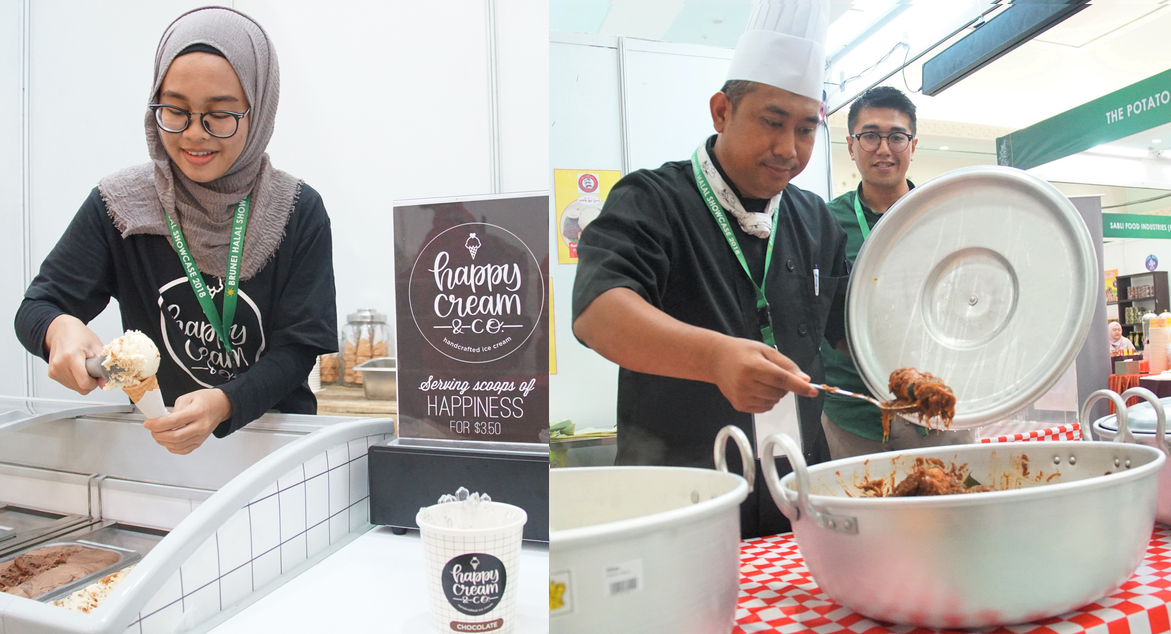 BruHAS will run from 9am to 9pm until Sunday, August 12. To view the full schedule visit UNISSA's website.