Brunei's biggest showcase of local brands – the MSME Festival – kicked off yesterdays at Bridex with over 200 local products and services.
The four-day festival organized by Darussalam Enterprise (DARe) is aimed at promoting entrepreneurship and increasing market access for Brunei businesses locally and internationally.
CEO of DARe Javed Ahmad said the festival is the biggest event organized by the statutory body since forming three years ago and is targeted to be an annual event that will bolster Bruneian brands by connecting them directly with customers as well as distributors and retailers.
"The festival is a platform for entrepreneurs to gain real (market) validation on their products and services," said Javed. "From here, DARe will strive to assist these businesses on their needs for growth – whether it's industrial facilities, financing, training or certifications – directly or indirectly by connecting them with the right stakeholders."
The businesses participating range from food and beverage, beauty and cosmetics, healthcare, fashion and textiles, gifts and souvenirs, furniture, home impovement and service industries.
The Minister of Energy, Manpower and Industry Dato Seri Setia Dr. Awg Hj Mat Suny Hj Mohd Hussein said there was a pressing need for Brunei businesses to target export more effectively, with the non-oil and gas sector contributing just 3% of the Sultanate's exports in 2013.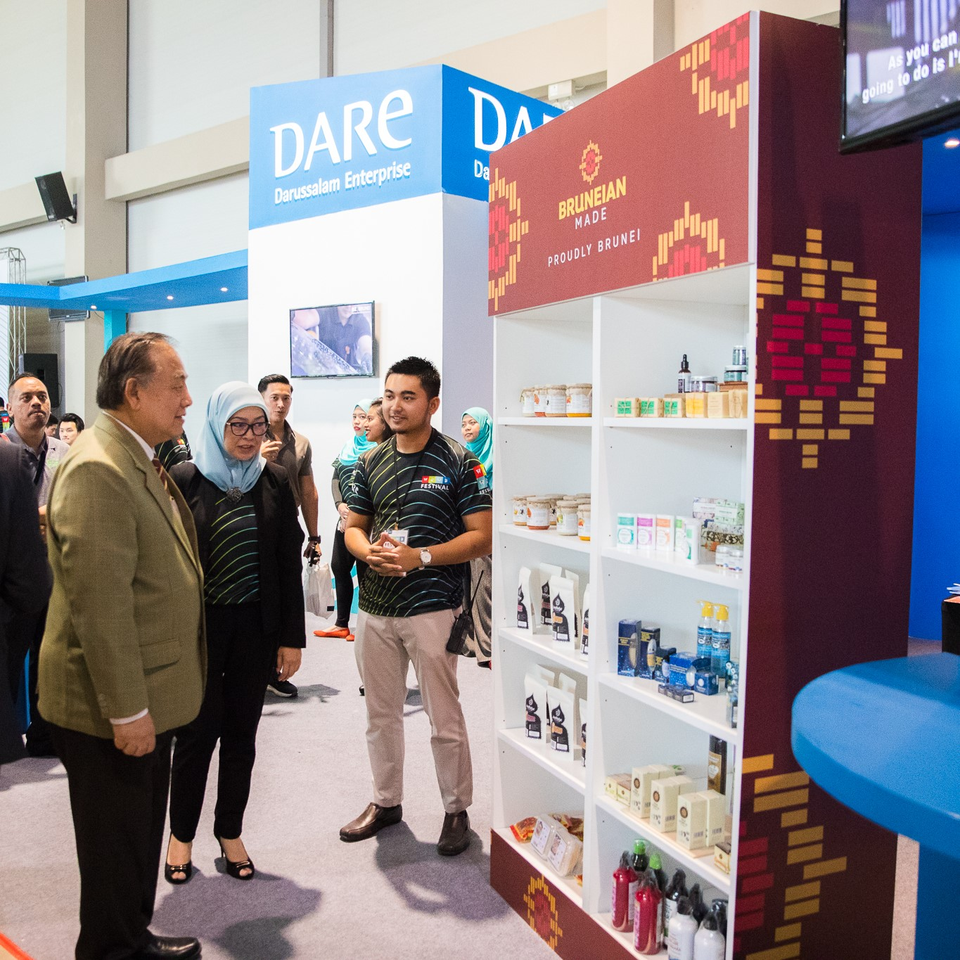 Through the festival, DARe is expected to channel local businesses towards its market access initiatives. For local markets, DARe is hosting regular pitching sessions for businesses to gain access to supermarkets while also housing a newly revamped 'Bruneian Made' shelf with local products at Supa Save, Hua Ho and Sim Kim Huat.
To enable local companies to export, DARe is running a Standards Consultancy programme to equip businesses with international certifications for manufacturing while also bringing local companies to international expos. DARe also operates 26 industrial sites across Brunei's four districts.
For the MSME Festival, DARe has also invited six international buyers including E-Mart, Everrise Departmental Store and Krian Resources from Sarawak as well as Minori and Shinkou from Japan.
More established F&B producers including bruneihalalfoods and Sabli's are expected to participate in business matching sessions with the foreign buyers today and tomorrow, while smaller home-based businsesses Aisy Berjaya are using the festival to roll out new products to the local market.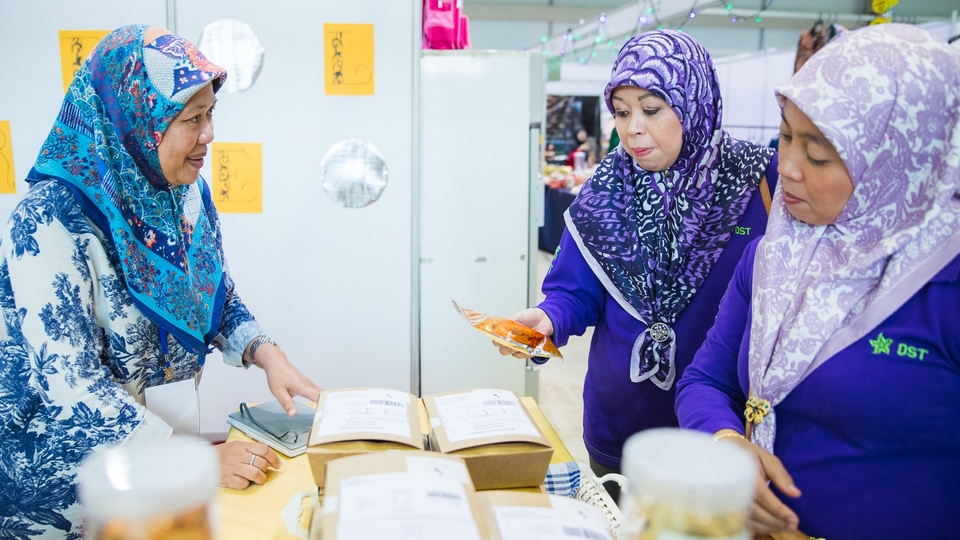 "Joining the first Made in Brunei Market Fair (co-hosted by DARe and the Ministry of Energy, Manpower and Industry) two years ago kickstarted my business selling bottled drinks from selling on Instagram and WhatsApp to being able to get into supermarkets," said owner Norredahayati Abdullah.
"Hopefully we will able to have the same success with the MSME Fetsival with our new food pouches which we hope to get into supermarkets by Ramadhan this year."
Aside from the vendor showcase, DARe has lined up a full scehdule of business talks covering the processes, support and opportunities to start, run and grow a business. Sharing sessions from local businesses on their entrepreneurial journey will also run throughout the weekend.