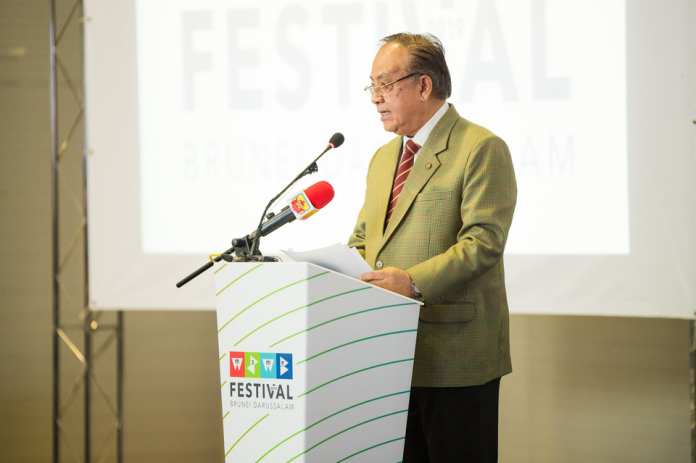 Brunei's 5,000 active micro, small and medium enterprises (MSMEs) need to be focused on developing products and services to serve foreign markets, with only 3% of the Sultanate's exports outside oil and gas in 2013.
Speaking at the opening of the MSME Festival earlier today at Bridex, the Minister of Energy, Manpower and Industry Dato Seri Setia Dr. Awg Hj Mat Suny Hj Mohd Hussein said that more businesses should be export-oriented, echoing
His Majesty the Sultan and Yang Di-Pertuan of Brunei Darussalam's recent titah at the Legislative Council for businesses to improve their product quality to able to be competitive internationally.
According to the 2016 Economic Census of Enterprises report, MSMEs made up 96% of all businesses in Brunei, but only contributed to 36% of the $23.9 billion of revenue generated by the private sector. The report also dicloses that the private sector hired 115,894 people in 2015 – up from 99,607 people in 2010, although total business revenue has decreased by $5.3 billion across the same period.
The minister said that Brunei's national body for businesses Darussalam Enterprise (DARe) needs to be more attentive to the needs of local MSMEs in developing plans and capacity building for them. He added that businesses involved in the economic sectors prioritised by the nation – downstream oil and gas, food and beverage tourism, services, manufacturing and ICT – remains low.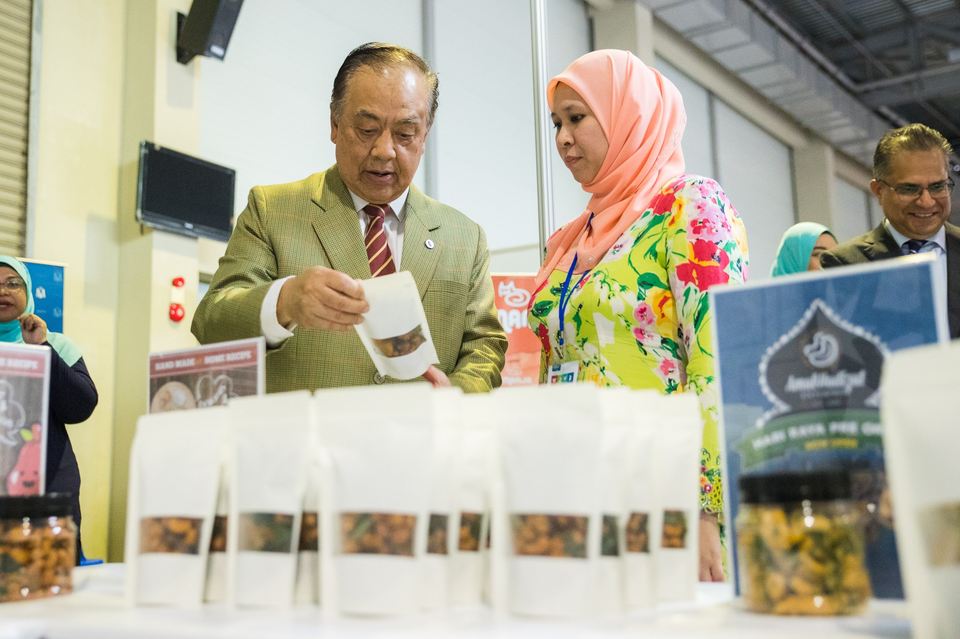 "DARe is also encouraged to make sure that support is provided for businesses to break through these industries," said Dato Dr. Awg Hj Mat Suny. "MSMEs also have the opportunity to collaboratively establish consortiums (or aggregate bodies) to increase their capacity, manpower in taking the initiative to penetrate export markets."
DARe has invited five international buyers for the MSME Festival, including E-Mart, Everrise Departmental Store and Krian Resources from Sarawak as well as Minori and Shinkou from Japan. The distributors and retailers are expected to network with the over 200 local businesses participating from different industries including food and beverage, cosmetics, fashion, souvenirs, furniture and home improvement.
To enable businesses to penetrate local markets, DARe currently hosts regular pitching sessions for businesses to gain access to supermarkets while also housing a 'Bruneian Made' shelf with local products at Supa Save, Hua Ho and Sim Kim Huat.
To guide local companies towards export, DARe is running a Standards Consultancy programme to equip businesses with international certifications for manufacturing while also bringing local companies to international expos. DARe also operates 26 industrial sites for manufacturers across Brunei's four districts.
A conference focused on exports was also hosted by Asia Inc Forum, with the Director of Malaysia External Trade Development Corporation's Sabah Regional Office Noor Azian Romlan presenting on the fundamental requirements to export successfully, while the Executive Director for the Asian Trade Centre in Singapore Dr. Deborah K. Elms talked about export opportunities in ASEAN.
The MSME Festival is the largest showcase of Bruneian products and services and is open to the public from 9am to 9pm until Sunday.