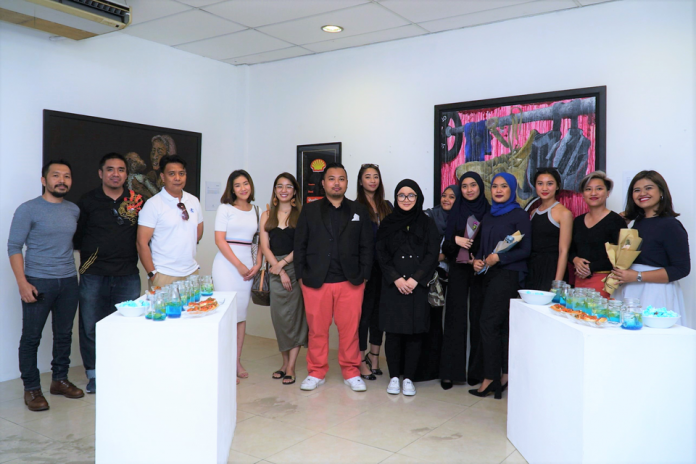 13 young and emerging Brunei artists are tackling stereotypes through art in the seventh edition of the Creative Space Art Gallery & Studio's Emerge exhibition which was officially launched earlier today.
The 19 artworks – which are available for purchase – represent the artists' own take on stereotypes prevalent in Brunei's culture, covering issues including family, gender and body image.  

Manager of Creative Space Osveanne Osman said the Sengkurong-based studio is close to reaching its short-term target of cataloguing the work of 50 local artists participating in the Emerge series into a single publication.
"Each Emerge (exhibit) carries its own theme so our local artists have the opportunity to tackle different issues and create fresh new art that can be competitive internationally," said Osveanne, who is hoping to send their Emerge catalogue to art museums and galleries overseas to drum up foreign interest in Brunei art.
Participating artists said Emerge's latest theme was more edgy, opening up another dimension for local art to tackle. "Local art is usually focused on landscape paintings and portraitures," said primary school art teacher Hj Ahmad Najib Hj Ali Hassan.
"Joining Emerge has enabled me to exercise my creativity in different ways. I wanted to tackle the under-reprsentation of women in physical activities, which is the inspiration behind my latest piece 'Only You'."
At 5 ft by 5 ft, Najib's piece is one the exhibition's largest. Another large artwork is 'Notion' by Nomen, who addresses Bruneian working parents' "over-reliance" on their own parents to raise their children.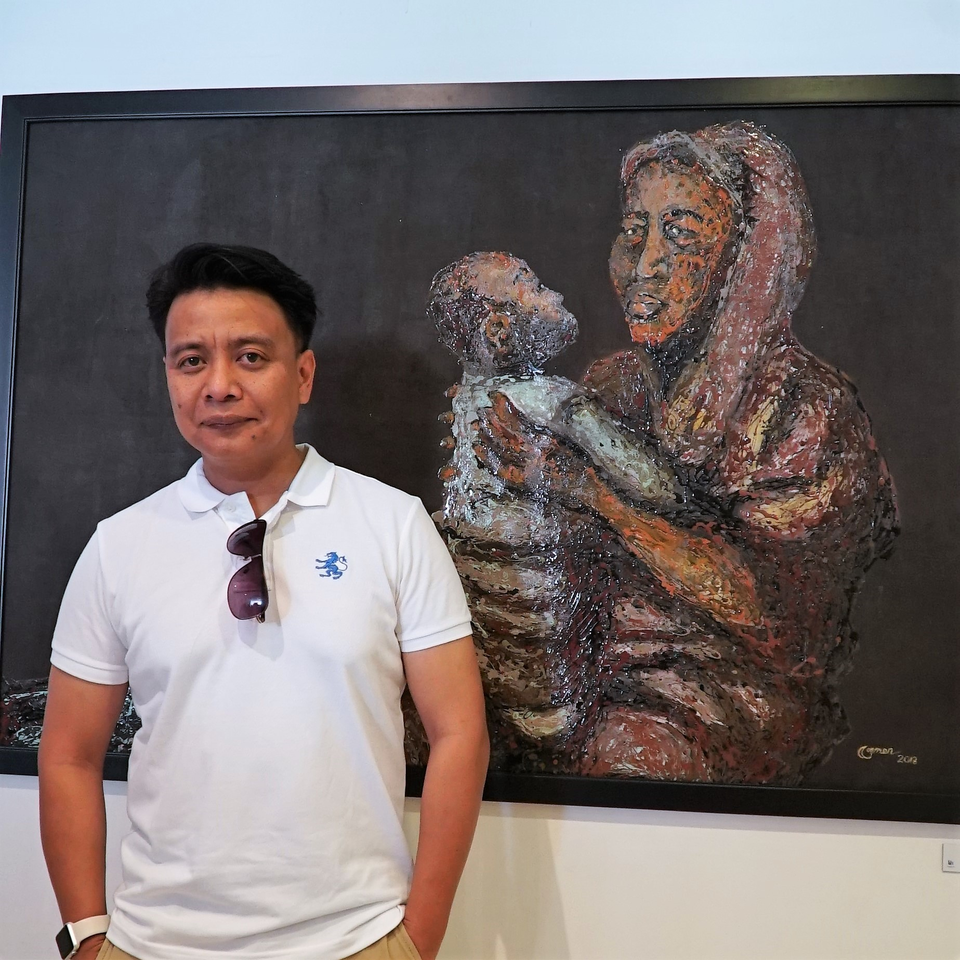 "As a working parent myself, I'm aware of the stereotype that Bruneian parents leave parenting duties to their grandparents at the excuse of having to work," said Nomen, whose full name is Muhd Alinormini Hj Omarali.
Using acrylic, oil and plaster, Nomen – a former art teacher and school headmaster – illustrates a grandmother holding a child. "Through this piece, I hope to get others to think about what impact this creates – and what the roles and responsibilities of working parents are in Brunei's family dynamics."
Emerge will be open to the public for viewing until May 5, 2019. A dialogue will also be held this April 28 at the Creative Space to expand on Emerge's theme by addressing labels and stereotypes about art in Brunei.