Smart wallets began popping up online three years ago. Functionally, they claim to offer better security for your cards – intercepting unwanted radio-frequency identification (RFID) payments – while also being trackable by syncing with your phone. Aesthetically, they're compact; more similar to cardholders and much smaller than the traditional folding case design of men's wallets.
Abdul Ghani Muhd Saidi was an early adopter – he purchased a Tru Virtu wallet online for over $200. But the 28-year-old didn't have the idea to build his own brand of wallets until two years later.
"I had been running my own business (IT Clinic Services) fixing PCs since 2017," said Ghani, who completed a diploma in Computer Studies from Micronet in 2014.
"But I was always looking for the next idea I could develop. When I attended a business development course in Malaysia, we were challenged to see what the opportunities in the market are. In Brunei, we do have a growing trend of local brands, especially in food and fashion. But not in wallets – especially for men."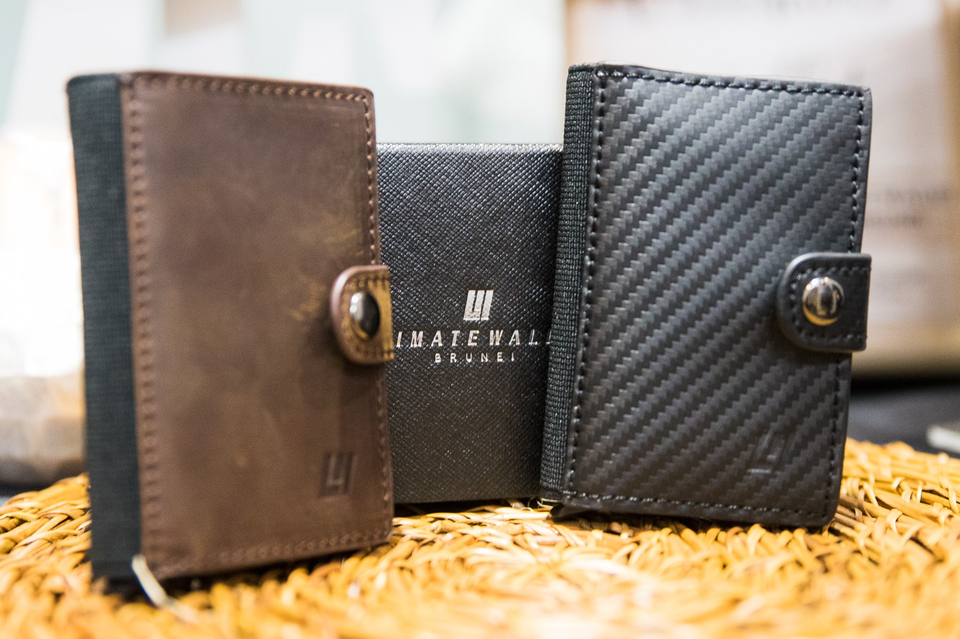 The Ultimate Wallet Brunei debuted in December 2018 in natural leather and black, with five compartments: a metal case housing up to six cards, a cash folder, two additional two card sections and a rear pocket for coins.
The metal case protects against RFID, a radio wave technology that enables data to be exchanged between a chip and a reading device in close proximity without verification. It's commonly used for contactless payments using credit or debit cards.
"Anyone (with an RFID reader) can obtain data, make transactions from your cards that have RFID chips as long as they are near you," said Ghani. "The metal case prevents this skimming theft from happening."
The Ultimate Wallet is priced at $53.30 – significantly cheaper than other smart wallets, but you'll have to purchase their Ultimate Card for $75 to enable Bluetooth syncing with your phone. If your wallet and phone are more than six metres away, an alarm can be set to trigger on both devices.
Ghani – together with his Computer Studies coursemate Fadhullah Ibrahim and his childhood friend Wilson Ong – developed prototype wallets with a manufacturer from China across five months before settling on the current design.
They started getting their products into cube stores at the beginning of 2019 and made their first public appearance at the MSME Festival last month. Although the founders currently hold full-time jobs, Ghani hopes to turn wallet-making into a full-time business down the line.
"We've sold over 300 wallets to date," he says. "We're now working on a modular smart wallet, where people can customize the different compartments of their wallet to suit their needs best."