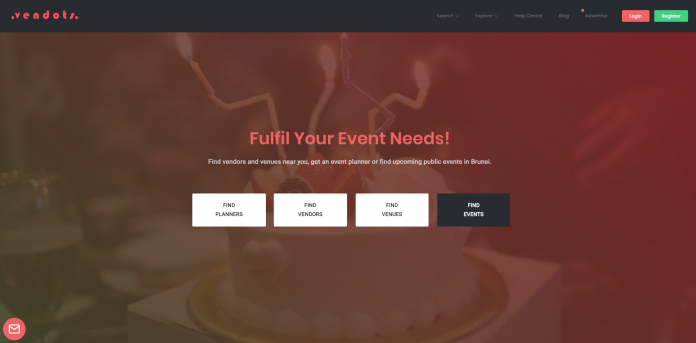 Bruneian startup Vendots is looking to be the one-stop website for event planning in the Sultanate by providing a directory of businesses that service events, from providing venues to food, planning and entertainment.
Vendots founder Hidayah Halem said she built the website in October 2018 to provide online visibility for local event businesses, especially through search engines.
Over 200 vendors and event planners have been listed on Vendots, along with 35 venues across Brunei's four districts. The website segregates event planning into corporate, social and wedding functions.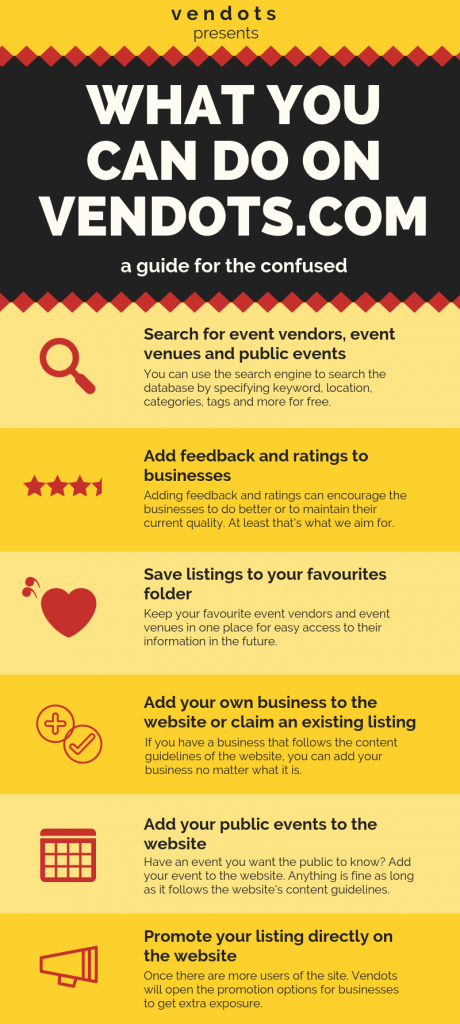 "Normally when you're planning an event in Brunei – if you're browsing through social media – you have to already have an idea of who (which vendor) you're looking for since it's account based," said Hidayah.
"There isn't a feature (on social media) that allows you to browse by vendor category so if you're starting to plan an event from scratch and want all the information in one place, then Vendots is the right platform for you."
The 29-year-old founder said that Vendots is currently offering a promotion to list their services on their website for a trial period for free. After, Vendots plans to offer a free and paid listing option for vendors, with the latter offering more features including more detailed descriptions and prominence on the website for a nominal monthly fee.
Vendots currently draws a few thousands visits monthly, and Hidayah said that she's working on other strategies – including listing events and happenings in Brunei as well as a blog – to draw more traffic.
Hidayah added that they are also looking into building a mobile application in the near future.