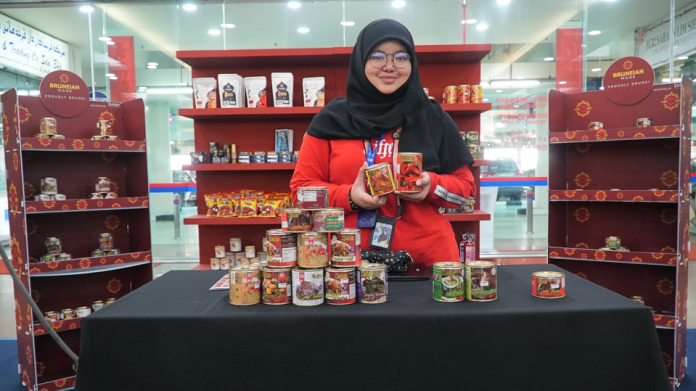 Hua Ho Manggis is showcasing over a hundred Bruneian-made products at its first locally produced product fair at B1 until September 22.
Darussalam Enterprsie's (DARe) Bruneian Made initiative – which houses the products of more than 20 small and medium enterprises (SMEs) – is being showcased alongside products from bruneihalalfoods and Hua Ho's farms and local suppliers.
Items include fresh, pesticide-free produce, packaged food and beverage and health and beauty products.
Hua Ho representative Annie Lim said the two week fair – with rental between $400 to $600 – was aimed at drawing a wider audience to new local products, some of which are currently being supplied to Hua Ho's outlets nationwide.
"We have invited these vendors (to showcase individually before) but this is the first time we have invited them together (under one local product fair)," she said. "There may be (plans to host this again and at other Hua Ho branches) if we have more local suppliers willing to join."
DARe's Bruneian Made booth will see representatives from SMEs stationed to market product samples. Bruneian Made was recently relaunched with a new supermarket shelf housing local products that are located at Hua Ho branches in Tanjung Bunut, Kiulap, Manggis and Tutong, Supa Save outlets in Mata-Mata and Seria as well as Sim Kim Huat at the Airport Mall.
The initiative enables SMEs to gain access to established retail stores at a reduced commission rate and lower volumes of supply.
Bruneihalalfoods are also marketing their latest range which includes frozen pizza and rice pouches. The government-owned Ghanim International Corporation currently sources their line from local SMEs and markets it under their bruneihalalfoods brand.