After hosting more than 100 training classes for over a thousand Brunei residents, Mavensdotlive officially launched its live learning marketplace which hopes to capture a regional audience of young professionals and business people.
Mavensdotlive operates as a website where users can register for online classes that are taught "live" – a key differentiator between other online learning platforms that offer pre-recorded content.
Founder and former entrepreneurship lecturer at Politeknik Brunei Goh Chai Li (CL) said live classes offer a time-tested, community-driven approach to learning that sees high engagement between, and amongst, participants and instructors, leading to a higher course completion rate and better information retention.
"A lot of the challenges we see in most online learning platforms today is a very low completion rate (some well below 10%) and this is because they rely on the users' self motivation to watch and complete the courses; without that live, real-time feedback and interaction," said CL at Mavensdotlive launch last week.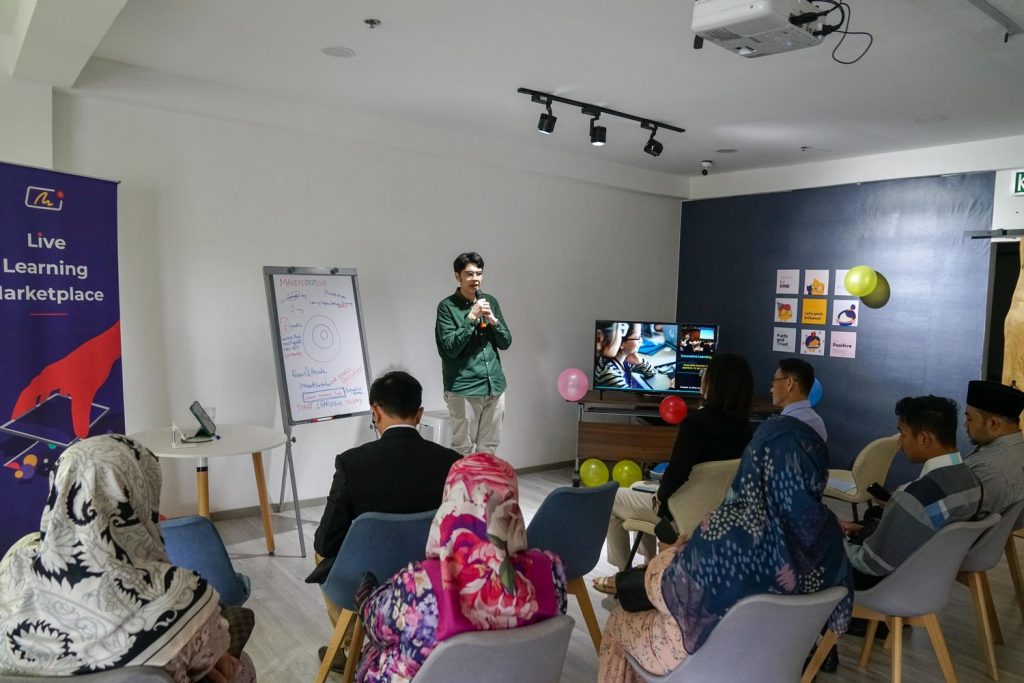 Mavensdotlive's offline classes will be primarily held at Maven's Hive in Kiulap – their sister company that offers shared training and working space.
Since 2019, Maven's Hive has been hosting training courses under its own banner, but CL is now launching Mavensdotlive as a separate entity and platform entirely focused on live learning.
Mavensdotlive focuses on skills and self-development short courses valued by the market; targeting a post-secondary audience of aspiring and existing professionals and business people.
There are currently 22 courses offered, covering financial record keeping, social media marketing and communications; with the platform looking the double the number of courses over the next three months, including content taught by Singapore's PSB Academy.
The duration of courses vary; from as short as two hours for one-off classes to multiple sessions over several weeks.
Synergy of Maven's Hive and Mavensdotlive
CL's entrepreneurial background can be traced back to her family's home-based nasi lemak business. But her venture into the training space came in 2019 after receiving a grant from the US Embassy to run an upskilling programme for unemployed Bruneian youth to be self-employed.
Needing a space to conduct the course, CL decided to open Maven's Hive on the first floor of Jubilee Hotel, which doubled as a shared working space, with private classrooms also available for rent.
With shared working spaces only having limited popularity in Brunei, CL's business model of being a training space enabled her to expand Maven's Hive to a more prime location earlier this year.
CL said high demand for short, skills-based courses amongst young professionals and business people reflects the multi-faceted competence required by today's job market and the evolving skillset needed to run a business in an increasingly digitalised world.
She explained that while the traditional primary and secondary education curriculum provides a broad knowledge base, the route of higher learning institutions offering diplomas and degrees are relatively singular, with the majority of the workforce and business owners needing knowledge and skills not learned in their academic education.
"We are seeing that trend now, of not only people, but employers and organisations seeing a lot of value in upskilling to meet the demands of an ever-changing world," said CL. "We not only offer courses to individuals, but we also develop custom programmes for organisations and employers who are looking to upskill different groups of people."
DARe's BMEN and Accelerate connects Maven's to entrepreneurship ecosystem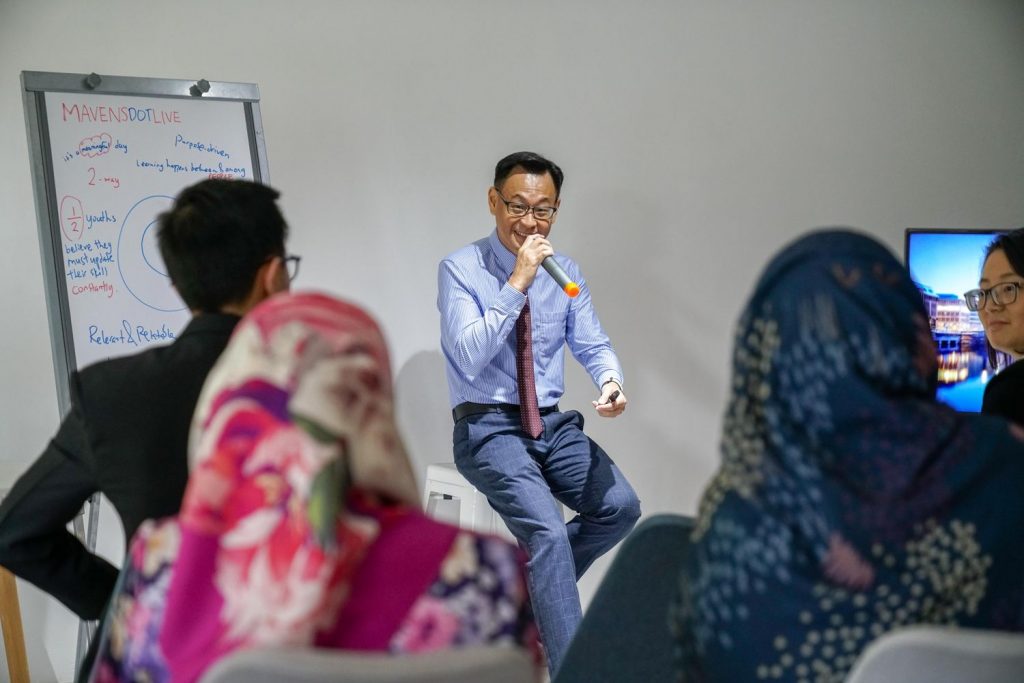 CL credits her recent growth to engaging Jeffrey Low as a mentor, a seasoned professional in the automotive sector turned business consultant, who has not only helped the Maven's business strategy but opened networking opportunities as well.
"I'm very lucky to have met with a mentor like Jeffrey early on in my business journey through DARe's Brunei Mentors for Entrepreneurs Network (BMEN); because with a mentor that you trust, you can check in with them on your strategy, major plans as well as challenges," said CL. "He also helped matched me with Singapore-based organisations such as PSB Academy (to offer courses on Mavensdotlive and Brunei)."
Mavensdotlive was also participant of DARe's Accelerate – a 100 day business development programme for high potential startups – through which CL was able to pitch her education platform to leaders in the entrepreneurship ecosystem and potential partners.
"Currently we are partnering with the Young Entrepreneur Association of Brunei (YEAB) to run digital literacy training for Bruneian youth under the Go Digital ASEAN initiative," said CL. "We hope to be more involved in help building up the youth and business people."