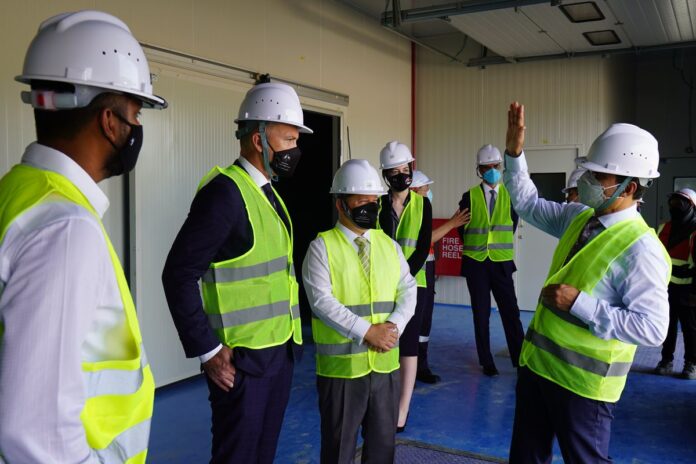 Government-owned Ghanim International Corporation is set to begin operating Brunei's biggest integrated food and beverage (F&B) manufacturing facility by the year's end, which is expected to significantly bolster local production for domestic and international demand.
Located at the Salambigar Industrial Park, the multi-million dollar Brunei Food Industry Development Multipurpose Manufacturing and Processing Facility (BFID) is a joint project between Ghanim and Darussalam Enterprise (DARe).
In addition to serving as Ghanim's manufacturing base for their bruneihalalfoods product range, BFID will also be open to local businesses to develop and manufacture their own products.
With substantial production capability, BFID is expected to lower manufacturing costs, while also increasing product marketability by acquiring international standard certifications for its facilities.
"Having products made with international standard certifications such as HACCP (Hazard Analysis Critical Control Points) and ISO (International Organization for Standardization) will increase their potential for wider markets especially export, as these standards are often required by different countries and importers," said CEO of Ghanim Dr Nur Rahman.
"BFID will help the economy by reducing Brunei's reliance on imports by offering a greater range locally made products, while also increasing our total exports."
BFID is one of the key projects to develop the country's food sector – one of five economic priority areas set by the government to help diversify the economy.
The opening of the factory is also expected to shift Ghanim's manufacturing model for bruneihalalfoods. Currently, Ghanim works with over 10 local businesses who develop and supply bruneihalalfoods products to Ghanim.
With BFID, Ghanim will have their own manufacturing capability, giving them greater capability to scale both in product range and volume – but Dr Nur assured that their existing manufacturers can continue to supply to them.
"Many of the small and medium enterprises (SMEs) that we work with, they will continue to produce from their own facility; we'll continue that, we are not disrupting that," he said.
"However many local businesses who have good products have difficulty increasing production, due to the significant expense in acquiring equipment and setting up a facility. With BFID we can reduce these barriers, so SMEs can create more products with bruneihalalfoods or even their own brands."
BFID's layout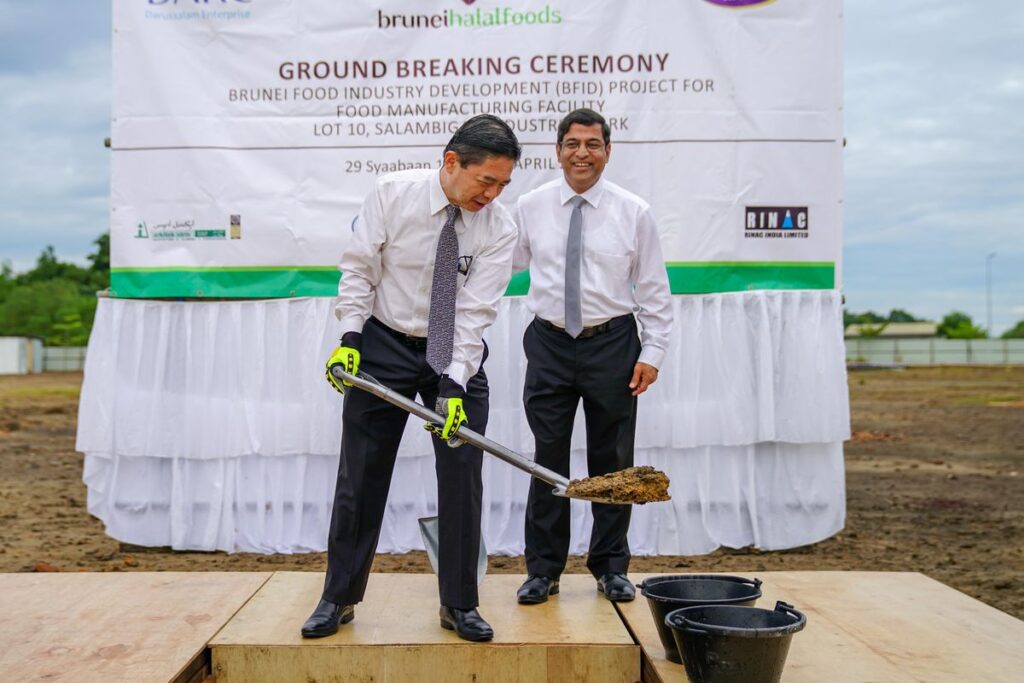 BFID will have three process lines: the first a multi-purpose product development section primarily for SMEs, the second a canning and frozen food section, and the third a cracker and snacks line.
Aside from the production area, the facility will also have office space, conference halls, and labs for testing, research, and development.
Dr Nur explained that successful products developed under the first section can progress to line two and three for greater scale. The three lines are considered to be the first phase of BFID, with future phases including more extensive warehouse and distribution facilities as well as more production lines.
How can local businesses leverage BFID?
In a recent Ghanim Open Day at the D&T building in Anggerek Desa, their business strategy and development manager Fatin Ariffin shared the flexible arrangements for businesses when using BFID.
Aside from the existing model of businesses working with Ghanim to create a bruneihalalfoods product, BFID also offers two main options for businesses looking to produce their own brand of products.
They can either rent the facility – utilising their own manpower and ingredients – or utilise Ghanim as an OEM (original equipment manfacuturer) whereby the manufacturing process is handled fully by Ghanim.
Rental rates are tiered depending on facilities' used, ranging from $90 to $250 for nine hour's use for a particular section. Businesses can also leverage Ghanim's distribution network for a fee or percentage of profits.
Using the example of locally made banana chips, Fatin said existing producers typically have the production capability of 50kg a day, while BFID would have the capacity to produce ten times that amount in a day.
"A single person using the automated machines could make 500kg (of banana chips) in a day, so you're not only saving on time, but labour costs as well," she said.
She added that BFID offers technical expertise in different areas from research to production and marketing, making it a "one-stop" solution for packaged F&B products.
Business keen on learning more about BFID can contact fatin.arifin@brunei-halal.com or hafizuddin.hamdan@brunei-halal.com.