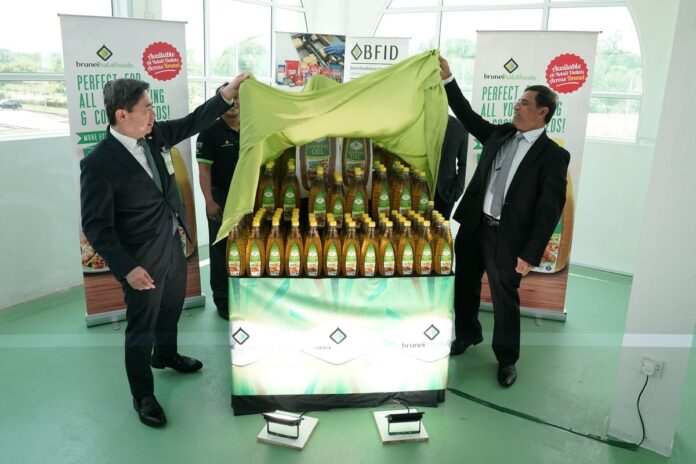 Ghanim International Corporation launched Brunei's first consumer vegetable cooking oil under its bruneihalalfoods brand earlier today which will be available in shops nationwide.
The palm-based oil is produced by Western Foods and Packaging (WFP) in Serasa, continuing Ghanim's strategy of collaborating with different Brunei-based businesses to collectively develop and market products under their bruneihalalfoods brand.
The cooking oil comes in one and two-litre bottles, with another five-litre bottle being planned for release shortly.
As a subsidiary of Turkish conglomerate Yildiz Holding's edible and fats producer Marsa Yag, WFP's cooking oil has undergone "extensive research and development to deliver an exceptional frying result," said Ghanim.
Ghanim CEO Dr Nur Rahman said the cooking oil represents the addition of an essential commodity under their F&B product portfolio, which is primarily made up of packaged and processed food and drinks.
In addition to reducing Brunei's reliance on imports, the cooking oil is also expected to be added to Ghanim's export product range.
"Ghanim has evolved and grown to be a key player in contributing to the national aspirations for food security; for import substitution, for food exports, as well as importantly developing local human capital in the food industry, growing MSMEs; thereby playing our part to contribute to the growth of food industry in Brunei," said Dr Nur in his opening speech at the cooking oil's launch.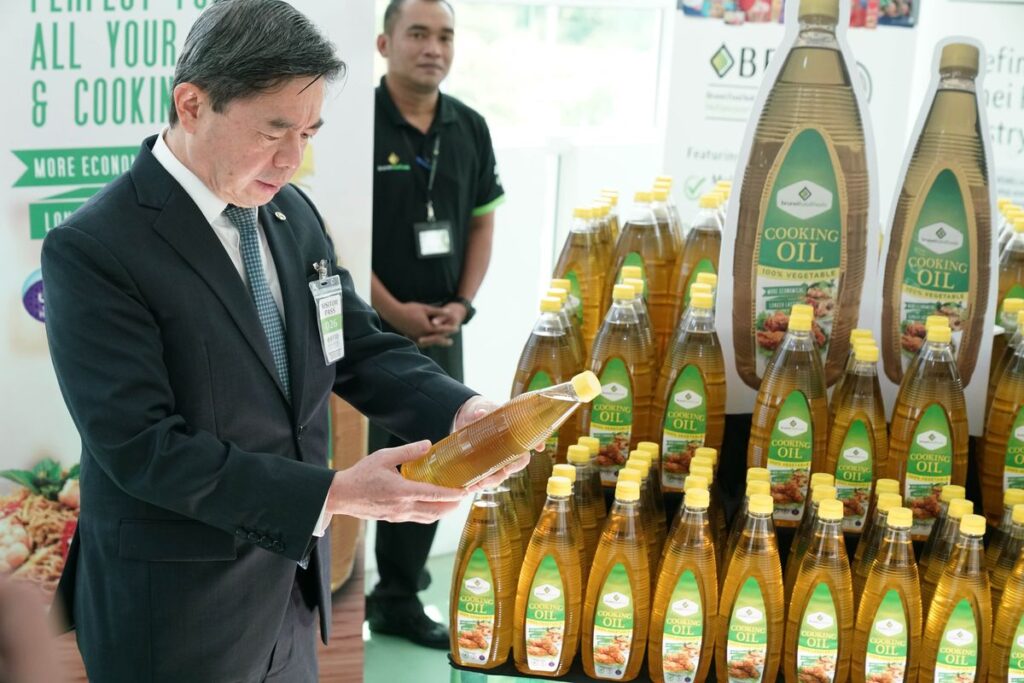 Ghanim to grow with BFID
The launch ceremony was held at Ghanim's newly built Brunei Food Industry Development Multipurpose Manufacturing and Processing Facility (BFID).
BFID is the biggest integrated, multipurpose food factory in Brunei, and is expected to allow Ghanim to manufacture their own products, while also being open to be used by local businesses.
Dr Nur said that the facility – jointly developed with Darussalam Enterprise (DARe) – is expected to be fully operational this year, which is expected to usher in a new growth phase for the state-owned company.
With substantial production capability, BFID is expected to lower manufacturing costs, while also increasing product marketability by acquiring international standard certifications for its facilities.
BFID is one of the key projects to develop the country's food sector – one of five economic priority areas set by the government to help diversify the economy.