When a car wash claimed second place at Perbadanan Tabung Amanah Islam Brunei 's (TAIB) Entrepreneurship Competition last month, few batted an eye. Others were left scratching their heads.
Of 50 start-ups, covering IT, education and the ever popular food and beverage, 25 were shortlisted. Weeks later, after intensive business classes, mentorship and tutoring the final 10 were selected.
As Ak Ahmad Akram Pg Hj Mohd Idrus (pictured) takes to the stage to make a final pitch before a panel of judges about his car wash – Steam Ridez and Cleaning Services – he thinks quietly to himself; I'm surprised I've made it this far.
The 28-year-old talks about interior cleaning, and explains how at Steam Ridez at Kg Sg Hanching, they'll carry out an elaborate, multiple step process, which includes vacuuming, wiping down, two steps of anti-bacterial fogging, steaming and applying protectant.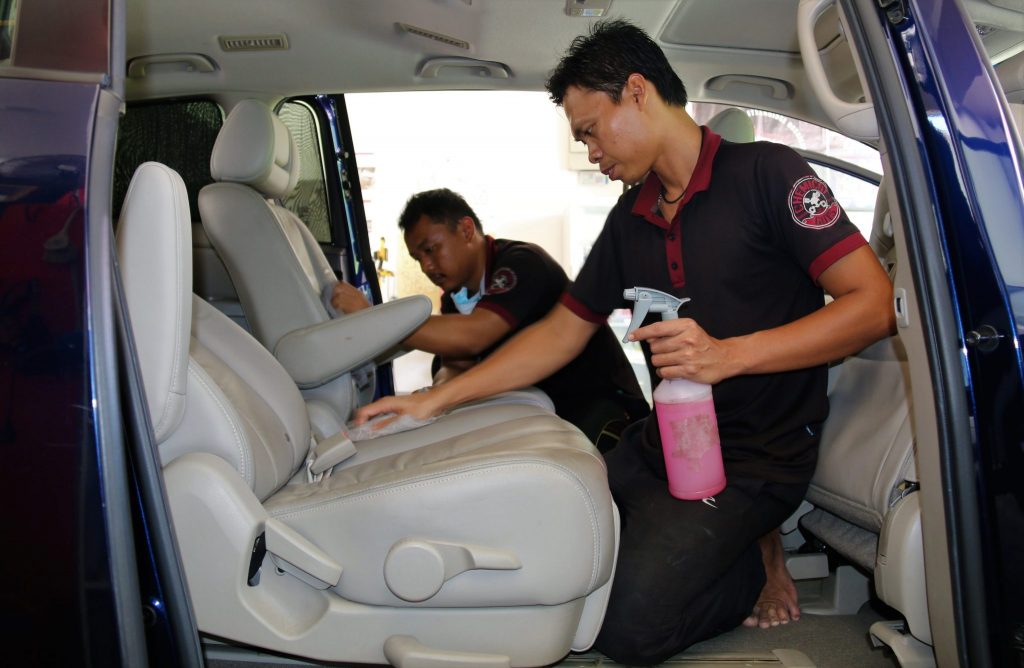 Arguably, this isn't a case of hook, line and sinker just yet. Sure, having this level of attention to detail is unique enough a selling point for Akram to distinguish himself from the rest of the car interior-cleaning competition.
But it will not be enough to convince most that Akram's entrepreneurial journey is one worth sharing – until he later reveals that he bought a car and his famed steaming machine from Korea, worth a total of $60,000 – from simply trading up from a Nokia 3310.
"Back in the 2000s, buying and selling on BruDirect classifieds was all the craze," said Akram. "Symbian (mobile operation system) became the in-thing, which meant that colour screen mobiles were hot, and all of a sudden the black and white screens were out. So I would be refreshing the website every hour, waiting for a good deal to pop up. Then I found the Nokia 3310 for $15."
Akram, who was unemployed at the time, then sold the mobile back online for $30, pocketing $15 that we would later use to buy a Nokia 2100. "I would just stalk the classifieds, as soon as a great deal came up, I was the first to buy it," he said. "Then I would re-upload with a mark up, but be patient with it.. eventually (snaps fingers) a buyer would come messaging."
As he repeated the process, Akram – an admittedly uninterested ICT graduate at Micronet College – began to strike up savvy partnerships to improve his reselling.
"I then started buying broken phones for dirt cheap, and sent it off to a mobile repairman who was very good," he said, admitting ingeniously that he identified who were the other online resellers, like him, and avoided buying from them at all costs.  "Then I would sell it off for an even better margin."
Not long after, Akram bought his first car, a 1980s Daihatsu Charade sedan for $300, did a little tuning, cleaned it up and resold it for $700. By 2007, at age 19, he had saved up enough to buy a MPV, the Mitsubishi Grandis, worth $30,000.
He moved onto connecting those looking to sell their houses and those looking to buy, charging a finder's fee, but without any legal safety net, such payments were never binding to Akram.
Yet reselling was going relatively smoothly overall, but in 2014 his personal life took a sharp, tragic turn as his older sister was diagnosed with stage four ovarian cancer.
She passed soon after, and the 26-year-old knew that he needed to step up to the plate to provide for his family, and in some way, become the man his sister always wished for him to be.
"My sister wanted for me to do better," he said. "When I finished O-levels, and didn't do well, she said I'll pay for you to go Micronet. She always was there for me."
At the rear of a shop house in Sengkurong, there was a small spot, able to house two cars under a beaten up shed. "The land lord said I could have it for $350," said Akram. "I didn't know much about cleaning cars to be honest. But amongst my friends we discussed and it made sense. I knew people liked their cars clean, and we all know there are plenty of cars in Brunei.
"My mum joked; you can't even keep your room clean."
Just three days after he opened, his two friends, who were supposed to be his partners quit, complaining the work outdoors was too long and grueling. Akram continued on solo.
"One day I took two hours to wash a car," he recalls distinctly. "I remember because the customer yelled at me that I was too fat to do my job properly."
His cousin, a firefighter, came to his aid on his off days, bringing along his brother. Together, the business, strategically located in the highly populous Mukim Sengkurong, began to pick up, and things eventually began to tip when Akram's secret weapon – a $30,000 steamer imported from Korea – arrived in Brunei.
On the eve of Hari Raya, a total of 45 cars lined up to Steam Ridez for cleaning, and the trio worked until 10am the next day, without sleep. The footage of the team, singing Raya songs as they scrub away, comedically captured, was uploaded to their Facebook and Instagram which have collectively drawn a following of over 17,000.
Eight months after working in the shed, Akram had enough to open his first proper outlet at the nearby Attiyah Complex located next to Jalan Jerudong. A year later, he moved Steam Ridez to Sg Tilong, to be closer to his elderly mother who lives in Lambak, and sold off the Jerudong branch to his brother-in-law.
This chapter for Akram however, doesn't conclude in a fairy-tale fashion. With rental at well over $3,000, and only two full-time workers who are foreigners, stagnating productivity at Steam Ridez can be dangerous, as Akram struggles to finds locals to join him in the long-term.
"I've trained 35 locals who've gone onto run their own small businesses as car washes," said Akram, who brushed off concerns about losing his clientele to an over saturated market with one too many car washes. "That isn't my biggest worry. I always believe the best service will rightly win. It's finding locals to be part of your team that is the bigger challenge."
At the end of 2016, Akram was browsing his phone, when he received a forwarded message on TAIB's entrepreneurship programme – the organisation his late sister had worked for.
"I was just a day from the deadline," he said as he rushed to sign up. "I didn't think I'd stand a chance. But I knew how proud my sister would be if she knew I was be taking part."
On March 25, Akram walked on stage to receive his runner-up award from His Majesty Haji Hassanal Bolkiah Muízzadin Waddaulah, the Sultan and Yang Di-Pertuan of Brunei Darussalam, with many of his late sisters' colleagues proudly looking on.
"I am too late," says Akram of his bittersweet victory. "But hopefully, I was able to make her proud."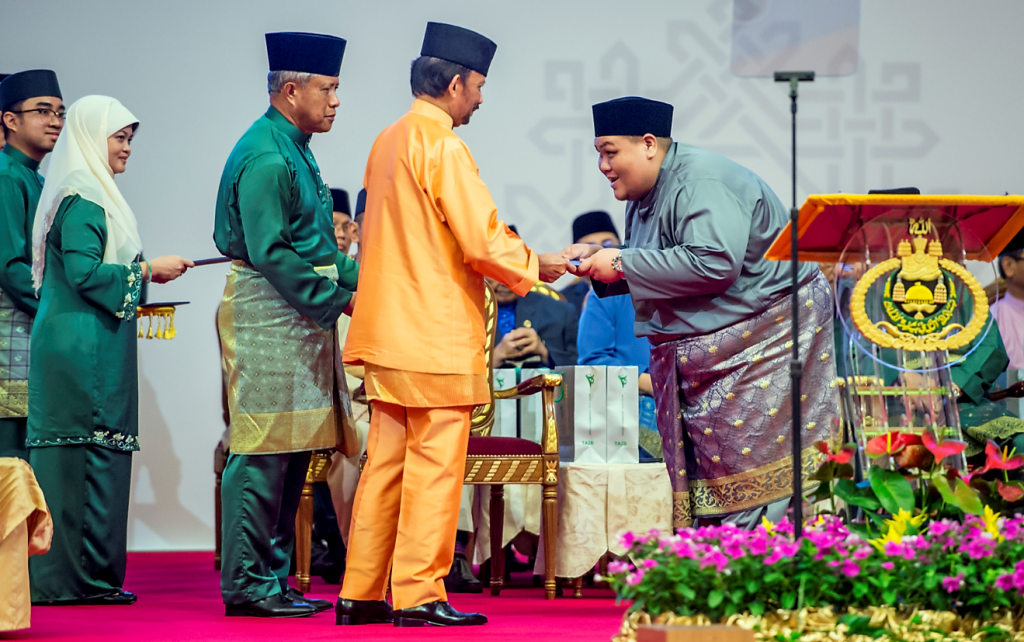 Steam Ridez is located at Unit 7, Spg 490, Kg Sg Hanching, Jalan Muara. To learn more follow @steamridezbrunei on Instagram and Facebook.