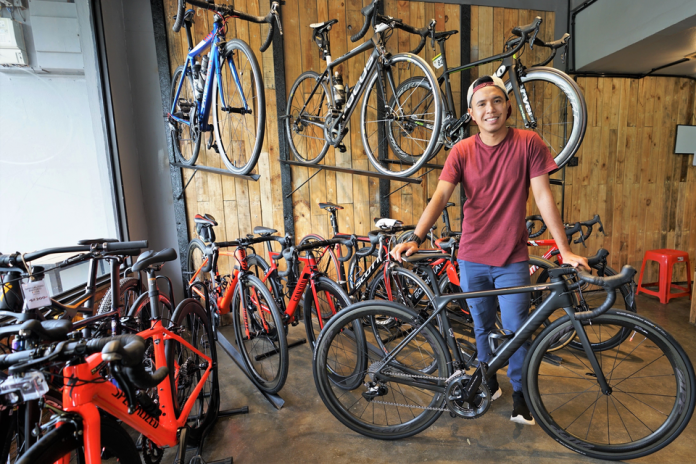 In the middle of 2013, Raihaan Aziz was on track to compete in the Southeast Asian (SEA) Games after taking third for Brunei in a race in Myanmar leading up to the regional games.
A junior national athlete since he was 14-years-old, Raihaan was on the path to becoming a renowned national sportsman, but in a hurried attempt to heal from a knee injury in time for the SEA games, he took supplements that derailed his dreams of becoming a professional cyclist.
"I was taking supplements which I bought online to help heal my injury, but didn't know they actually contained doses of steroids," said Raihan, recalling the results of a random drug test he was quick to volunteer himself to. "As a result, I was banned from competing for two years."
He was embarrassed and struggled to come to terms with being banned, but never gave up his passion for cycling. When Reduan Yusof, a fellow national cyclist who operated a bicycle shop in Belait was keen to expand to the capital called last year, Raihaan – who was now turning 30-years-old – was still eager to get on board.
"At that time I had tried almost anything to make a living," said Raihaan, who used to work as a government clerk. "Selling nasi katok, balloons during perayaan (celebrations) and even set up a small home gym."
The new store located next to the former Riverview Hotel in Gadong was to be called Specialized, and was envisioned as a "bicycle cafe" that would repair and sell bicycle accessories while also serving light food and brewed coffee. Raihaan, who often repaired and maintained his own bikes when racing, was offered a role as a mechanic.
Specialized opened in March 2017, and with the cycling community coming through to support, it was only a few months before Raihaan had a team to work with on the bikes. Five others joined from May to September, mostly local cycling enthusiasts in their 20s; washing, servicing and repairing bicycles.
Washes began at $8, with the basic bicycle service beginning at $45 and going up to $70 for a premium – which includes a complete inspection and adjustments of brakes, tires, and gears along with chain cleaning and lube and wheel truing. In between bike services, Raihaan got to know budding barista Wafi Sulaiman, who served up unique flavoured lattes like speculoos and rose under his business Full Haus coffee which occupied the other half of Specialized.
"At the time (Specialized's owners approached) I was doing mostly pop-up events and wanted to try out at a commercial space," said Wafi, who spent a few weeks training at Yardstick Coffee in the Philippines – one of Manila's most highly-rated specialty coffee shops. "Sharing a space was an affordable way to start."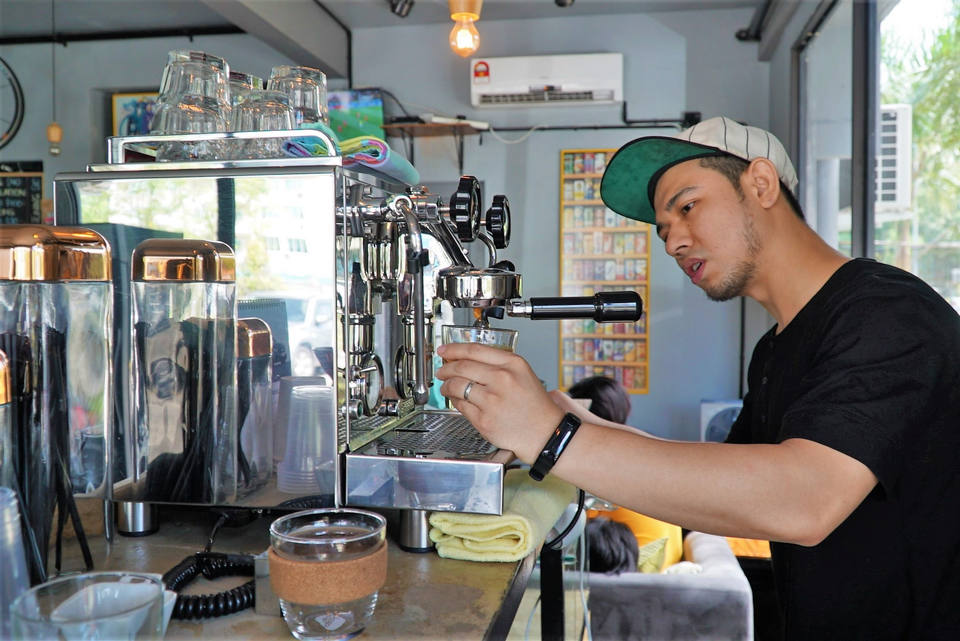 Wafi was responsible for the shop's rustic industrial aesthetic, fitting vintage LED filament bulbs as well as commissioning furniture made out of wooden pallets. But by the end of the year, Raihaan and Wafi learned that Specialized's owners were looking to move into a new business, and were looking to sell off the store.
"I had just started to get into the business and didn't want to see it go," said Raihaan. "So we negotiated with the owners to buy over the store, and rebranded it as Bike Park Co."
Today, Raihaan is still paying off the $40,000 he took on to buy the business over from the original owners, and while he was also recently informed by the landlord that they'll have to relocate in the future as the area is due for redevelopment, the 30-year-old has no regrets on taking over the business.
"Even if we have to relocate, we will still continue the business," said Raihaan. "During the (cycling) suspension, it made me realize that I had to learn how to do something else to earn a living. Competing was all I knew. l didn't think I would be building a business, but running Bike Park Co; fixing bikes and helping other cyclists has allowed me to continue my passion for cycling, even if it's in a different way."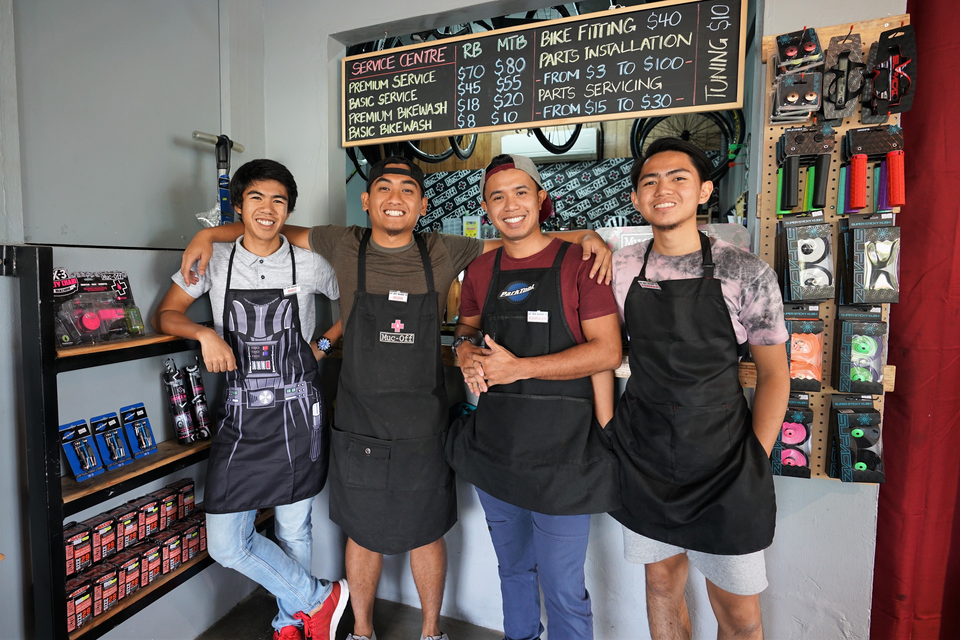 For more information follow @bikeparkco and @fullhauscoffeebn on Instagram. Their store is located at No 179 B, Ground Floor, Riverview Complex, KM1 Jalan Gadong (same building as the Riverview Medical Clinic) and opens from 10am to 7pm from Monday to Thursday and Saturday and 2pm to 7pm on Fridays. To get in touch directly contact +6732240456 or +6738815050 for FullHaus Coffee and +6737196148 for Bike Park Co.